The first impression plays a crucial role in the real-world as well as in the virtual world. Websites are no different. Because it takes a few milliseconds for any new user to make an opinion about your website that determines whether they will stay or leave. There are hundreds of website themes available in the online market but choosing the right one can make or break your online business.
To stay ahead in the game of impactful online presence, we have developed this amazing responsive theme for our SocialEngine users.
Responsive AtoZ Theme has all the interesting features you were searching passionately at different platforms. SocialNetworkingSolutions has developed a fully-responsive theme which works smoothly on multiple devices.
Explore the Exciting features of Responsive AtoZ Theme with this Tutorial Guide
Website traffic usually comes from two main sources: social media and organic user-search. We spend a lot of time and energy optimizing our sites for better online visibility and to make it easy and effortless to share content across all the different and ever-emerging social media platforms.
The biggest advantage of a responsive theme is, it automatically reshapes the layout, images, and text of your website depending on the device you are using. Because they respond to different screen sizes and all orientations through CSS media queries. They are built to adapt to all screen sizes they are opened on. The simplest way to check if a website is fully responsive is by resizing the window you are viewing the website.
Our Responsive AtoZ Theme is best suited for websites like:
Commercial Websites
Social Community Website
E-Commerce Website
Photo Sharing Website
Mobile Device Website
What Makes this Theme Unique
Unique Header Design
Attractive & Configurable Page
Quick Login and Sign Up
100% Responsive
Robust Admin Panel
Attractive Banner Slideshow
AutoComplete Global Search
Step-by-Step Tutorial Guide for New Users:
Admin Panel View
** This tutorial assumes that you are already logged in to the Admin Panel.**
If not, then you have to log in first to the admin panel after filling the admin account credentials on your website.
1. Installation of Responsive AtoZ Theme
In the Main Menu section,
Click on the tab Manage and select "Packages & Plugins" to install this theme.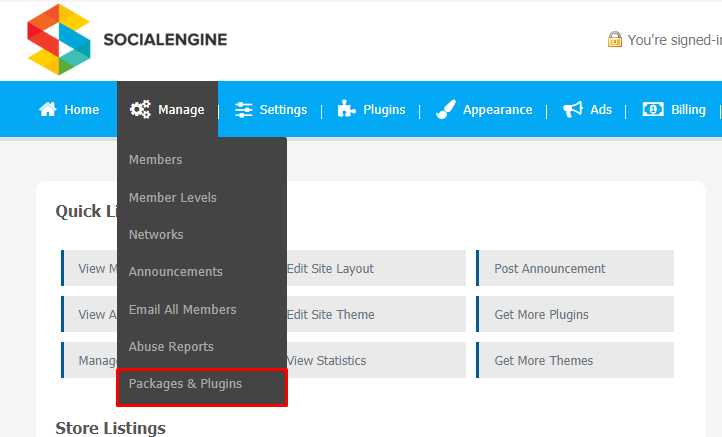 After a successful installation, a new "Responsive AtoZ Theme" tab will appear on the main screen.
2. Global Setting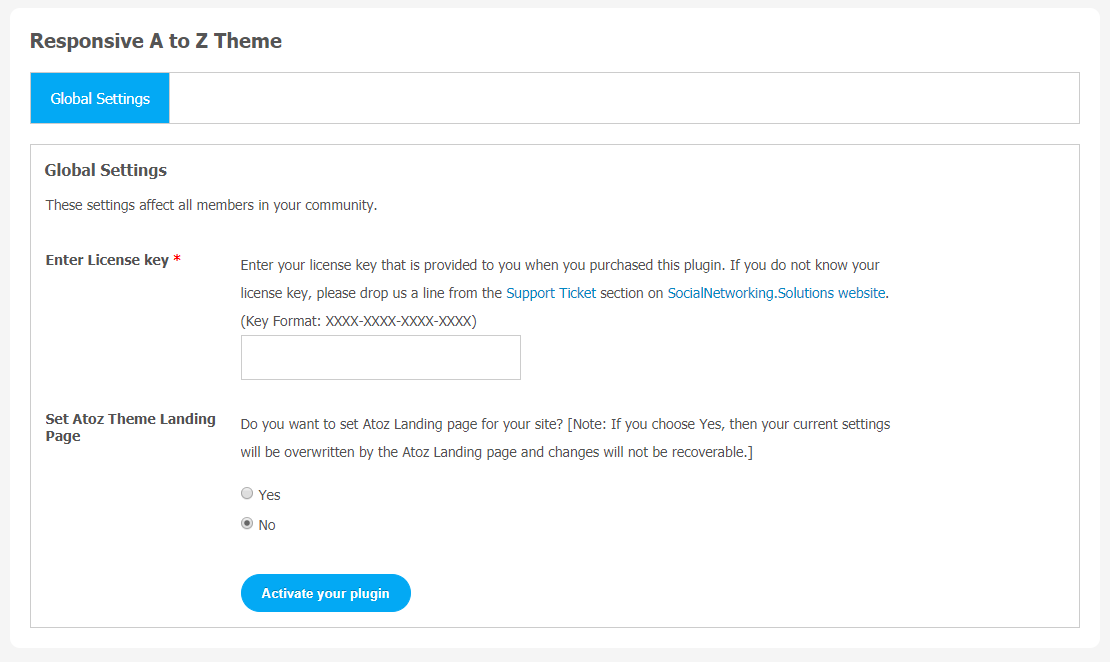 Enter the required license key in the above-shown box.
Also, one important thing to remember, you can also directly change your theme size and body background image according to your requirement in the theme activation window as shown below.
3. Make Your Website Fully Responsive
Enable the responsive CSS and you can make your website fully responsive as per below-discussed guidelines. As shown in the image, in the first column you simply select yes and enable responsive CSS and save changes. Now you can see your website on multiple devices because it becomes fully responsive now. It is completely optional.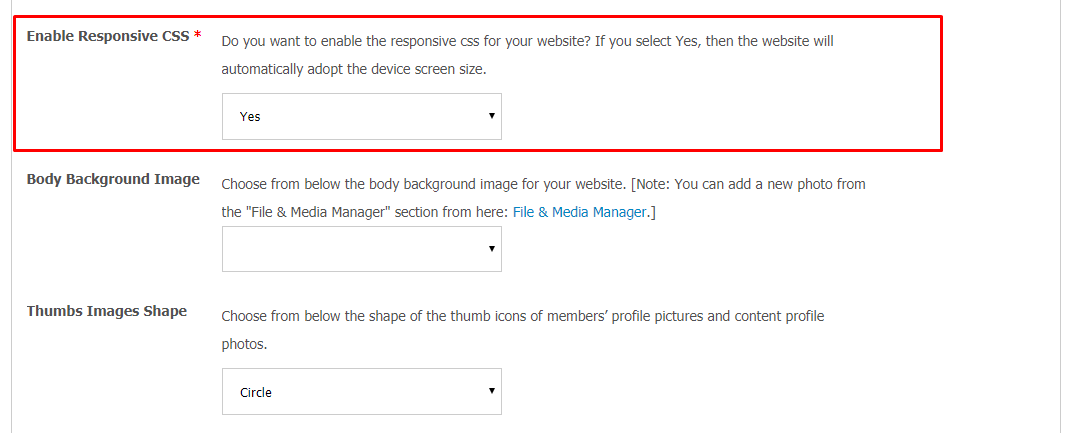 4.Managing Landing Page
The first look of the landing page plays a very crucial role in your website for new visitors. You can choose the suitable banner images based on your community audience.
Click on the "Manage landing Page".
Now choose your favourite banner image from your system storage or you can also download it.
Your new landing page is ready now for your users.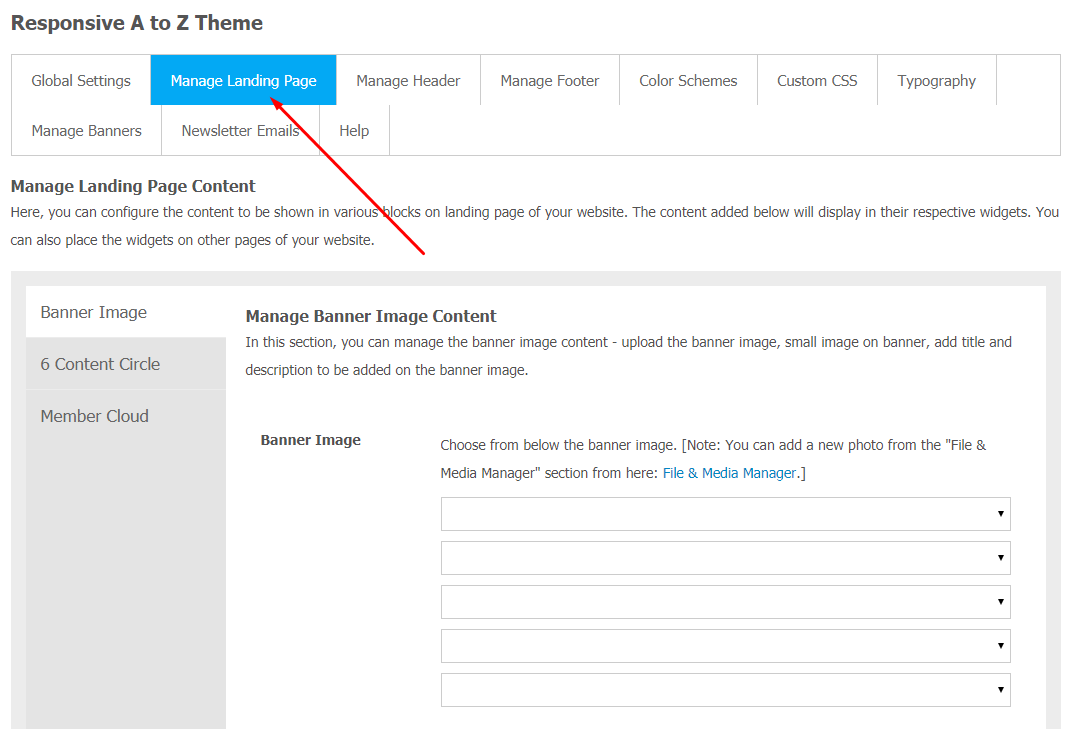 (a) Manage Landing Page Content
You can manage the content which forms a circle of content by adding title, description, URL, logo, etc.
Go to Manage Landing Page
Click on Manage 6 Content Circle
Enter suitable description as per your community audience requirements.
Same goes for all the main 6 Content Circles.
Save Changes after adding content description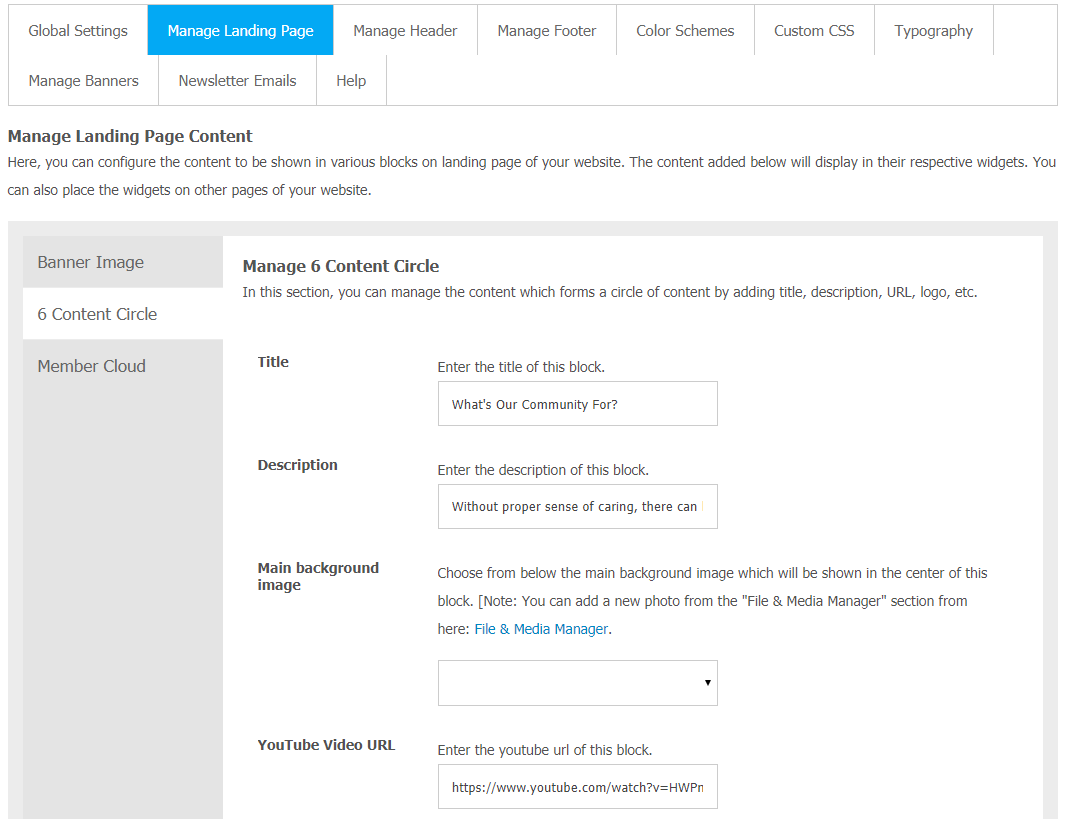 What You will see at User Panel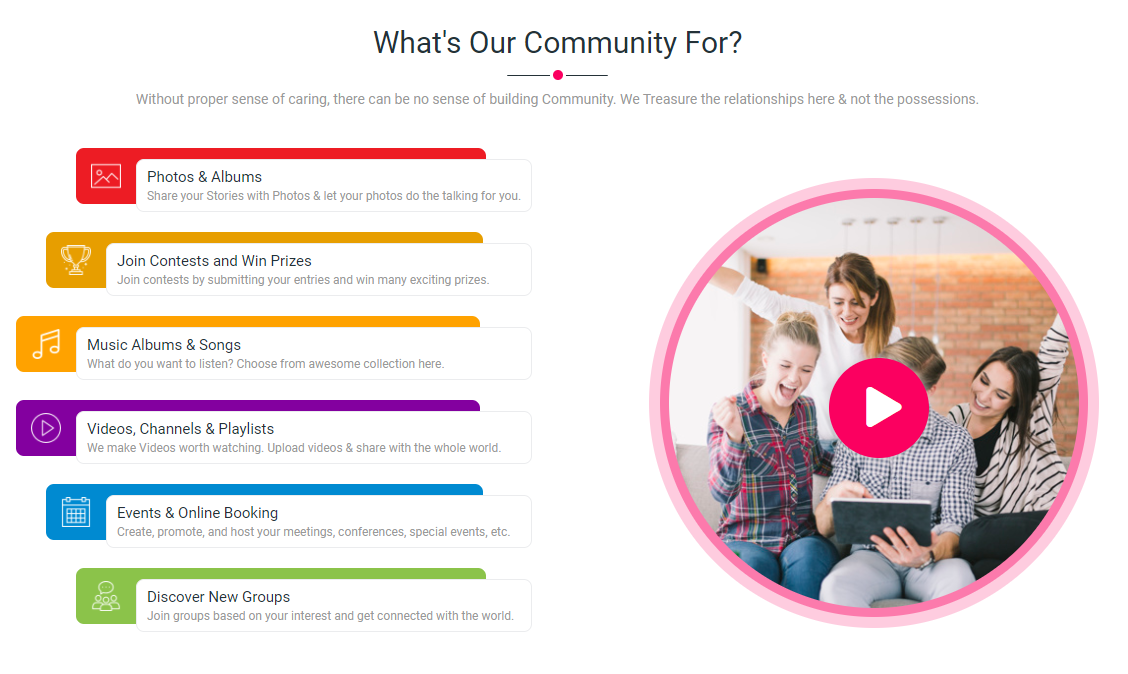 5. Manage Header
Managing website header is considered as an important part to give a complete and smooth look to your website. It makes navigation easy for new visitors. Upload icons for different menu items by simply adding it. Also, you can change
Choose Header Setting
Mini Menu Icons
Mini Menu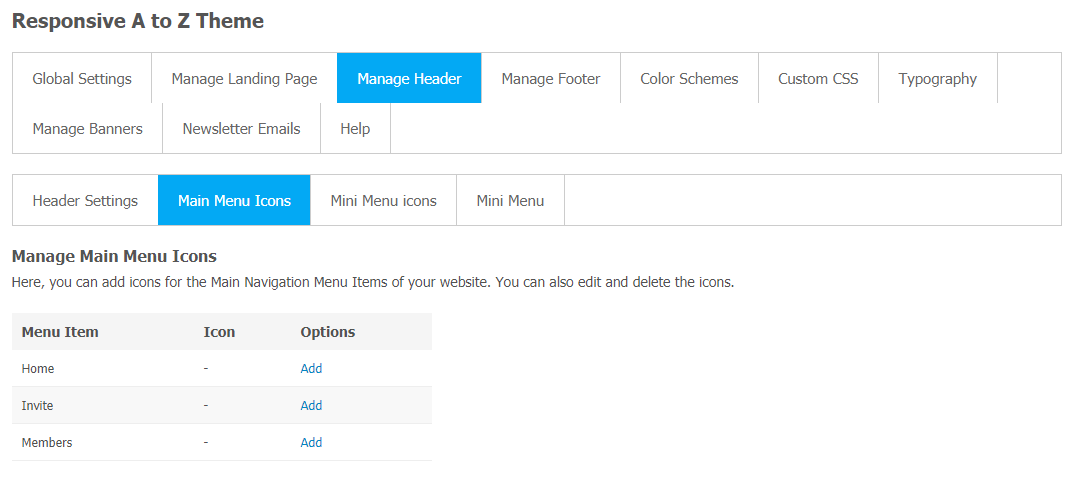 (a) Manage Header for logged-in Members and NonLogged in Members
If you want to manage header options for logged-in members and non logged in members. You can choose among search, Mini Menu, Main Menu, Logo options.
By changing header options, you can easily manage how your registered members will view your website.
Simply Check and Uncheck the title box based on your requirement.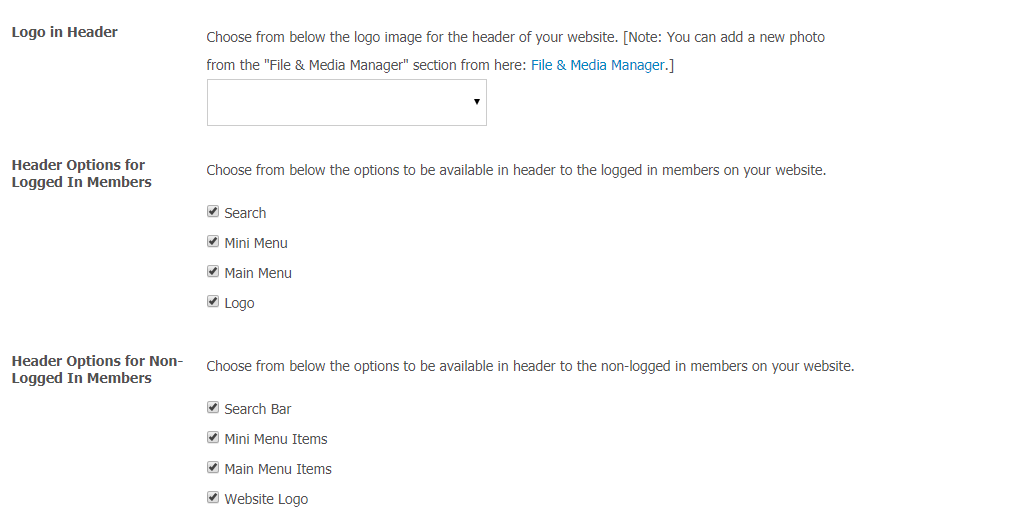 6. Color Schemes
If you want to change the color of your website theme, you can easily choose your favorite color among many attractive options. Different colors options makes your website more appealing to your community users.
Choose Color Schemes.
Now, select your favourite color theme option for your website.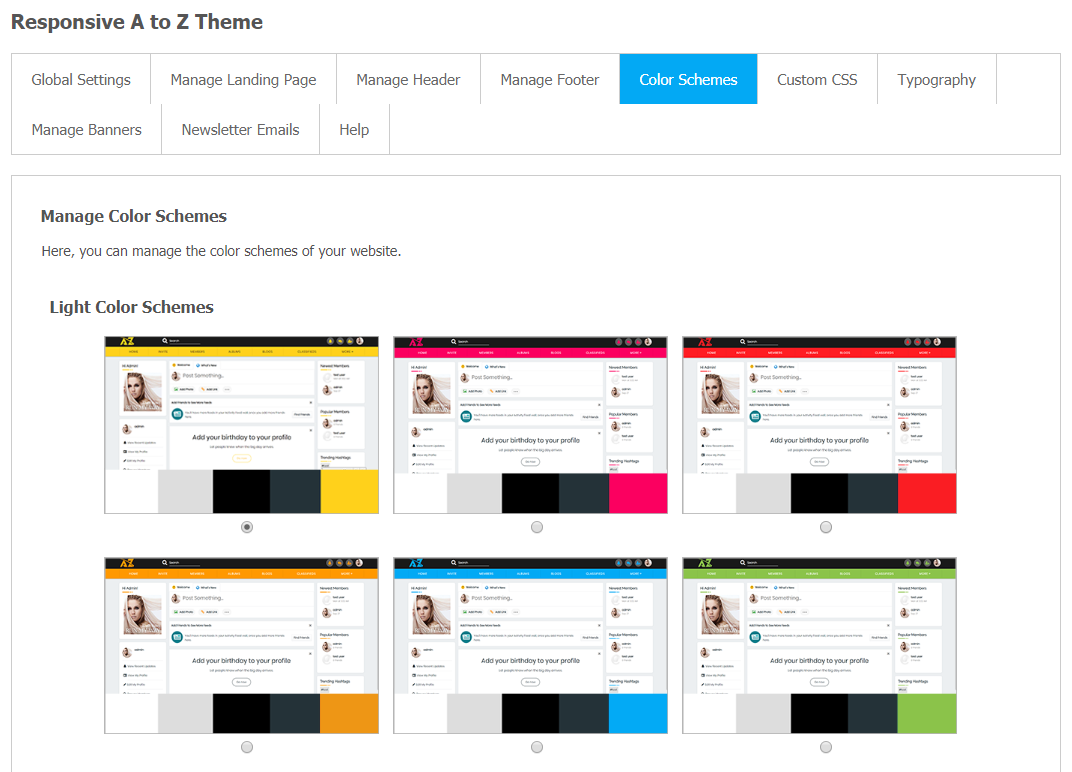 (a) Custom Theme Color Changes
With this Responsive AtoZ Theme, the user can manually customize theme color options. There are many color options available to make your website theme more interesting and appealing to your community audience.
Select "Make your own Theme".
Now make your own customized theme color combinations.
Don't forget to Save Changes.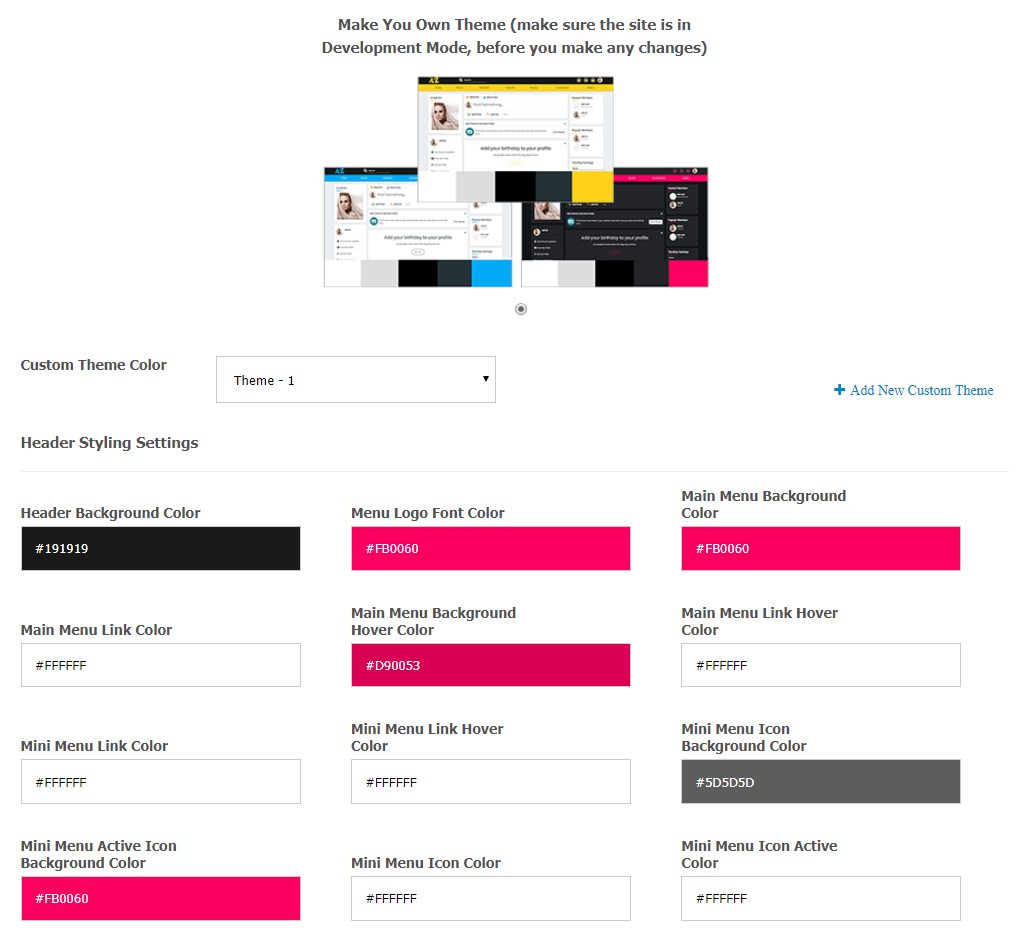 7. Manage Banners
Website owners can choose multiple banner images with customized captions. It will help you to spread a clear brand message to your audience.
Go to Manage Landing Page.
Choose the required banner image from your system storage and upload it.
Add Banner Caption for effective brand awareness.
Also, choose your favourite description lines about your business by clicking on the Add link as shown in below image.
Don't Forget to Save Changes.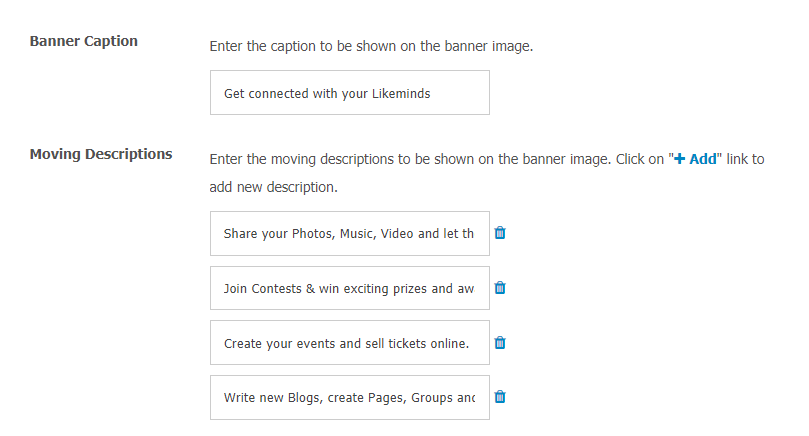 (a) Manage Banner Slideshow
Create new banners or add saved banners in system storage for your SocialEngine website.
Go to Manage Banner Tab.
Click and select the available banner or create a new one.
Save Changes.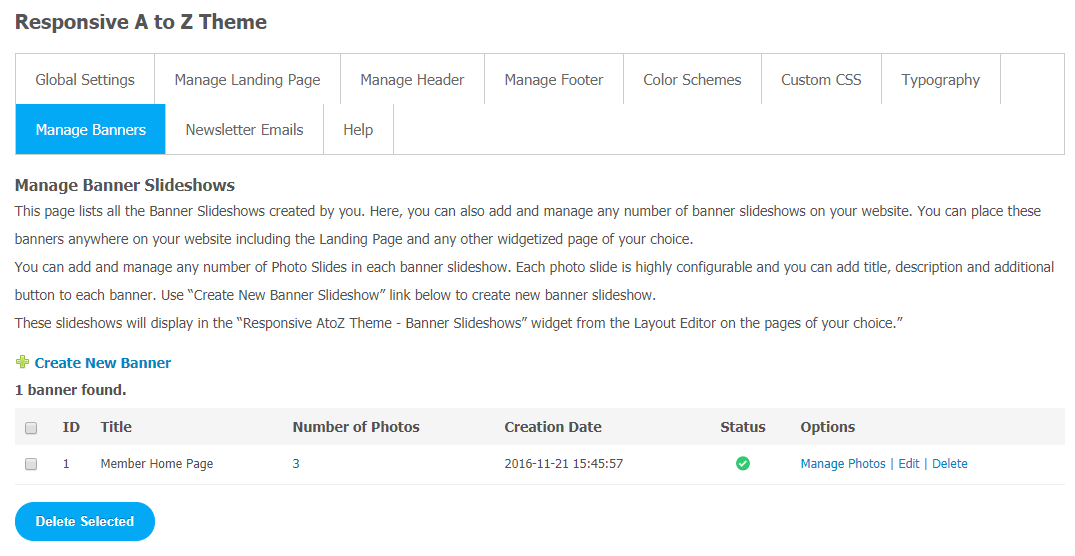 8. Website Font Management
After images, texts are the second most important aspect of any website. It gives real meaning to your platform. If you want to manage text in different fonts, you can simply choose suitable text formats based on your platform requirements.
Go to Typography.
Choose your favourite fonts and select the different text sizes.
Now, Save changes.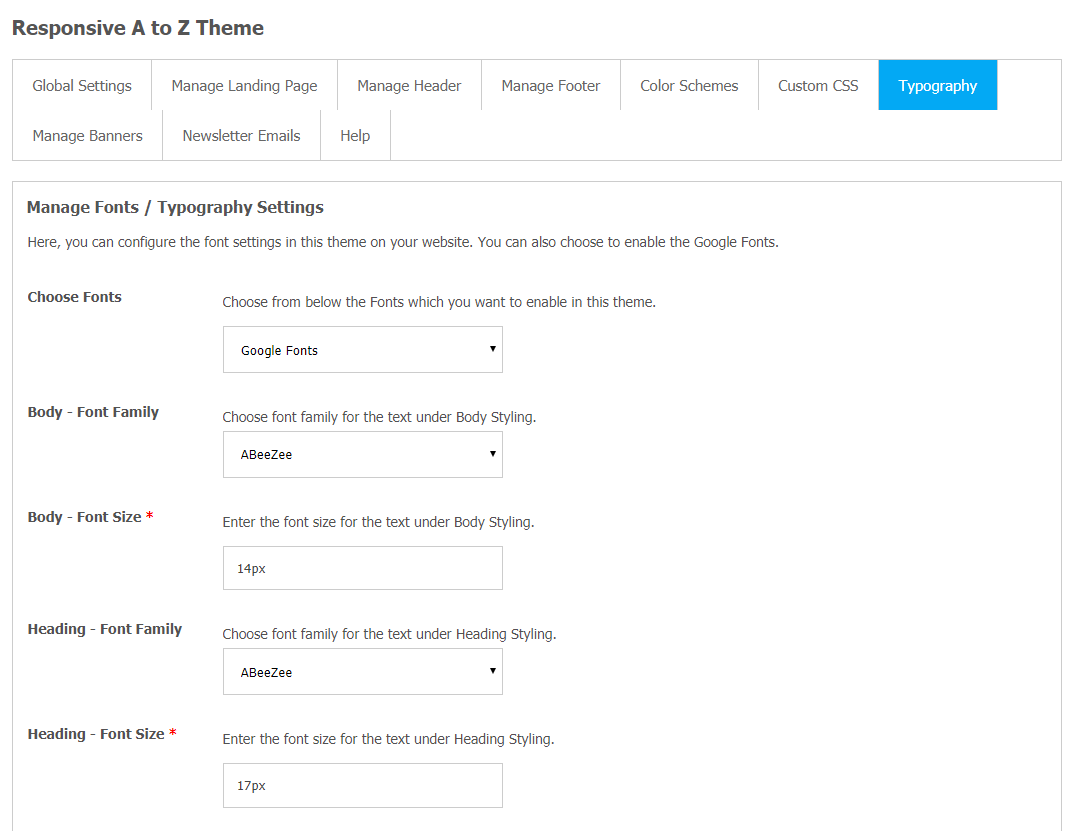 9. Layout Editor
Having multiple widgets makes your website multifunctional and highly appreciable by users. Because the ultimate goal of widgets is getting things done in less efforts. Layout editor is the tool which will help you to edit and customize your widgets in the most effective way by simply drag and drop features. If you want to add more features to your website, add more widgets. This Responsive AtoZ Theme has inbuilt widgets which can be very beneficial for your community users.
Click on the Appearance tab.
Select the first options i.e. Layout Editor.
Now, you can choose different widgets and place them in the given block depending on your requirements.
Now, save changes.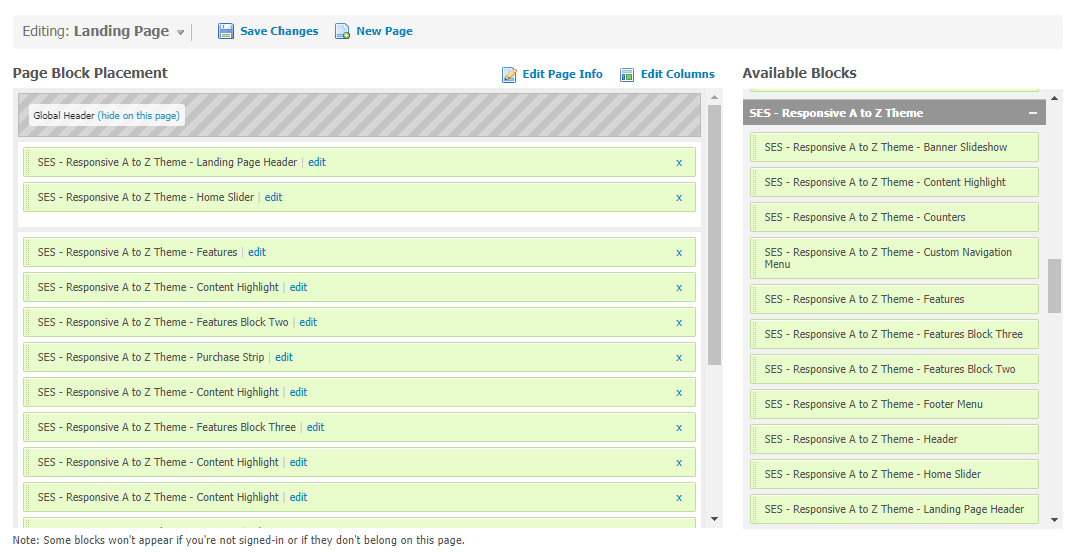 Finally!! You have successfully completed the installation procedure and also explored various exciting features of this Responsive AtoZ Theme. Now, your visitors and website members will be able to access & use your website with a new refreshing look.
Installation of this Theme is very easy, but if you still need our expert to install and configure this theme for you, then you can purchase the service from here:
https://socialnetworking.solutions/social-engine/socialenginesolutions-plugin-installation/