If you own a SocialEngine website and you are really dedicated to your customers, it's your duty to deliver relevant information about your product and service to them. Blogging and news articles are the most simple way to connect with them. Undoubtedly, social media is a powerful tool to connect with millions of people. So, you need to understand that blogs and news articles can be the best way to attract millions of crowds to your website.
Make your SocialEngine website a one-stop destination for all blogging and news sharing destinations for your community users with this Responsive Expose Theme.
If you want to make your website more popular and engaging, you must consider using this amazing Responsive Expose Theme for your SocialEngine website. Generate more traffic with more user engagement from a wide range of audiences.
It is a multipurpose theme used for reading news, blogs and comes with multiple attractive design options and user-friendly features that are very easy to use.
Highlighted features
100% Responsive
User-Friendly Interface
Banner Slideshow
3 Header Designs
9 Pre-Configured Color Options
Customizable Footer
Step-by-Step Tutorial Guide for New Users:
Admin Panel View
** This tutorial assumes that you are already logged in to the Admin Panel.**
If not, then you have to log in first to the admin panel after filling the admin account credentials on your website.
1. Installation of Responsive Responsive Expose Theme
In the Main Menu section,
Click on the tab Manage and select "Packages & Plugins" to install this theme.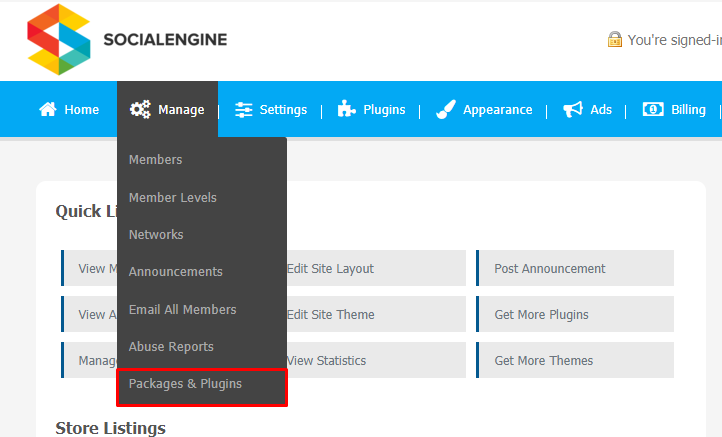 After a successful installation, a new "Responsive Expose Theme" tab will appear on the main screen.

2. Global Setting
After clicking on "Responsive Expose Theme", a new window will be opened where you can activate your theme by entering the license key as shown in the below image.
Go to Global Settings.
Enter the required license key and activate your Responsive Expose Theme.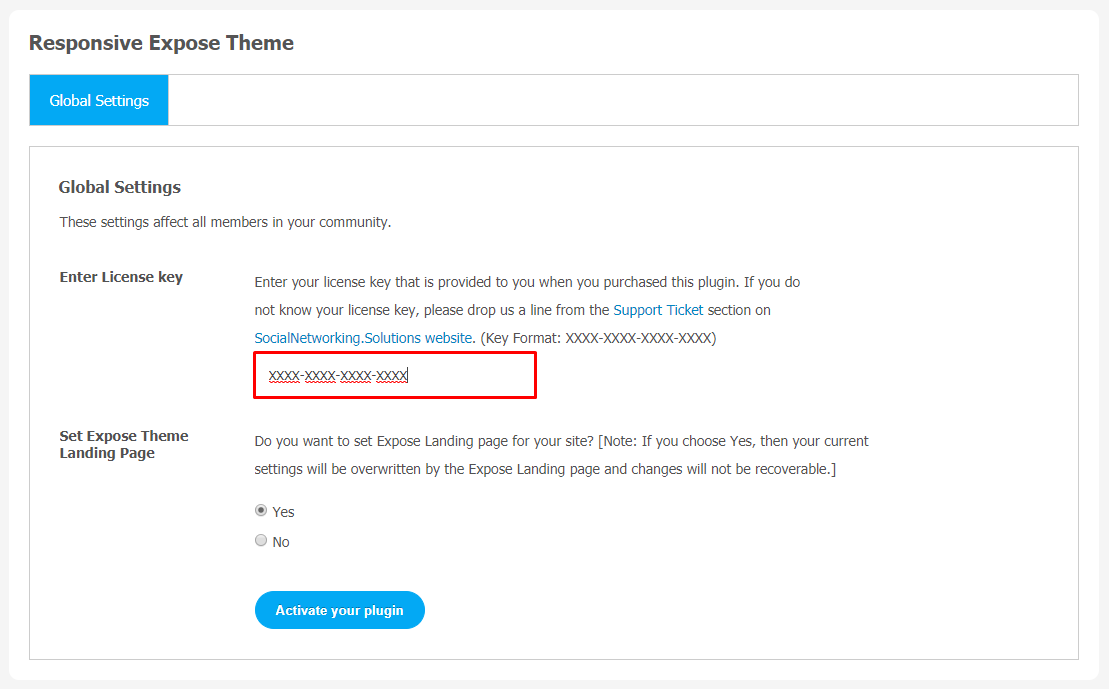 3. Manage Header
Managing website header is considered as an important part to give a complete and smooth look to your website. It makes navigation easy for new visitors. Upload icons for different menu items by simply adding it. Also, you can change
Choose Header Setting
Mini Menu Icons
Manage Search Module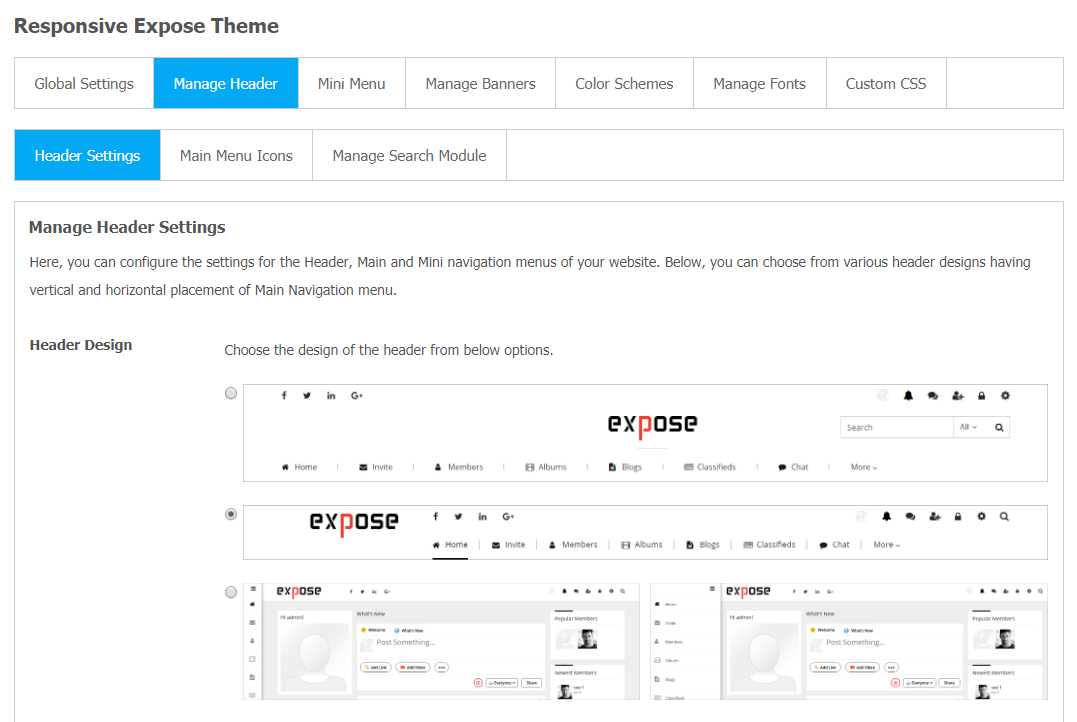 (a) Manage Header for logged-in Members and NonLogged in Members
If you want to manage header options for logged-in members and non logged in members. You can choose among search, Mini Menu, Main Menu, Logo options.
By changing header options, you can easily manage how your registered members will view your website.
Simply Check and Uncheck the title box based on your requirement.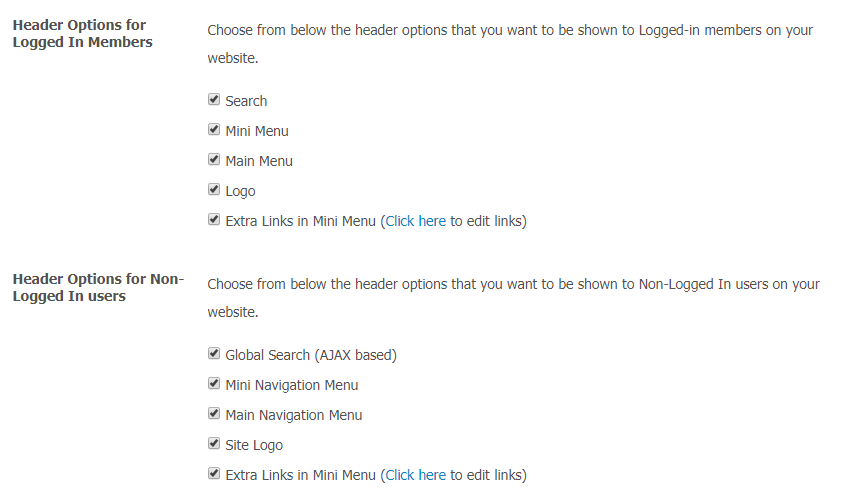 (b) Main Menu Icons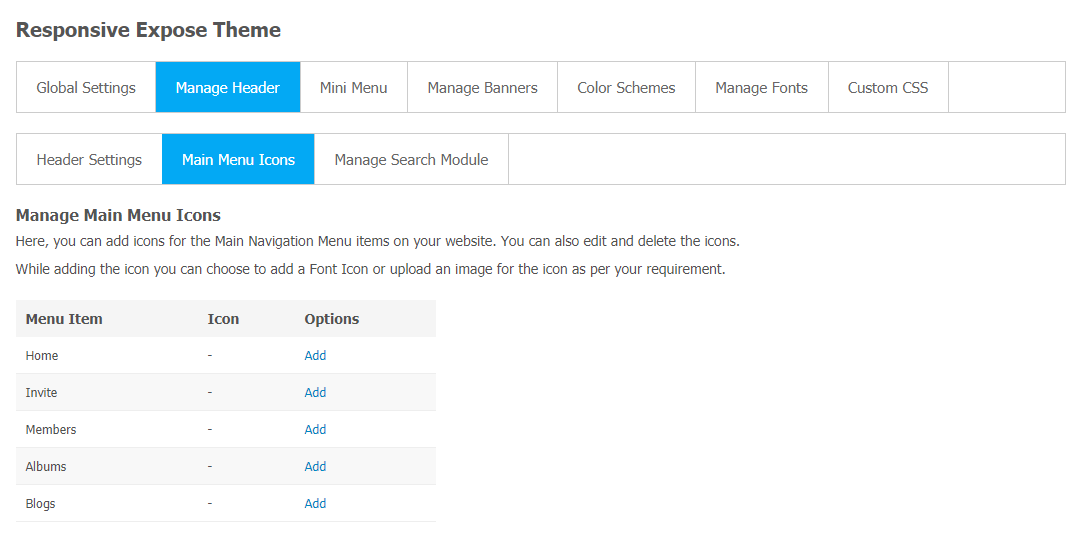 (c) Manage Search Module
You can easily configure search module options for this theme landing page for users. It will make easy navigation as well as more user friendly user interface for website members.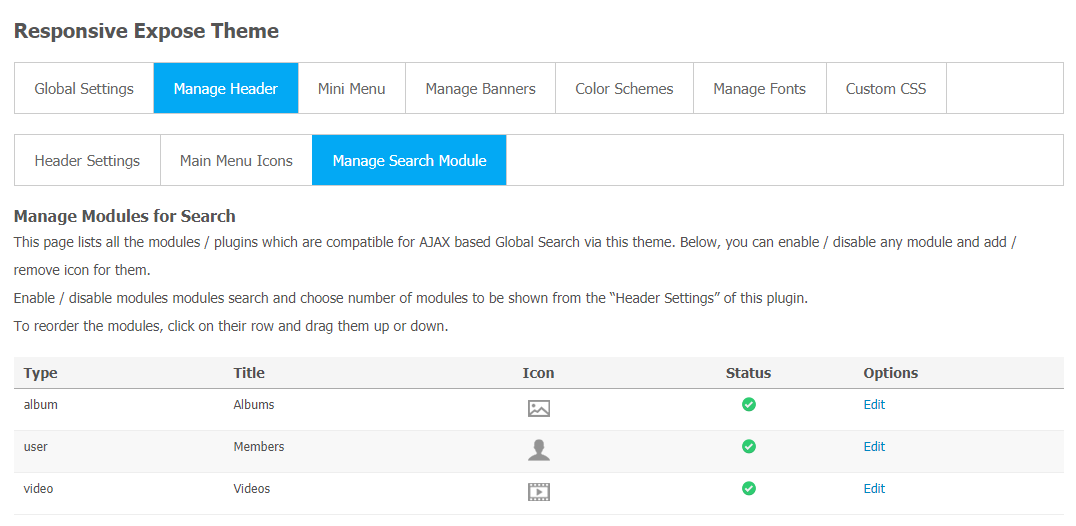 (d) More Header Options
You can fix the header and choose your favourite logo design with just a few clicks directly from the admin panel.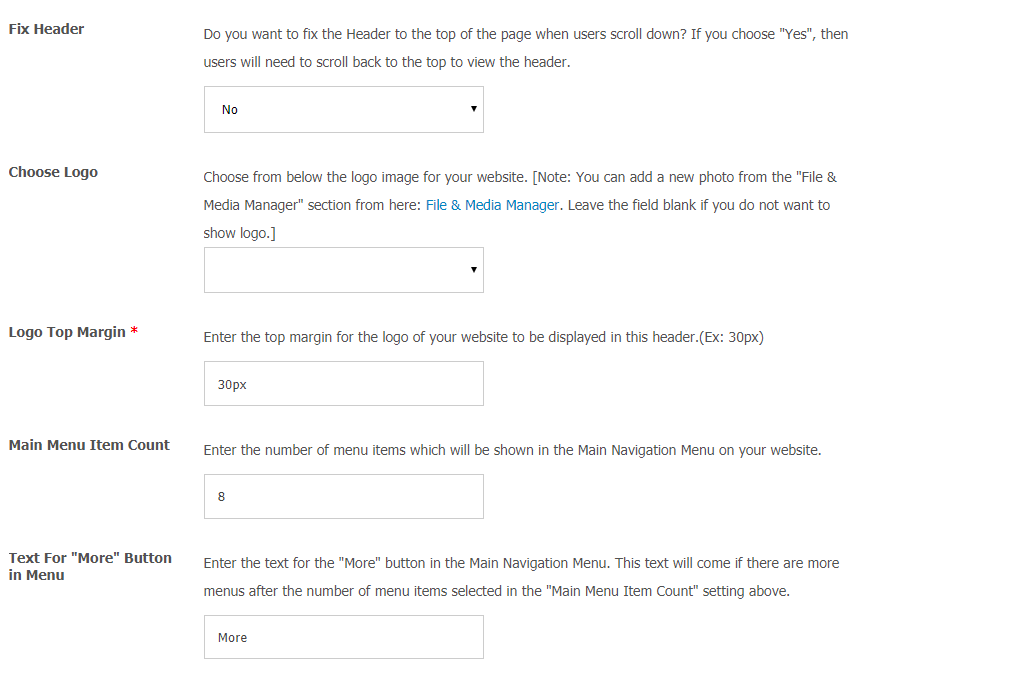 4. Mini Menu
Mini menu can be easily edited from this section. You have to just simply drag and drop menu items as per your landing page requirement.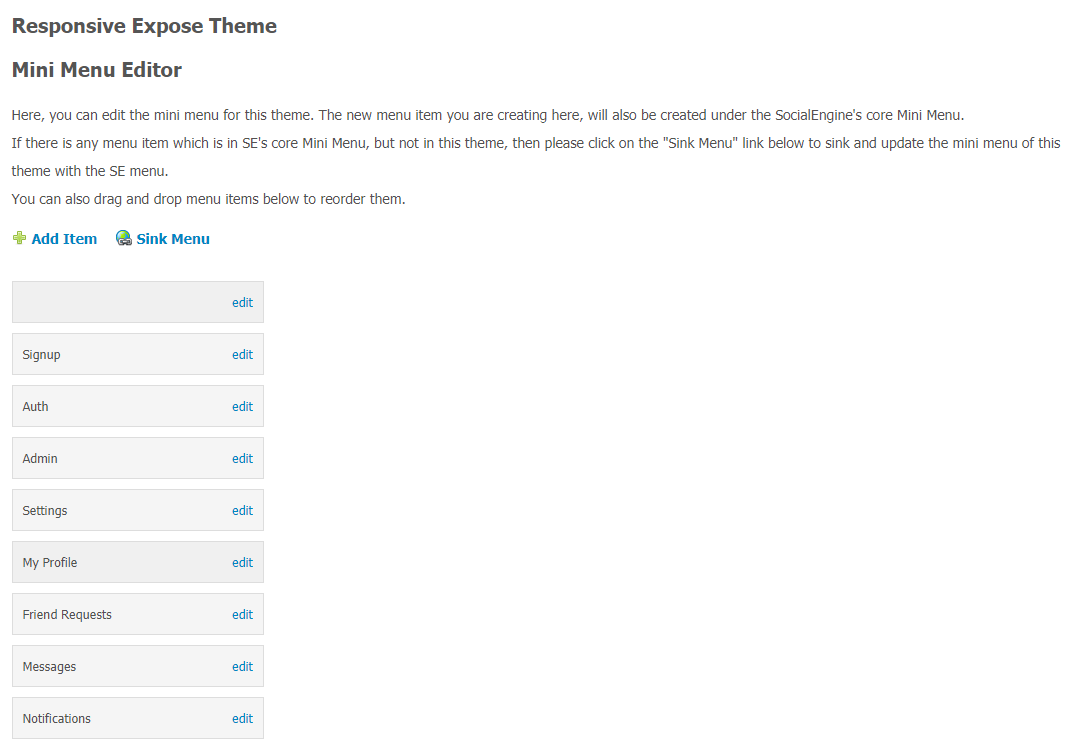 5. Manage Banners
Website owners can choose multiple banner images with customized captions. It will help you to spread a clear brand message to your audience.
Go to Manage Banners.
Choose the required banner image from your system storage and upload it.
Don't Forget to Save Changes.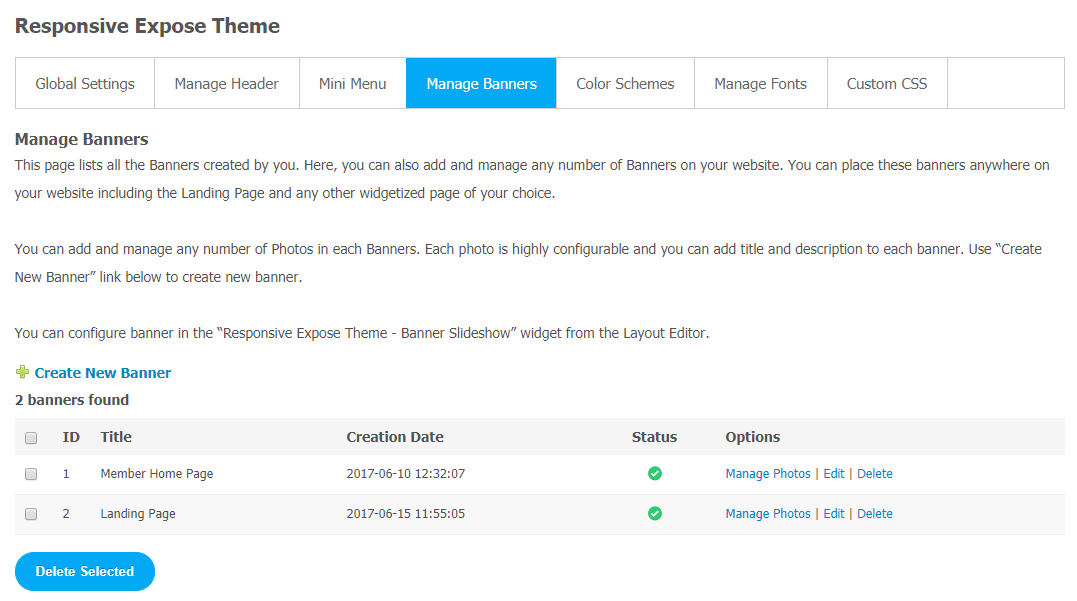 6. Color Schemes
If you want to change the color of your website theme, you can easily choose your favorite color among many attractive options. Different colors options makes your website more appealing to your community users.
Choose Color Schemes.
Now, select your favourite color theme option for your website.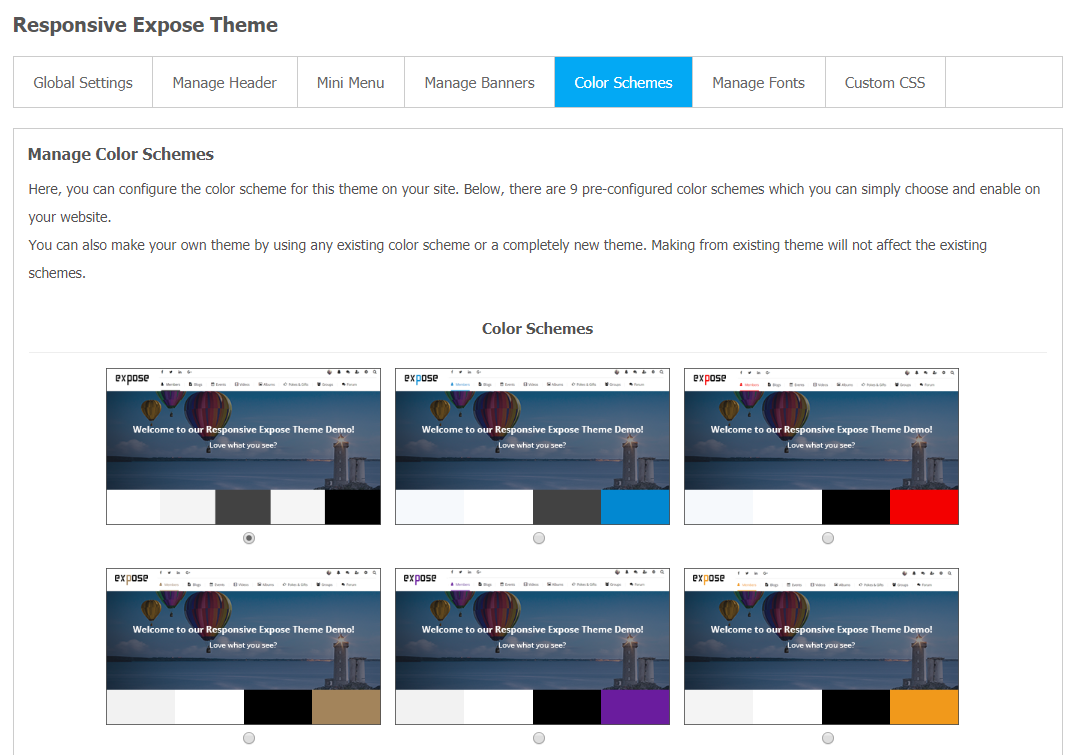 (a) Make Your Own Theme Combination
With this Responsive AtoZ Theme, the user can manually customize theme color options. There are many color options available to make your website theme more interesting and appealing to your community audience.
Select "Make your own Theme".
Now make your own customized theme color combinations.
Don't forget to Save Changes.
7. Manage Fonts Size
You can manage different font sizes for our landing page text content. Text gives meaning to your platform. So, choose your favourite suitable font for your website content as described below.
Body – Font Family & Size
Heading – Font Family & Size
Main Menu – Font Family & Size
Tab – Font Family & Size
8. Custom CSS
Add custom CSS in Responsive Expose Theme with a single click. We suggest you to add your CSS changes here instead of Theme.css file so that you do not lose your changes when you upgrade this theme. These changes will nicely show at your website.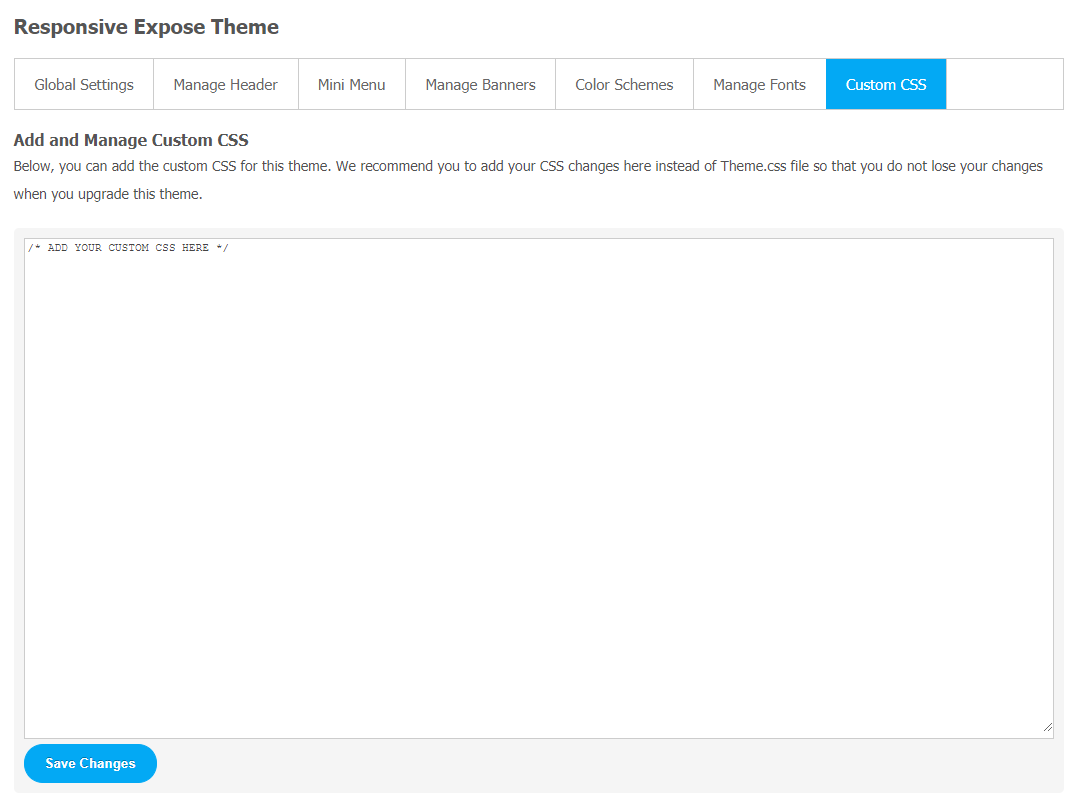 Finally!! You have successfully completed the installation procedure and also explored various exciting features of this Responsive Expose Theme. Now, your visitors and website members will be able to access & use your website with a new refreshing look.
Installation of this Responsive Expose Theme is very easy, but if you still need our expert to install and configure this theme for you, then you can purchase the service from here: https://socialnetworking.solutions/social-engine/socialenginesolutions-plugin-installation/