Attracting an audience to a website requires a lot of effort but it becomes more tough for people who visit your site to find out what they are looking for on your website. People have a lot of search related queries and it feels clueless when they don't find relevant information on your website. So it becomes a requirement to have a fully-functional search system on your website. It really doesn't matter what kind of website you are running, we surely need a tool which can help to find the content visitors are looking for.
Professional Search Plugin permits users to search for post/page title, specific content and modules much more easily. It also boosts user engagement by making search convenient across the website's data.
Key Features
Advanced Single Searching Interface
AJAX based Search Box
Third Party Plugin Integration
Manageable Search Modules
Robust Admin Panel
You can explore more about this plugin with this tutorial guide. Here, we are providing an interactive and easy to follow Professional Search Plugin setup & installation guide which will help you to use & configure it properly on your website & maximize the efficiency of your website by showcasing the exciting features. With this help-guide, you will get a better sense of usage when you actually install this plugin on your website.
Installation of this plugin is very easy, but if you still need our expert to install this plugin for you, then you can purchase the service from here: https://socialnetworking.solutions/social-engine/socialenginesolutions-plugin-installation/
You can see the live demo by clicking on this link https://demo.socialnetworking.solutions/search?type=user
Step-by-Step Installation & Tutorial Guide:
** This tutorial assumes that you are already logged in to the Admin Panel.**
If not, then you have to log in first to the admin panel after filling the admin account credentials on your website.
1. Installation of Professional Search Plugin:
a) In the Main Menu section, Click on the tab Manage and select "Packages & Plugins" to install this plugin.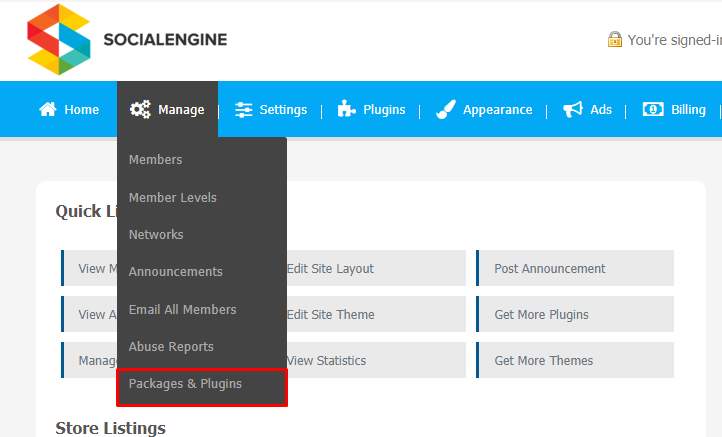 b) Our Plugin is based on SE standards so this will get installed on your website as any standard plugin can. Please read the tutorial on installing themes and plugins in SE here: http://help.socialnetworking.solutions/faq/51/how-to-purchase-and-install-ses-products

c) After the successful installation of the plugin as in Step 2 above, under the plugins section, click on "Professional Search Plugin".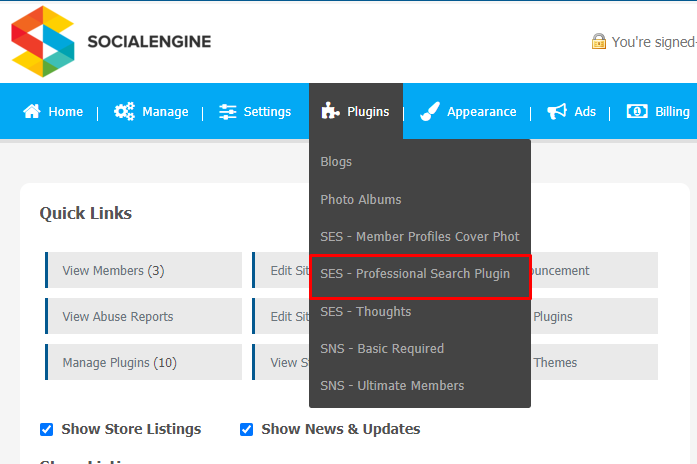 Once you click on plugin, now you will be asked for entering required License Key for plugin activation. Now, your plugin is ready to go!

2. Global Setting
After a successful installation, a new Global Setting tab will appear where all the plugin settings can be managed easily. First, click on Global Settings. Then,
You can Enable/Disable Search Box Visibility.
You can also set the maximum result limit in Advanced Search Box
Don't forget to "Save Changes" when done. All the changes made on this page will be applicable for all the members of your community.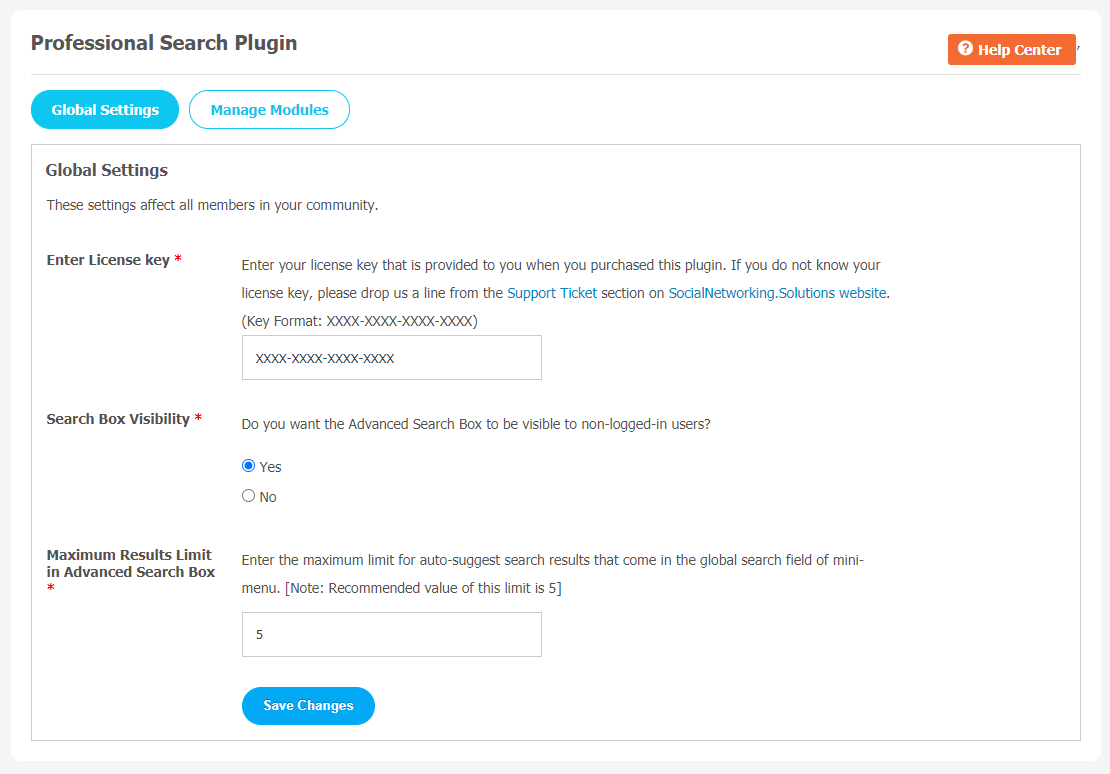 3. Manage Modules
You can manage modules from this page. You can use the "Add New Content Type" link to add a new content module.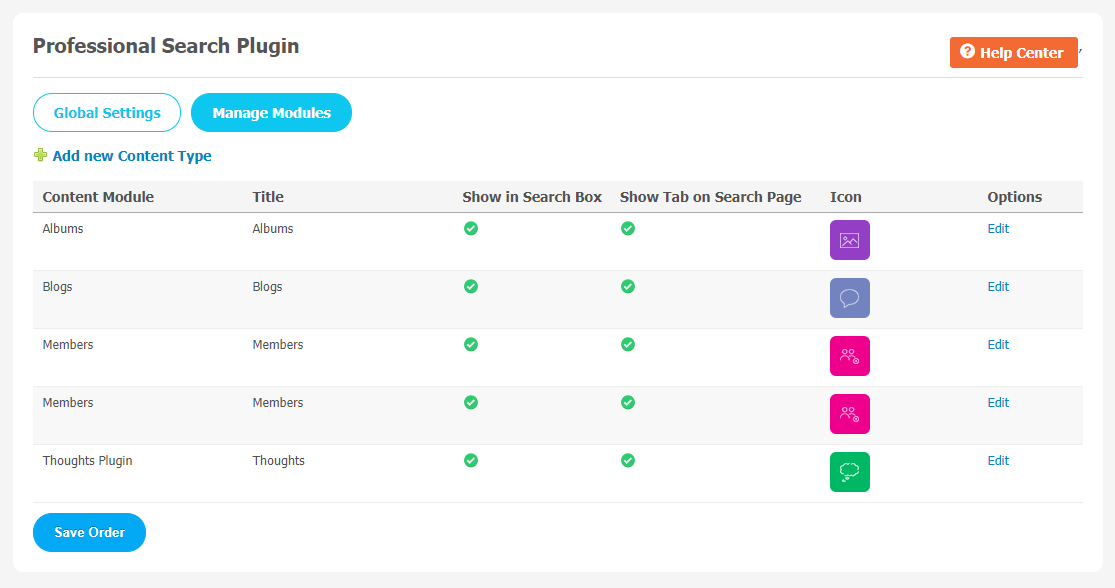 Finally!! You have successfully completed the installation procedure and also explored various exciting features of this Professional Search Plugin. Now, your visitors and website members will be able to access & use your website with new awesome features.
Installation of this plugin is very easy, but if you still need our expert to install this Plugin for you, then you can purchase the service from here: https://socialnetworking.solutions/social-engine/socialnetworkingsolutions-plugin-installation/