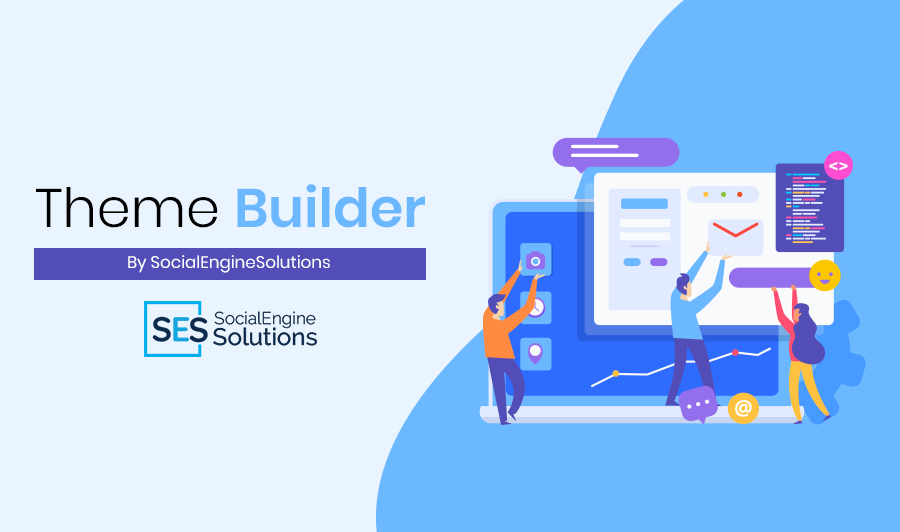 Your Website !! Your Choice !! Your Theme
As we all know that structure of any Theme for your website consist of various major building blocks which will decide the design quality of your theme and help to gain users attention.
We're very much excited to introduce our first ever Unique Theme Builder in SocialEngine Community, which will provide you all the elements with unlimited design options to Make Your Own Theme.
Theme Components: Basically, a theme is developed of below mentioned components and comes with 1 or 2 designs for each theme. You have to again & again spend on the theme if you want to modify the look of your website. The component in this theme builder comes with various design options & thus giving you unlimited possibilities.
Does It Really Sounds Amazing? To Us: Yes !!
Benefits of Theme Builder: We have tried to gather few benefits of using our theme builder for the theme of your website as mentioned below:
Feeling convinced now?
Get this amazing Theme Builder for your site now in just @ $99 !!
To stay tuned to our latest updates
Follow us on Twitter, Like us on Facebook, Subscribe our Newsletter
For urgent issues reach out to us at:
+91-9950682999 | vaibhav.sesolution