What is the Need of This Plugin?
Slides
Enhance your banner slideshow with the slide option having Captions & Descriptions which make your site even more unique and grandiose.
Visual Timeline of Slide Transitions
This plugin uses advance transition system to manage and calculate the transition of slides. Every layer animation appears on an interactive visual timeline, with changing details attractively and smartly.
Additional Buttons
You can choose to show 2 CTA Buttons at your Slides with highly configurable settings which make Banners on your site more stylish.
Advanced Banner Plugin enables you to have very beautiful, elegant and attractive slideshow on your website. Unlimited Slideshows makes the look and design even more awesome, eye catching and appealing.
Each banner in this plugin can have upto Unlimited Slides with Background Images, Captions, Descriptions, Slides Overlay Color & Opacity with 30 Overlay Patterns, highly configurable 2 CTA buttons etc. You can also show header of your site inside/outside the Banner, thereby making this plugin more robust and easy to use and setup on your website as per your requirements.
Everything can be enabled / disabled and configured from the admin panel including the choice of Background color & slides, CTA button colors, font colors, font family for captions & description, etc. You can also choose the banner to be shown in full width or not. Slide duration, ordering of slide by drag & drop from Admin Panel, Height of the Banner, Animation for Banner, etc. settings can easily configured from admin panel for each banner.
More Slideshows!! More Options!! Great Looks!!
Unlimited Slideshows
With this plugin you can create unlimited slideshows for your website and choose to place them on any widgetized page of your website. For each placement you can configure below settings:
Height of the Banner Slideshow.
Location of Header to be shown in the Banner which will only work with our Advanced Header Plugin:

Header Inside
Header Outside

Show Banners in Full Width of your website.
Slide duration for the slides to be displayed in the banner slideshow.
Animation for Banner Image.
Navigation Arrow on Banner etc.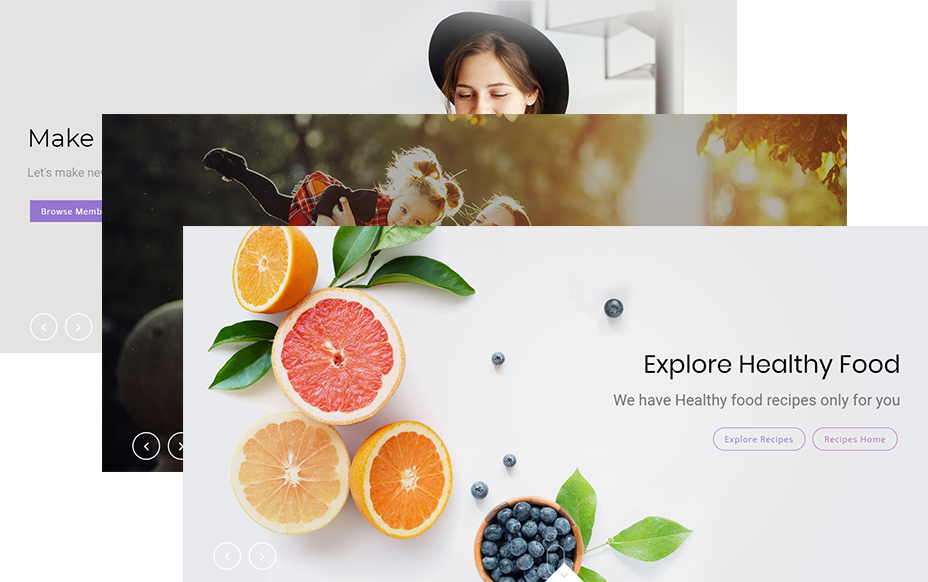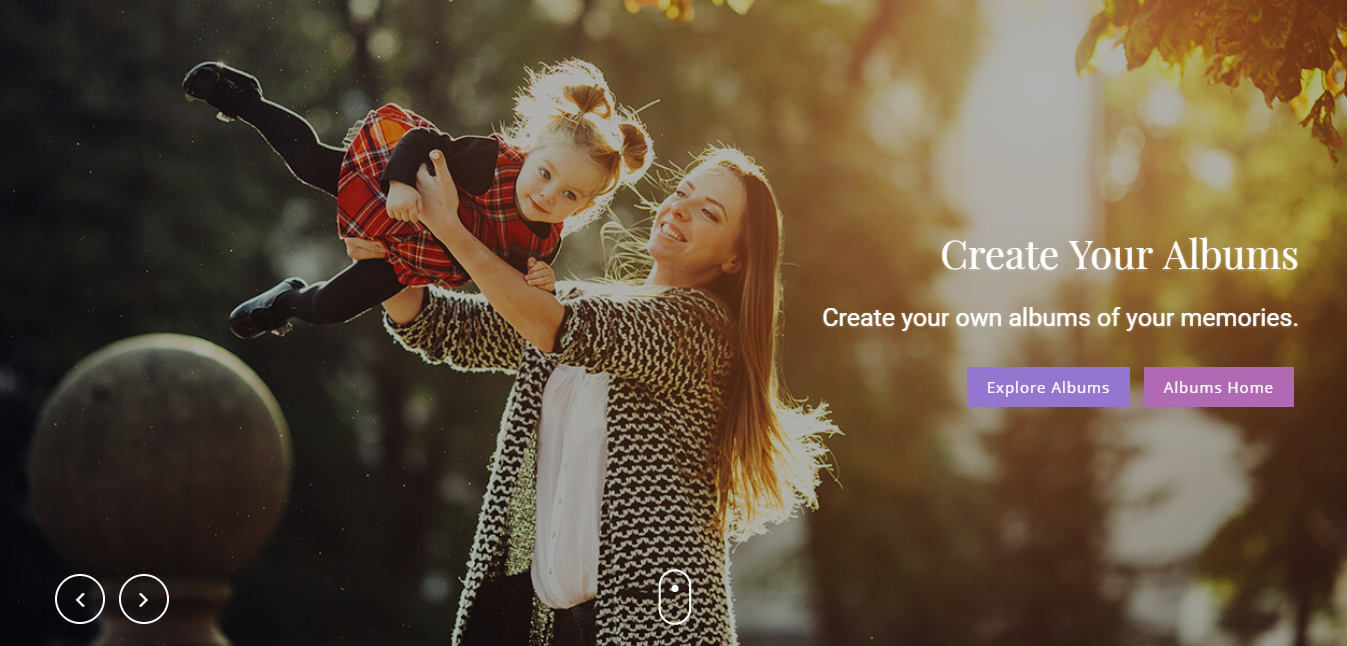 Unlimited Slides in Banner
With this plugin, you can create beautiful unlimited slides for Banner in each slideshow on your website. You can choose to show Images, CTA Buttons, Captions & Descriptions for Slide. You can also choose their Font Size & Style as well as colour. You can give overlay also on slide if you want with configurable opacity with 30 attractive overlay patterns.
Slide Description
This plugin provides a Description option for each slide. You can use this setting to explain in brief about the slide to your users pr telling them the purpose for it has been made. For each Description, you can configure below settings:
Description Text
Description Font Color
Description Font Size
Description Font Family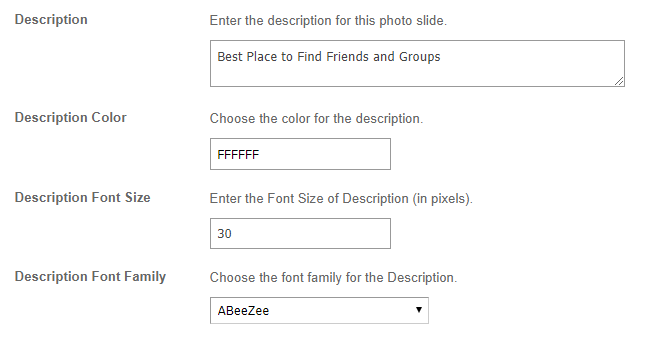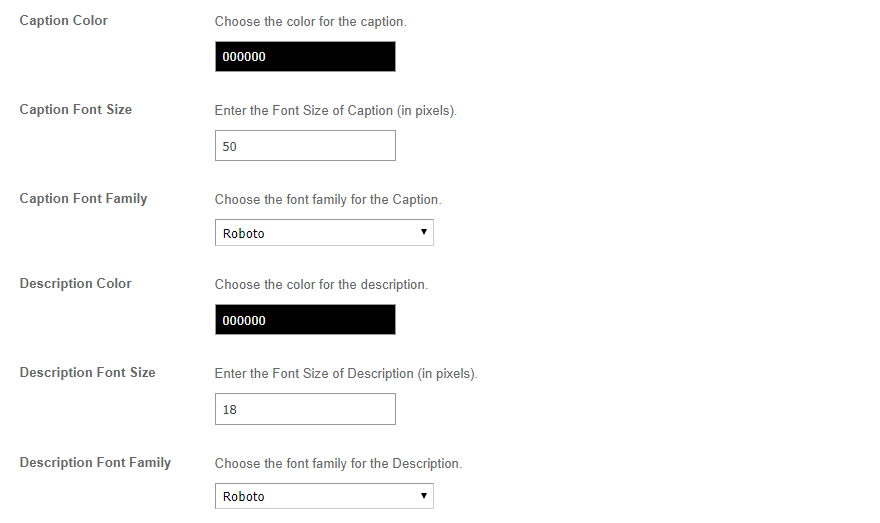 Font Settings
With this plugin you can easily configure various settings for the Fonts of Description, Captions and CTA Buttons such as Font Color, Font Size, Font Style and its Alignment for each slide of the Banner Slideshow. All these settings can be easily configured from the Admin Panel of this Plugin.
Slide Overlay with 30 Patterns
Slide Overlay with 30 Patterns: For each Slide in Banner you can now choose any pattern from the available 30 Patterns from the Admin Panel. You can choose the Opacity for the selected pattern.
Overlay Opacity and Color: Also you can choose opacity & Color for the overlay of the slide in the slideshows from the Admin Panel.
With these custom settings, you can make slide images too much appealing to your users as the texts will be beautifully displayed if background images have overlay. When texts on slide needs to be impactful, then this setting will come for your rescue.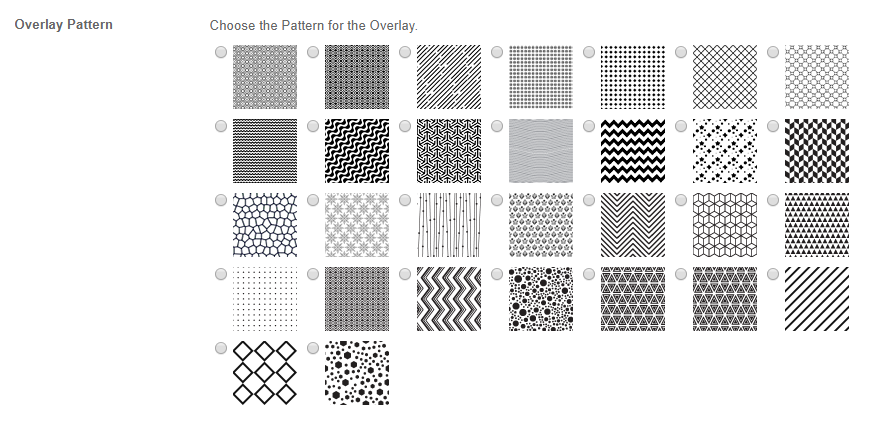 2 Configurable CTA Buttons
This plugin provides option to configure 2 CTA buttons. These buttons can be used to redirect your users to the URLs of your choice. For each button, you can configure below settings:
CTA Button Label
Background Color
Text Color
Mouseover Background Color
Mouseover Text Color
Button Border Radius
Button URL
CTA Button Target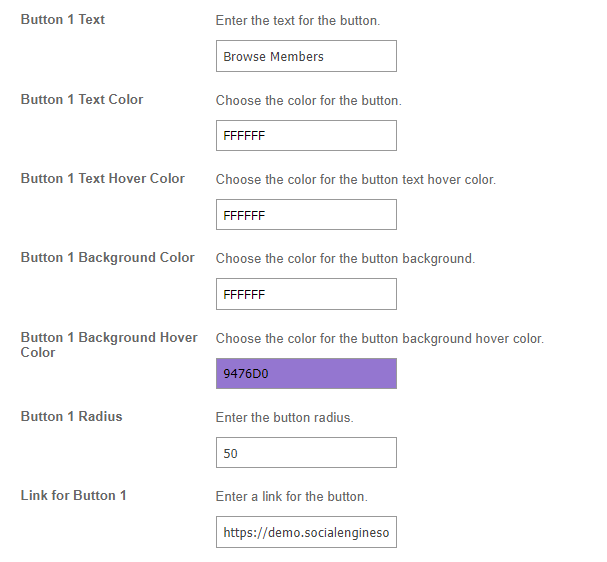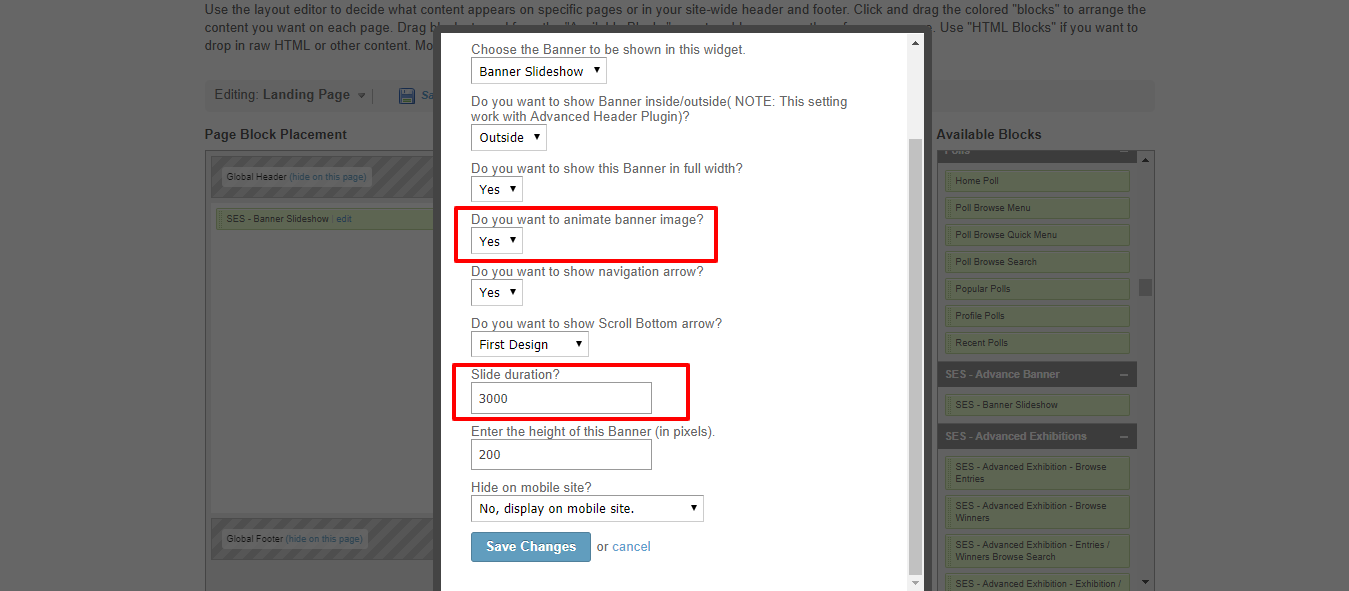 Banner Animation with Slide Duration
With this easy to configure plugin, you can also give Animation to the Slides in the Banner Slideshow with slide duration after which the slide get animate on the Banner Slideshow on your website. These settings can be configured from the "Banner Slideshow" Widget from the Layout Editor in Admin Panel.
Configurable Widget
Banner Slideshow :This widget displays the Banner as created by you from the admin panel of this plugin. Edit the widget to configure various setting and choose the slideshow to be displayed in this widget. For each slideshow placement below settings can be configured:
Banner to Display.
Inside/Outside Banner work with Advanced Header Plugin.
Banner Height
Banner display in Full Width.
Display Scroll Bottom Arrow
Show Navigation Arrow.
Animate banner image
Slide duration.
Robust Admin panel
Advanced Banner Plugin has a very robust admin panel and all the featured explained in this description can be very easily enabled / disabled and configured from the admin panel of this plugin. Other configurable settings are:
Create unlimited slideshows
Create Unlimited Slides in Slideshows
Configure Various Settings for each slide such as for Caption, Description, Overlay, CTA Buttons, Font Settings etc.
Color for text and buttons.
Many more
1 Click Install & Easy To Setup
This Plugin can be easily installed with 1 click and can be easily configured. Helpful Video Tutorials, Installation Tutorial and FAQs for this plugin will make it more easy for you to setup this plugin on your site.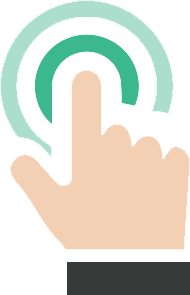 Lifetime Upgrades with 90 Days Free Support
Get free upgrades lifetime for this theme and free support for first 90 days of your purchase.