Unlimited & Customizable Dashboards
Custom Dashboard Plugin allow your users to create any number of Dashboards and can configure them according to the requirements.
These Dashboards are highly configurable and can be placed at any Page of your website including the Landing Page and other widgetized Pages also.
With these Dashboards site owner can easily redirect their users to the desired pages.
Fully Customizable & Manageable Dashboard:
Easy to manage Dashboards provide the site owners every possible setting which they want for the dashboards on your website.
They can create as many Dashboards as they want for their website.
Also they can create numbers of Sub-links and configure them as per the requirement.
With these Sub-Links in the Dashboard categories, site owners can give ease to their users in redirecting to the desired page without much efforts.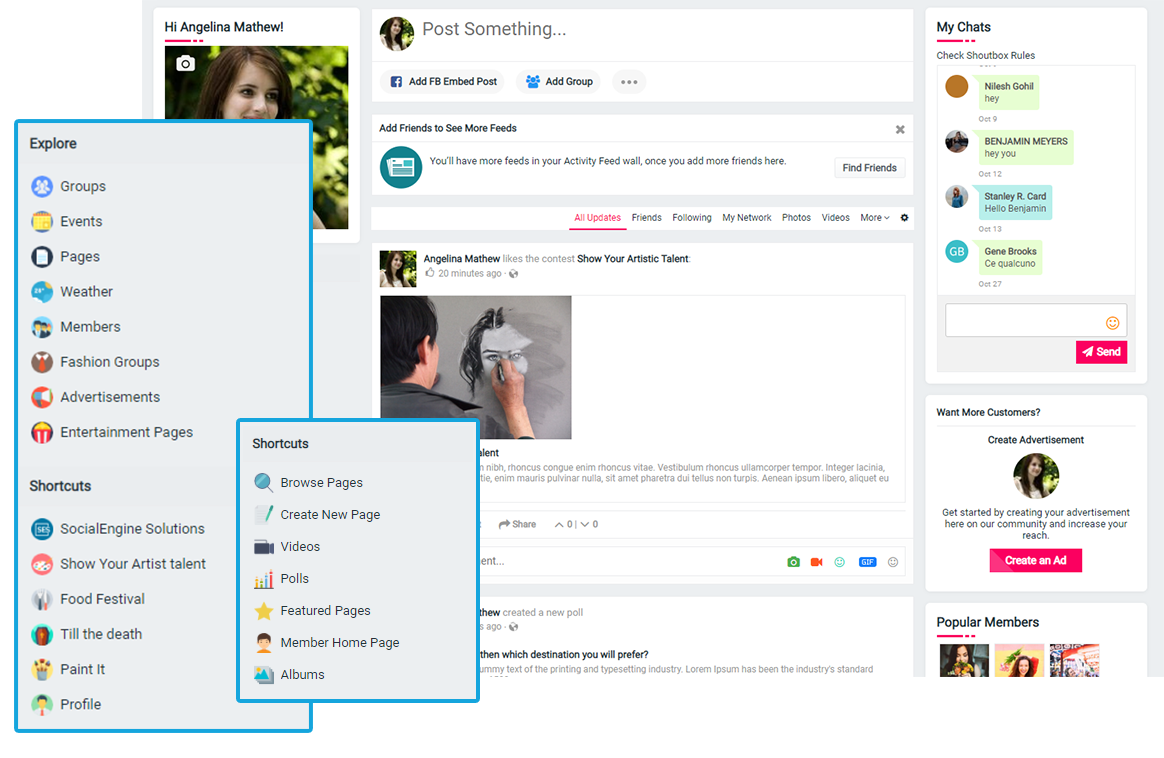 Dashboard Categories with Sub-Links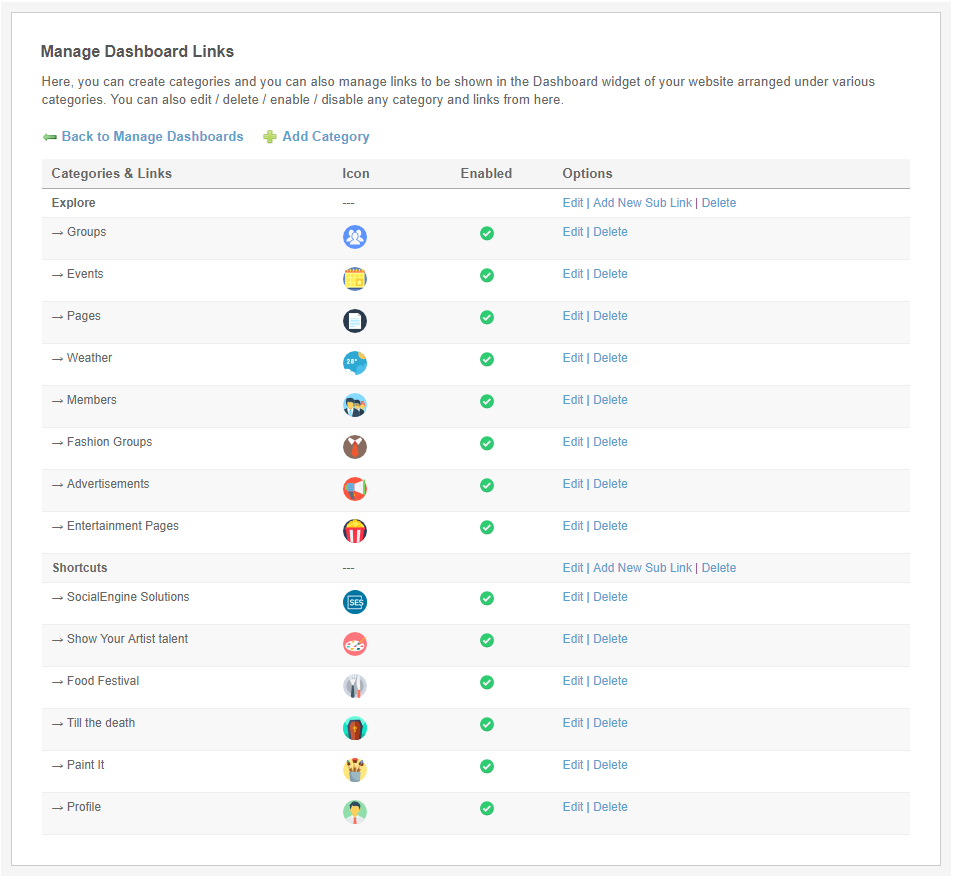 Various Categories can be created under the Dashboard with their Sub-Links.
These Sub-links consist of their Name, URL Link, Icon Type and the Privacy levels which they want to give for the dashboard.
Also you can display these categories in two ways:
Your users can create as many Categories as they want.
Sub – Links for Dashboard Categories with Image/Font Icon
In Dashboards the site owners are allowed to create numbers of Sub-Links that are also configurable.
Sub-links consists of following settings:

category name
URL for this link for non-logged in members
icon type: Image/Font
Member Level View Privacy
Alignments for Dashboard Display
Member Level View Privacy
Configurable Widget
For Custom Dashboard Plugin, we have only one widget with the help of which you can display Dashboards on your website. This widget is also configurable.
Widget: "Custom Dashboard Plugin – Dashboard Links"
This widget can be place at any Page of your choice and requirements. With this widget Site Owner can show its Dashboard at any Page of your Website.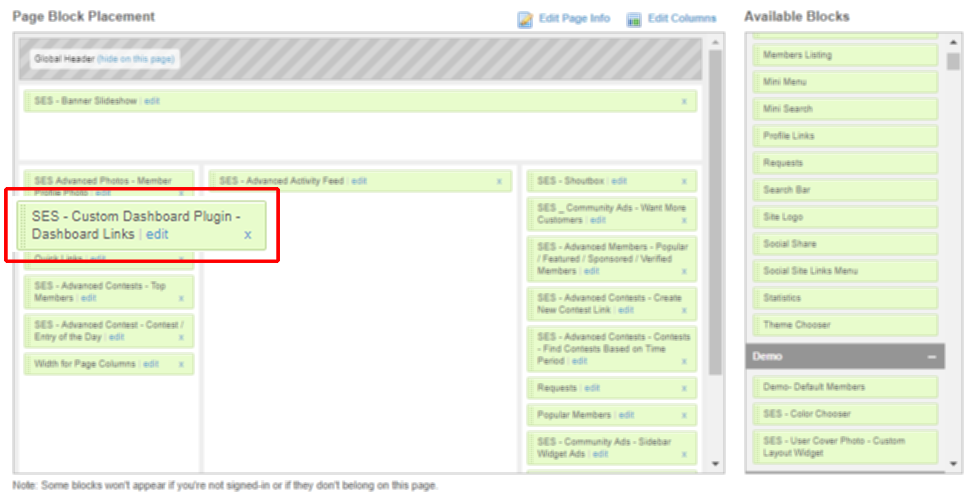 1 Click Install & Easy To Setup
This plugin can be easily installed with 1 click and can be easily configured. Helpful Video Tutorials, Installation Tutorial and FAQs for this plugin will make it more easy for you to setup and create Dashboards using this plugin on your site.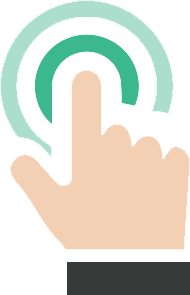 Lifetime Upgrades with 90 Days Free Support
Get free upgrades lifetime for this plugin and free support for first 90 days of your purchase.