Header is the first impression of your site. So it's important to create a good impression in first sight!!
An eye-catching header will encourage people to explore further on your website. It is a universal element that will be on every page and post of your site. It doesn't matter if your site is a blog, an online store, digital portfolio, or something else altogether – the header is extremely important. Using a header is a good idea because it can easily organize and help users customize their areas of a website.
We're really excited and glad to announce the release of our new "Advanced Header Plugin" that enable you to configure every possible aspect of your header which you want exclusively for your website. With this plugin you can easily customize Icons for Mini & Main Menu Items, Settings for Header such as Logo, Header Options, Menu Count, Background Image, Searching Options in Header, Mangeable Color Schemes, Font Family etc. which gives total new look to the header of your website.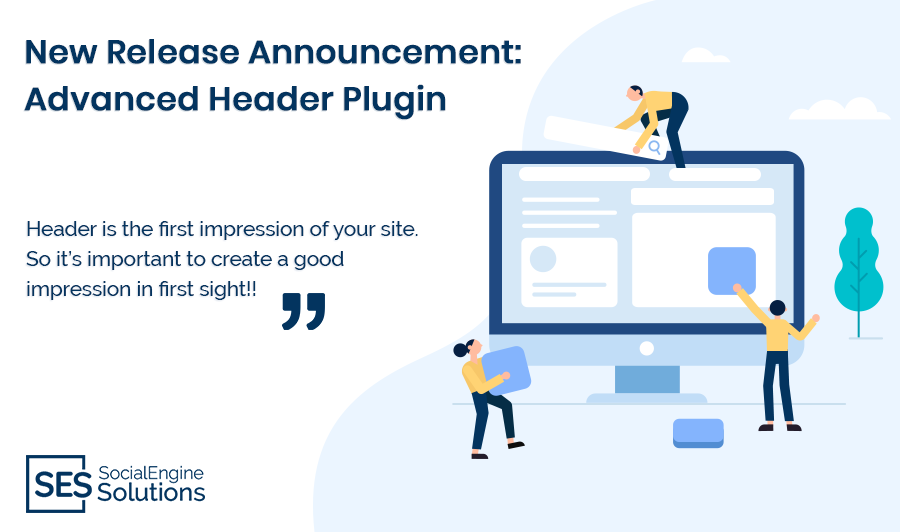 To stay tuned to our latest updates
Follow us on Twitter, Like us on Facebook, Subscribe our Newsletter
For urgent issues reach out to us at:
+91-9950682999 | vaibhav.sesolution