We are really excited to inform you all that SocialEngine has recently launched SocialEngine Unite Beta as a SaaS Product which is developed by merging SocialEngine PHP and SocialEngine Cloud. This is the new version exclusively for Cloud users only. It has been developed by using latest technology React.js and Node.js which comprises of many great features for the users of SE Cloud Version. To know more about SocialEngine Unite Beta Release, Click Here to refer SocialEngine's Official Blog Post.
React.js is the language which is developed and maintained by Facebook and will help you in increasing the speed of your website.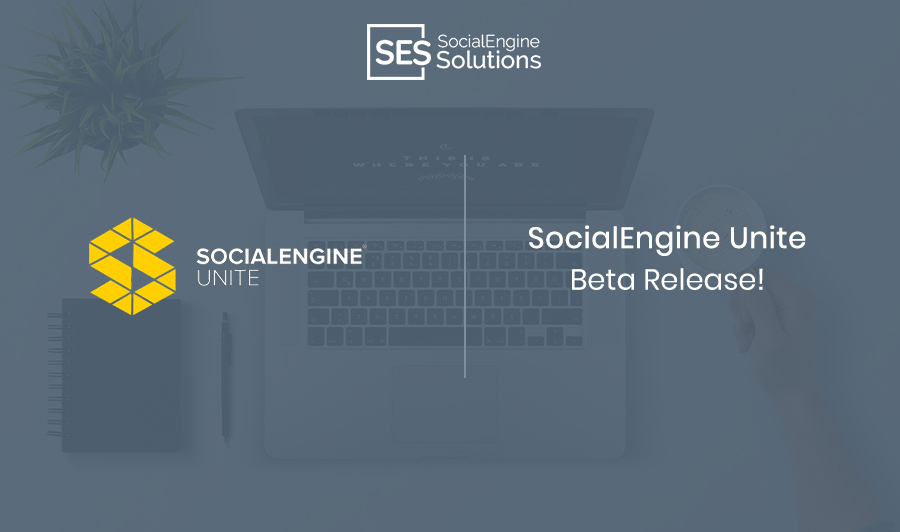 Since you all might know that this release is for SocialEngine Cloud only and being a SocialEngine PHP user, you might have some queries & questions regarding this update which we tried to cover in the below mentioned points:
If I am using SocialEngine PHP then do I need to do anything for my website?
No, you don't have need to do anything for your website as SocialEngine Unite is a SaaS Cloud hosted version which is meant for SocialEngine Cloud only. So, SE Unite has no impact on your SE PHP based website as of now.
Will SocialEngineSolutions continue working on SE PHP?
Yes, SocialEngineSolutions will continue working for SocialEngine PHP and keep providing you the best services from our end as we have provided you earlier.
Does SocialEngineSolutions have plans to upgrade all plugin in SE Unite?
Since we already have experienced staff in React.js and Node.js, we surely have plans to move forward and make all our plugins compatible to SE Unite. Once the Self Hosted version is available, we can provide the timelines and more information on path forward.
I need more information on this, how can I get it?
If you need any other information or have any other queries / doubts, please feel free to Contact Us.
Get an additional 20% Discount on our new Theme Builder & all certified SES Products (Plugins, Themes & Native Apps) which you can directly purchase from SocialEngine site till 28th February 2019.
Coupon Code: Feb_Ending_20
So Hurry Up! Offer valid for limited time period only.
So hurry up, grab the offer. If you have not purchased your SE license, then purchase it before SE Unite to get special credits.
To stay tuned to our latest updates
Follow us on Twitter, Like us on Facebook, Subscribe our Newsletter
For urgent issues reach out to us at:
+91-9950682999 | vaibhav.sesolution