Header is the first impression of your site. It is the first thing that your visitors see, so it's important to create a good impression. An eye-catching header will encourage people to explore further on your website. It is a universal element that will be on every page and post of your site. It doesn't matter if your site is a blog, an online store, digital portfolio, or something else altogether – the header is extremely important. Using a header is a good idea because it can easily organize and help users customize their areas of a website. There is one area of your website that is always there and customers the world-wide-web overall look in the same place to find out what a particular website has to offer. "The header". We look there when we first arrive to understand what type of site we are on, we look there when we have questions to see if contact info is available, we look there for help when we get confused about almost anything. Your header needs to answer your customers' basic questions immediately.
Advanced Header Plugin is the perfect solution for these. With this Plugin, you can configure every possible aspect of your header which you want for your website. You can easily customize Icons for Mini & Main Menu Items, Settings for Header such as Logo, Header Options, Menu Count, Background Image, Searching Options in Header, Mangeable Color Schemes, Font Family etc. which gives total new look to the header of your website.
Menus
Your site menu is where visitors find links to the important pages on your website. Having the right site menu bar design is critical – it affects traffic, conversions and user-friendliness. Everything important on your website is connected to the site menu bar. So with the help of Advanced Header plugin, you can configure Main Menus as well Mini Menu for your website.
Configurable Main Menu
For the Main menu of your header you can easily configure the following settings such as:
Add icons for the Main Navigation Menu Items. You can edit/delete those Icons as well.
Set Menu Count for the Main Menu and enable Sub Menu option in drop down also.
The Alignment for the Main Menu can also be configured as Left, Right or Center.
Also you can choose Background Image for User & Menu Items in Main Menu of your header. This settings will only work for the Pre Vertical Header(Template 15).
Also you can choose Effects for the Main Menu Panel as Overlay, Slider, Pusher for the Header Design 15.

Configurable Mini Menu
For the Mini Menu of the Header at your website, you can configure the following settings like:
Add Icons for the Mini Navigation Menu Items such as Notifications Icons, Normal Icon, Mouse Over Icon, Messages Icons, Normal Icon, Mouse Over Icon, Friend Requests Icons, Normal Icon, Mouse Over Icon with the transparent effect as choice in the internal settings for the header Design15.
You can choose member Avatar Shape in Mini Menu.

15 Attractive Header Designs
Advanced Header Plugin is a highly configurable plugin which will help you to configure every element of your Header. It comes up with the 15 Attractive Pre Configured Header Designs which will surely change the look of your website. With this Plugin, you can choose header from the available 15 default design templates. You can configure various settings for the Header , Main and Mini navigation menus of your website. Also you have the option to place the Main Navigation menu vertically or horizontally with these designs.
Typically, you can configure following settings for almost all the Header Designs on your website:
15 Pre configured Color Schemes
One click and choose theme color from the available 15 default color schemes or make new one.
Design a new theme just by configuring these settings.You can create as many new headers you want, edit them and remove them.You can create as many new header as you want, edit them and remove theme.The colors of all elements can be changed.
Header Background Color
Header Text Color
Menu Logo Font Color
Main Menu Background Color
Main Menu Link Color
Main Menu Link Hover Color
Sub-Menu Background Color
Sub-Menu Link Color
Sub-Menu Link Hover Background Color
Sub-Menu Link Hover Color
Mini Menu Link Color
Mini Menu Icon Background Color
Mini Menu Active Icon Background Color
Menu Link Hover Color
Mini Menu Icon Color
Mini Menu Icon Active Color
Header Searchbox Background Color
Header Searchbox Text Color
Searchbox Border Color
Search Button Background Color
Search Button Text Color
Fixed Header font Color
Fixed Header Search Button Background Color
Fixed Header Search Button Text Color
Login Popup Header Background Color
Login Popup Header Font Color
Login Popup Background Color
Login Popup Background Color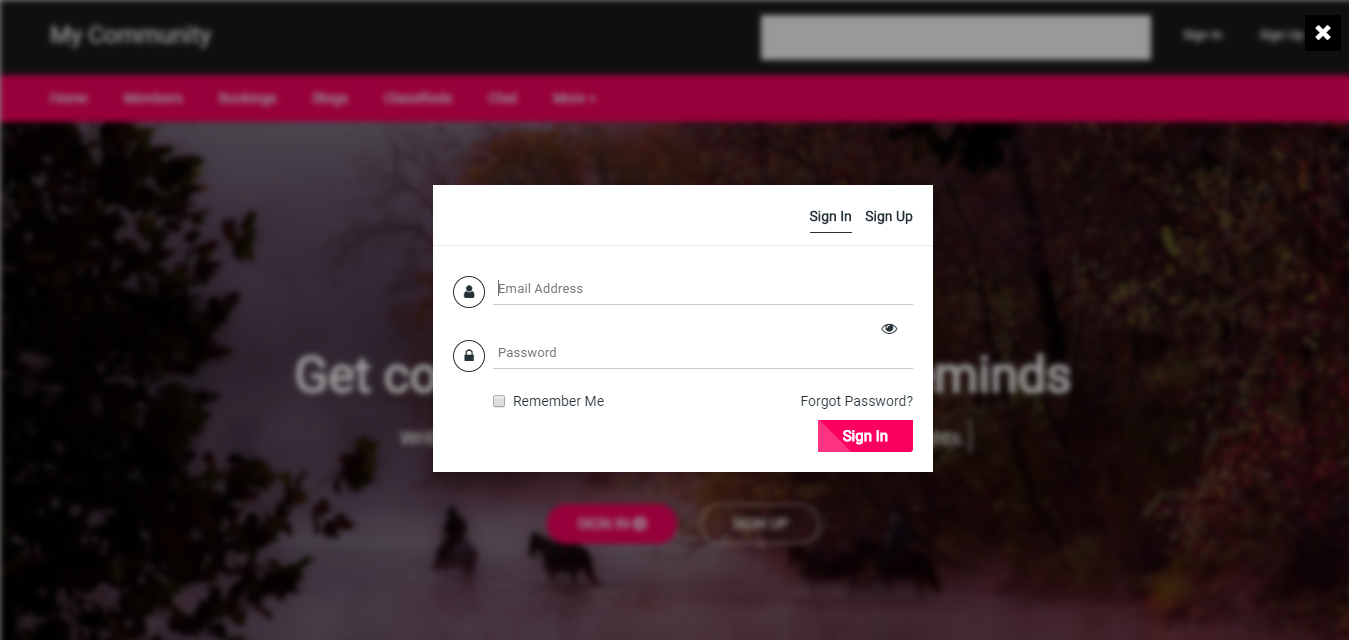 Quick Login & Signup
You have the option to select if you want to enable popup for Sign In and Sign Up.
You can select the login popup to be displayed automatically when non-logged in users visit the website.
You can select the number of days after which login popup will be visible to non-logged in users once closed.
Users can also close the sign in and sign up popup. Logo & Background Image can be uploaded for the sign in and signup popup.
Easy to Configure Logo
With the help of this Plugin, You can configure various settings for the Logo of Header such as:
You can upload Logo Image for header as well as fixed header.
Set Height for the Logo.
You can even set margin top of the Logo.
Upload Logo option for Sign In & Sign Up Popups are also available.

Manageable Module for Search
This section lists all the modules / plugins which are compatible for AJAX based search via this theme.
You can enable / disable any module and add / remove icon for them.
Title & Icon for each module can also be configured from " Manage Module for Search" section of this Plugin.

Header Options for Logged In/Non-Logged In Members
With the help of this plugin, you can choose various options to be available in header to the logged in/non-logged in members on your website.
From the Admin Panel of this plugin under "Manage Header" section, you can choose Search Bar, Mini Menu Items, Main Menu Items, Website Logo, Ads(Design Specific), Extra Links in Mini Menu (Design Specific).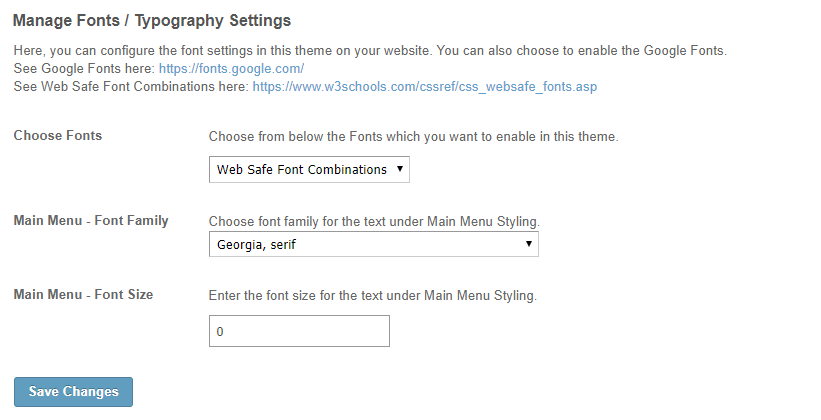 Configurable Fonts
This Plugin comes with a choice of Multiple Fonts from Google Fonts and Web Safe Fonts which are included in this plugin.
With this feature you can make Header at your website look more stylish and attractive with the varieties in the Fonts.
You can also modify these fonts as per your requirement.
Not only Font type but also the font size can vary for the header of your website.
Widgets
For Advanced Header Plugin, we have two Widgets with the help of which you can place header on different pages of your website and do the configurations related to them. Both the widgets are highly configurable.
These widget displays the header as created by you from the admin panel of this plugin. Edit the widget to configure various setting and choose the header to be displayed in this widget.
Advanced Header
You can choose the Header Design
You have option to enable/disable Global Header
Custom Navigation Menu
You can choose the Background Image.
You can set Title text alignment.
You can enter the height.
Robust Admin Panel
This plugin has a very powerful admin panel which provides settings to enable / disable for almost all the options. We have provided a rich set of settings. Writing about admin panel would be too short for this plugin, so we have created Screenshots of all the sections in admin panel.
Below are the settings which you can configure from the Admin Panel:
Global Settings: From this section, you can configure various settings such as Member Avatar Shape in Mini Menu, Enable SignIn/SignUp Popups, Popup Visibility duration, Logo for Signin/Signup Popup etc. for the Header of your website.
Manage Header: From this section, you can configure various settings for the 15 Pre Configured Header Designs and can also manage various settings for search in Header, Main Menu & Mini Menu of your Header.
Color Schemes: If you want to configure Color Schemes for the various aspects of the Header at your site then you can use this section. You can choose any color scheme from the 15 pre configured color schemes or can create new one also.
Manage Fonts: For the Font of the header, you can choose Font Size and Font Family of your choice.
100% Responsive
The plugin is 100% responsive. Automatically adapts to any devices (Mobile phone, tablet and desktop). You can take full control of the color scheme and designing of slides with our powerful yet easy-to-use admin panel of this plugin from setting to styling.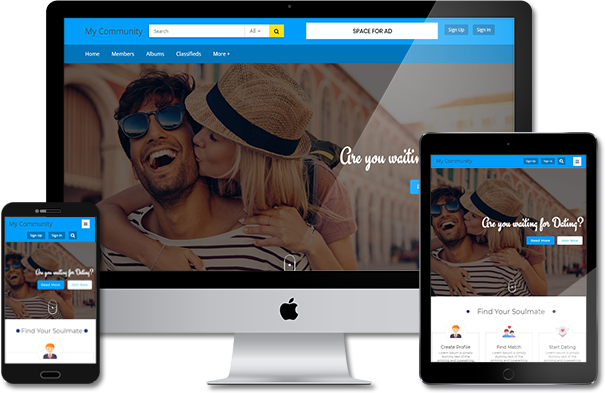 1 Click Install & Easy To Setup
This plugin can be easily installed with 1 click and can be easily configured. Helpful Video Tutorials, Installation Tutorial and FAQs for this plugin will make it more easy for you to setup and allow your users to send birthday wishes to their friends very easily.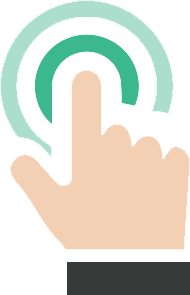 90 Days Free Support
Get free upgrades lifetime for this plugin and free support for first 90 days of your purchase.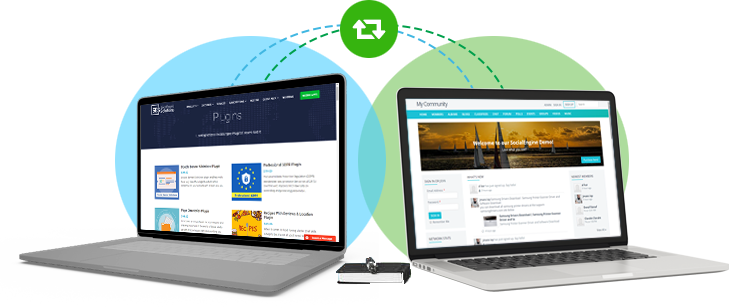 Only logged in customers who have purchased this product may leave a review.