In Today's world, everyone is connected to each other in various ways and one of the most commonly used way is using Mobile Applications. Users can make efficient use of these applications as it provides a wide range of thinking, helps in changing the mindset of users and also their living styles. These applications have made it easier for the users to get any information easily. So, we are also moving in the same direction by upgrading our Native Android App on a timely basis to give our users new things and experiences.
We all know that technology is improving rapidly, so timely upgradation and introducing new features of mobile apps makes it run uniformly besides letting you stay abeam. We have contrived our Native Android Mobile App to make it more user friendly and run more smoothly.
With rich features, we have recently integrated our one of the Plugin in Android App which will bring a lot of new experiences and enhancements in it.
Let's have a look over the new upgrade done in our Android app:
Multiple Currencies Plugin is now integrated in the Android Mobile App also with its various enticing features which will be very useful for your users to change the currency according to their requirements in the various Integrated Plugins.
Here are some features of Multiple Currencies Plugin which are listed below, have a look over them:
Users can change the currency from the Member Home Page as the Currency converter option is there in the Header.
Users can change the currencies to Canadian Dollar, Euro, Hungarian Forint, Mexican Peso, Singapore Dollar and many more….
Here is the list of plugins integrated with the Multiple Currencies: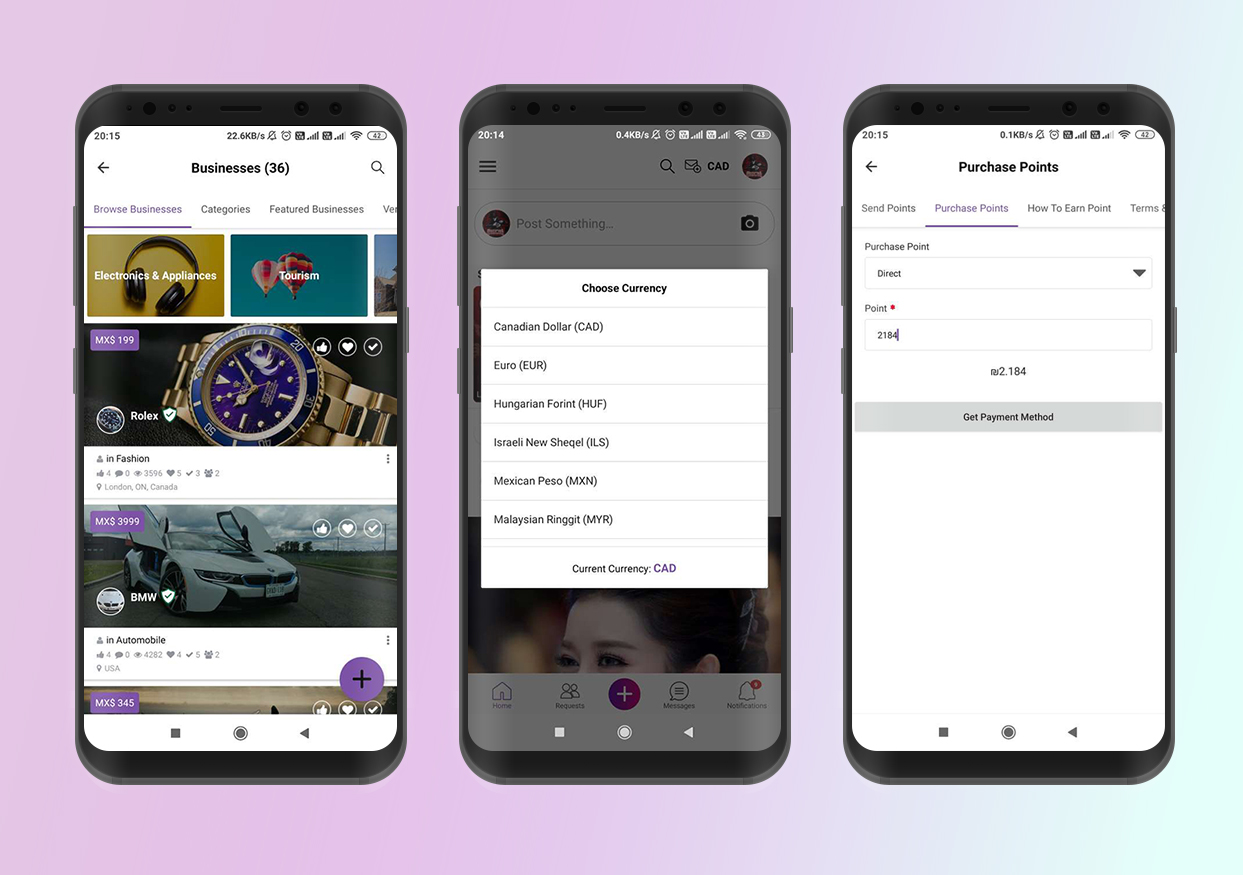 Here is the video of the Multiple Currencies Plugin integration in Android Mobile App
To stay tuned to our latest updates
Follow us on Twitter, Like us on Facebook, Subscribe our Newsletter
For urgent issues reach out to us at:
+91-9950682999 | vaibhav.sesolution