If you go on any Ecommerce or product / listing based website & find some different currency other than your local currency, than you might feel annoyed about the currency conversion & the chances of losing potential buyers & customers may increase on any website due to this bad impact. May be you are searching for such type of software/tool that can solve the purpose of your website.
Multiple Currencies – Exchange & Switcher Plugin allows your site visitors to change / switch currency for products, sign-up subscriptions, event tickets, listing types, subscription packages, and other items according to the currencies enabled by the site owner from admin panel on your SocialEngine based website. Users can change currencies as per their need from the drop down in site header. Also Default currency for one time can be enabled by the site owner & currency rates can be set for the enabled currencies accordingly. So In general, this plugin is an ideal solution by which your site users can easily switch between currencies.
Multiple Currencies supported with this Plugin
Australian Dollar
AUD
Brazilian Real
BRL
Canadian Dollar
CAD
Swiss Franc
CHF
Czech Republic Koruna
CZK
Danish Krone
DKK
Euro
EUR
British Pound Sterling
GBP
Hong Kong Dollar
HKD
Israeli New Sheqel
ILS
Japanese Yen
JPY
Mexican Peso
MXN
Norwegian Krone
DKK
New Zealand Dollar
EUR
Philippine Peso
PHP
Polish Zloty
PLN
Russian Ruble
RUB
Swedish Krona
SEK
Singapore Dollar
SGD
Thai Baht
THB
Turkish Lira
TRY
New Taiwan Dollar
TWD
US Dollar
USD
Key Features of Multiple Currencies – Exchange & Switcher Plugin
Well Supported SE Currency

SE multiple currencies of different countries are well supported with this plugin as users can easily choose the desired currency in which they want to see prices.

Set Default Currency

By default, USD currency is enabled in this plugin for your website. Default currency is only for one time & if you want to choose other default currency, then contact our support team.

Enable/Disable Currency

Site admin have the right to enable/disable any of the currency among the existing currencies from the admin panel. Enabled currencies will get displayed in the dropdown at header to users whenever they want to switch from one currency to another.

Currency Switcher in Header

For providing to users, currency switcher is provided in the site header in which all the enabled currencies will get listed in the dropdown.

Update Currency Values

Site Admin can update currency values from the admin panel to check the currency rates by manually entering the currency rates using formula or by clicking on "Update Currency Rates".

Edit Currency Rate

Currency rate can be edited separately for each enabled currency from the admin panel as per the need.
Plugins Integrated with Multiple Currencies
SocialEngine's Core Subscription Plans for users
1 Click Install & Easy To Setup
This plugin can be easily installed with 1 click and can be easily configured. Helpful Video Tutorials, Installation Tutorial and FAQs for this theme will make it more easy for you to setup and use this theme on your site.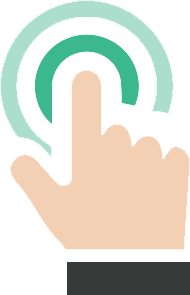 Lifetime Upgrades & 90 Days Free Support
Get free upgrades lifetime for this plugin and free support for first 90 days of your purchase.