What is LMS? What is Its Need?
These days Online courses have become a popular way for people to become advanced in life and enhance their careers without spending too much money. They can easily access these courses online & LMS (Learning Management System) proved to be a great business tool for one that has been embraced by enterprises and organizations big and small.
Learning
Because you use it to deliver education courses or training programs.
Management
Because it helps you organize these Classrooms, courses (create them, change them, assign them to students, grade them, take tests etc).
System
Last but not least, is just a fancy word that translates to "software" that controls all this management.
Courses – Learning Management System Plugin helps you to create unlimited Classrooms & Courses (free / paid) in them. You can create as many lectures (Document based & Video Tutorials) as you want in the courses. Interested candidates can also give tests for the Particular courses & will get notified when successfully get qualified (pass) the test or when get fail. It simply helps you to create, manage, deliver eLearning courses which users can sell / buy using secure payment gateways PayPal & Stripe.
Unlimited Classrooms

Create as many classrooms as you can & add courses in them as per your choice. Classroom owner can also manage reports & orders for the courses.

Unlimited Courses

Courses can have lectures (free / paid) which can be either documents or video tutorials. Tests can also be created in the courses for the candidates which they can give as per their choice and will get qualified on the basis of pass criteria mentioned in the tests.

Unlimited Lectures & Tests

As many lectures can be created by the course owners which users can access in the course/courses they have purchased. 4 types of questions can be created in the tests and marks can also be mentioned on per question basis.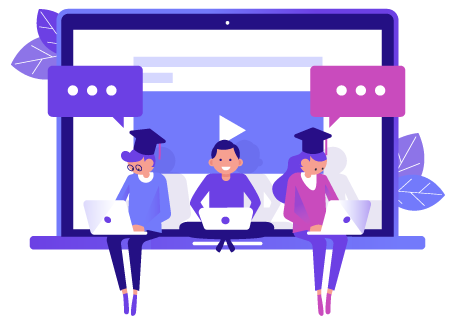 What all Classrooms have?
Classrooms created with this plugin offers you:
4 Attractive Profile Design Views
Shareable Classrooms
Categories
Classroom Roles
Easy to Create & Manage via Dashboard
Different Privacies for Classrooms
Manageable Courses Orders
Reviews & Ratings
What all you have in Courses?
Its very easy to create online courses with this plugin which offers you following awesome features:
Free / Paid Courses with Discounts
Courses Availability – Start & End Date
Easy to Manage courses via Dashboard
Manage Taxes, Orders
Secure Payment Gateways – PayPal & Stripe
Unlimited Lectures & Tests
Categories
Reviews & Ratings
Custom Offers on Courses
Add to Whishlist
Add to compare
What Lectures consists of ?
Courses consists of Lectures & you can create as many as you want. Lectures offers you:
Create Lecture via HTML Text Editor.
Upload Video Tutorial via External Link.
Make Lecture as Preview.
Easy to Create Tests
You can create as many tests from the dashboard of the Courses as you want. You can configure the following aspects for the tests & it provides you with the following features:
Title, Description, Photo.
Success message on qualifying the test.
Failure Message on disqualifying the test.
Time limit for the test.
Get notifications for Pass / Fail.
Create unlimited questions in tests.
Add Answers from the Dashboard.
Result page for the tests.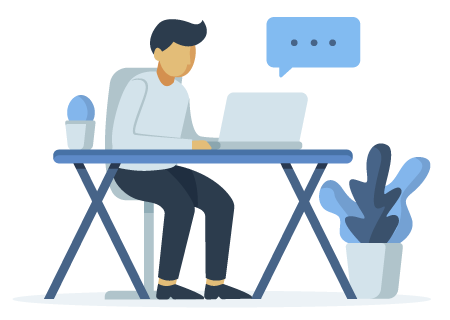 What is LMS? What is Its Need?
Launch your online Classrooms with 4 amazing design views.

Create tremendous Courses to opt, sell & buy via secure payment gateways.

Create Lectures & Tests to make your users learn more specifically.

Give tests as per your interests & get qualified with the course certification.
Not Just This! Our Courses – Learning Management System Plugin has more to offer!
Highly Customizable Classrooms Dashboard

Highly Customizable Courses Dashboard

4 Attractive Classroom Profile Design View

Shareable Classrooms

Buy / Sell Courses with Custom Offers

Classroom Roles

Price & Discounts for Courses

Linked Courses & Courses Availability

Favourite, Follow, Like, Report

Manageable Course Orders

Secure Payment Gateways – PayPal, Stripe

Taxes & Account Management

Add courses to Whishlist

Member Level Settings for Classrooms & Courses

Categories for Classrooms & Courses

Unlimited Lectures (Document / Video)

Unlimited tests in Courses

Create Unlimited Questions – 4 types

Add to Compare

Reviews & Ratings

Tests Result Page

100+ Highly Configurable Widgets

Easy to Install, 100% Fully Responsive & RTL Supported

90 days free support from SocialNetworking.Solutions
Powerful & Robust Admin Panel
With the awesome features & easy to use functionalities of this plugin, we would like to offer you all the control of this plugin from the single place – Admin Panel from where you can configure & customize every possible setting.
Easy Management

With robust admin panel of this plugin, you can easily manage various settings for Classrooms, Courses & Lectures.

Configurable Creation Settings

You can enable/disable various setting from the admin panel which your site users will get at the time of classroom / courses creation.

28+ Widgetized Pages

This plugin provides you 28+ easy to customize Widgetized pages which you can set as per your choice & need form the layout editor in admin panel.

Member Level Settings

Based on the different member levels, you can provide various privileges to certain member level or can also restrict some form them.
1 Click Install & Easy To Setup
This plugin can be easily installed with 1 click and can be easily configured. Helpful Video Tutorials, Installation Tutorial and FAQs for this plugin will make it easier for you to setup and create Ads using this plugin on your site.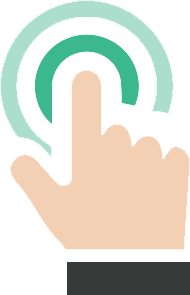 Lifetime Upgrades & 90 Days Free Support
Get free upgrades lifetime for this plugin and free support for first 90 days of your purchase.