Build social networking website
for your business in minutes.
Use the Powerful admin panel of this theme to get started with your own content.
Any Type of Social Network
Business Advisory
Consulting
Trading / Traders
Lawyer / Law Firm
Job Portals
Medical & Doctors Website
Investment agency
Corporate
Real Estate
Gym
Finance
Educational Organizations
Many More..
Key Features of"The Company & Business – Responsive Multi-Purpose Theme"
Get this theme and give your website a complete new look and display the informations as per your sites idea and concept.
2 Pre-built Attractive Landing pages
This theme comes with a choice of 2 pre-built Landing pages which will enhance your website and will give a complete new look to it. All the items displayed on Landing page can be very easily configured from the admin panel of this theme.
Responsive Design & Layout
This theme is 100% responsive which automatically adapts the screen size of any device like Mobile Phones, tablets and desktops.
Enable / disable Responsive Layout from Admin Panel of this theme.
Both the Landing Pages are also 100% responsive.

Inclusions of Landing Page Design 1:
Smooth and Attractive Slideshow.
Illustrative Testimonials Slideshow
Clients
Highlighted Features
Rolling Statistics with Background Image
Introduction Video & Features
Team
Module Support

Inclusions of Landing Page Design 2:
Smooth and Attractive Slideshow.
Illustrative Testimonials Slideshow
Highlighted Features
Team
Module Support
Photo Gallery
Contact us


Uniquely Designed Header
Fixed / Floating Header: Header can be chosen fixed on the top of the screen or floats when users scroll down your site's page to enable them to easily access important links of your website.
Image Icons or Font Icons for each menu item can be easily uploaded from the Admin Panel of this plugin.
More drop-down to enable you to set the limit of menu items to be appear in this navigation menu.
Header Options can be configured for Non-Logged or Logged in members individually.- Main Menu, Mini Menu,Global Search, Site Logo and Extra Links in Mini Menu can be enabled / disabled.
Extra Links in the Header which can be used for giving Phone Number, Skype Is, Whatsapp number, Toll Free number, URL of Facebook, Twitter, Pinterest, Google+, Linkedin, Tumblr, etc social site page links.
Quick Login & Signup popup: Login popup is visible only to site visitors to encourage them to quickly and easily login / signup on your SocialEngine based website. Users can also login through their existing accounts on Facebook and Twitter or as configured by you from Admin Panel.
Users can now choose to View Passwords in the Login and Signup forms
Admin can choose to Auto-open the login popup.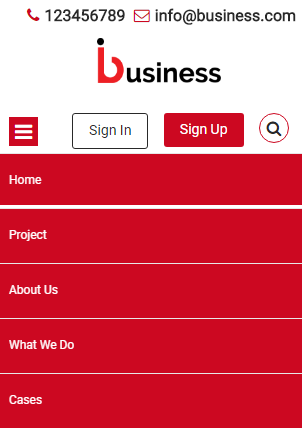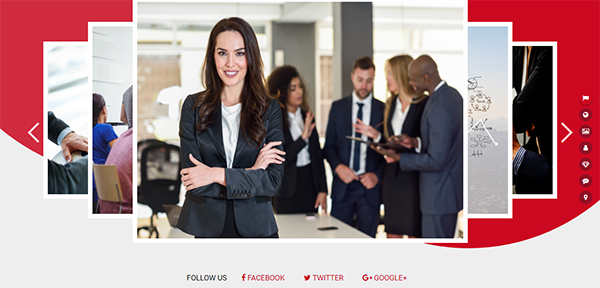 Smooth and Attractive Slideshow
It displays Slides, Title, Description and a View More button very attractively. The button can have a custom URL too
It has a perfect slider which offers you various settings like:
Heading
Description
View More Button
It even offers external links to be added from admin panel with font icons for them.
You can also add and manage any number of Slides on your website.You can create, edit and delete slides.
Rolling Statistics with Background Image
It provide you the ability to select any value for Statistics and displays the statistics of your website on various criterias configured by you attractively by rolling the numbers when users scroll down the Landing Page.
You may choose the Right Side Icon text and select Background image as per your requirement.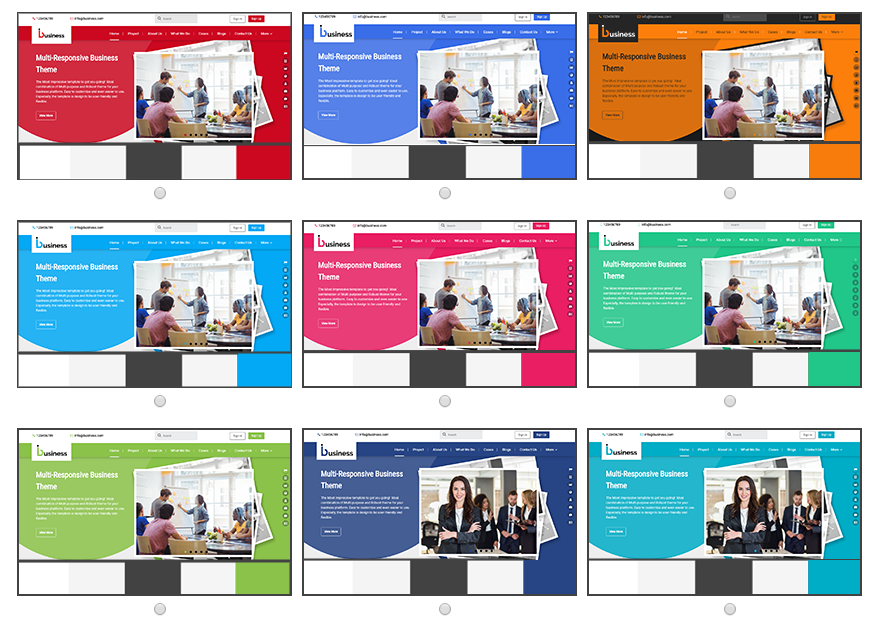 9 Pre configured Color Schemes
One click and choose theme color from the available 9 default color schemes or make new one.
Design a new theme just by configuring these settings:
Header Styling Settings
Footer Styling Settings
Body Styling Settings
You can create as many new themes you want, edit them and remove them.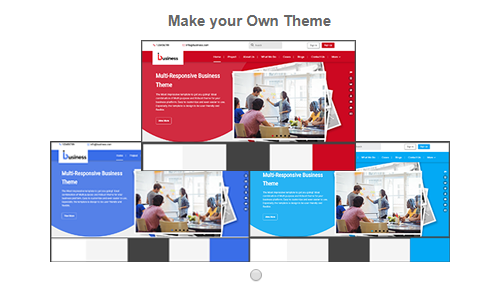 Auto-Complete Global Search
Advanced auto-complete Global search with AJAX based searching that enables quick searching for various modules installed on your website.
All the modules can be easily enabled / disabled from the admin panel of this plugin.
Illustrative Testimonials Slideshow
It displays all the testimonials in auto-play slideshow. This will give a great impact to your users when they will view whatother people are saying about your company, business or social network. This page lists all the Testimonials created by you.Here, you can also add and manage any number of Testimonials on your website. The settings that you can modify are:
Name
Designation
Description
Client photo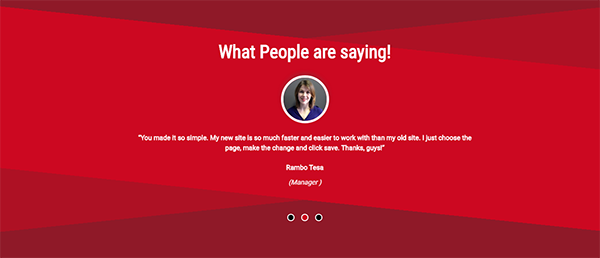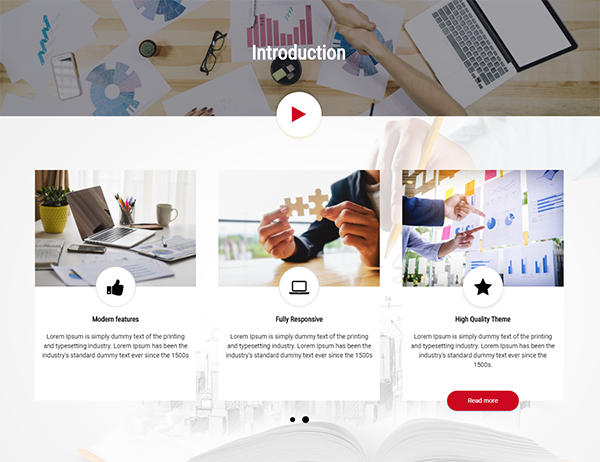 Introduction(Videos and feature)
Display video for the About Us section and admin configurable Features. Features are attractively displayed in grid view with a read more button when users mouseover on the grids.
It offers you 2-in-1 option to display Videos and Features.
You have a option to Enable it or not.
Video
Video can be added to this section which can be used to display introduction, about us or anything related to your website. Settings that can be modified are:
Heading
Background image
YouTube Video URL
Features
Features can be added here. It enables you to customise:
Title
Description
Font Icon
Photo
Read More
Button Text and Link
Background Images
Clients & Portfolios
Clients are highlighted in a separate section with their own logo and a link to their website. This section can also be used to highlight your portfolio or association with other businesses.Clients page in admin panel lists all the Clients created by you. Here, you can also add and manage any number of Clients on your website.Settings you can configure are:
Client name
Client link
Client photo
Background image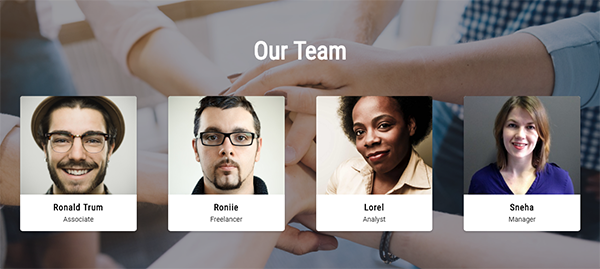 Smartly Designed Team Feature
This theme displays team members added by you very nicely and attractively.
You can add team members easily from the admin panel of the theme. You have the option to manage these settings:
Name
Designation
Quote
Description
Phone
Photo
Email
Address
Facebook URL
Twitter URL
LinkedIn URL
Google Plus URL
Heading
Background image
Highlighted Features
Highlighted Feature section enables you to highlight anything from your team, sponsors, developers, collaborators, etc for your company or social network.
It can be used to highlight features, joining benefits of your company or social network, etc.
From the admin panel you can view list of all the Features created by you. You can also add and manage any number of Featureson your website.You have the option to manage these settings:
Name
Description
Photo
Heading
Background image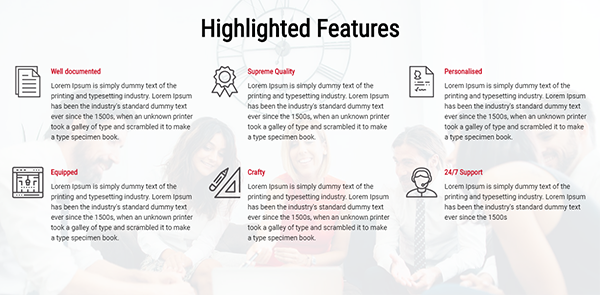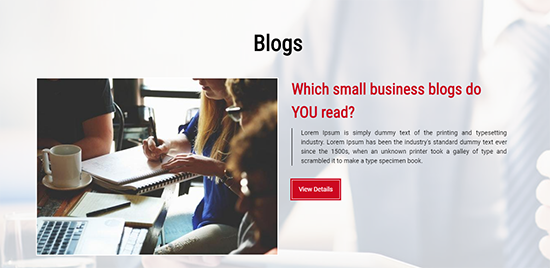 Module Support on Landing Page
Module Support on Landing Page enables you to showcase content from your website from other modules so that your audience gets the idea of what all features and content your site has. This also helps to give them a clear idea of your site and work.
Google Map & Contact Us Details
Nicely displays the location in Google Map, your contact details and address.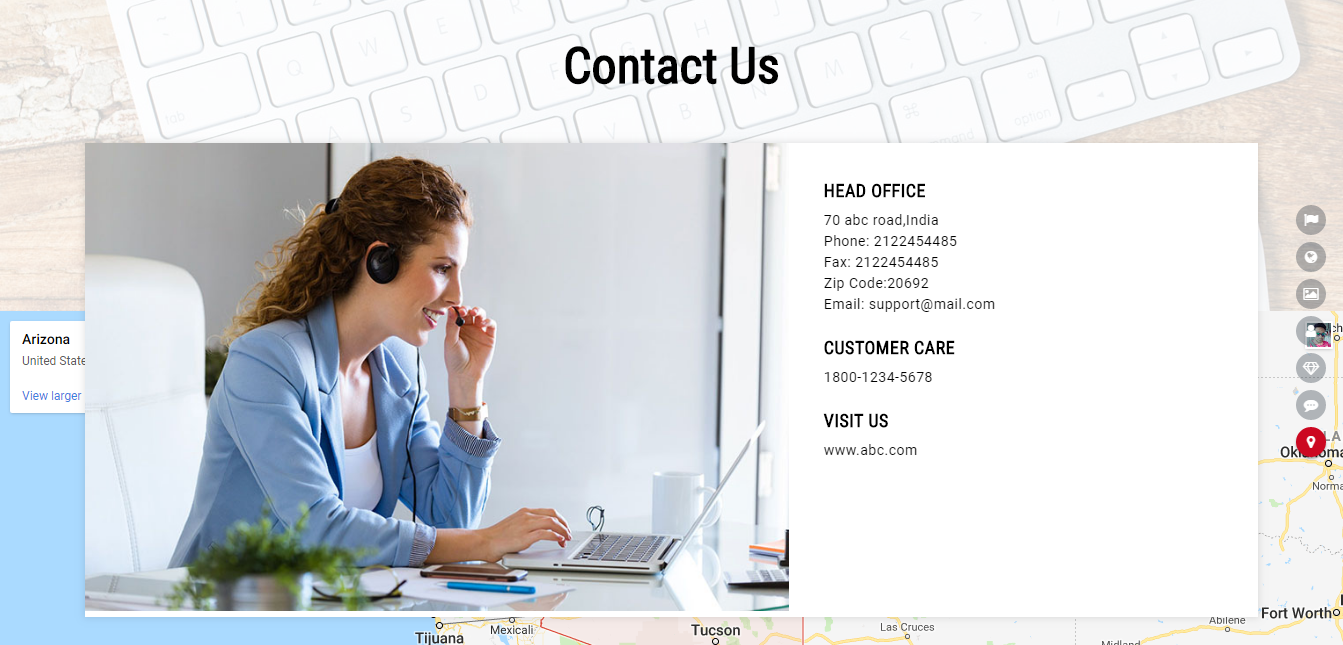 Attractive Photo Gallery
It shows albums created on your website. This will work with SocialEngine's Core Photo Album plugin and other 3rd party plugins that follow SE standards and use same database tables.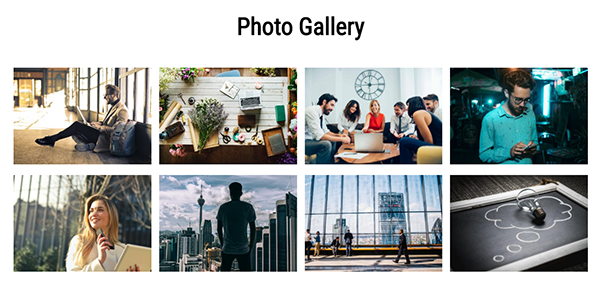 Other Features & Benefits of Purchasing Theme from Us
90 Days Free Support
No Modifications is done in SocialEngine's core script
Best coding practices and techniques used for CSS, HTML and theme styling.
Developed by following all SE standards.
Compatible with SocialEngine Core, all its plugins and all 3rd party plugins.
Tested with all modern browsers (Chrome, Safari, Opera, Firefox).
One-Time Free Theme Installation & Color Change on request. File a support ticket if you need this service.
Detailed illustrated Step-by-Step Installation Tutorial & Video Tutorial for easy installation and configuration of this theme.
Easy and 1 click download.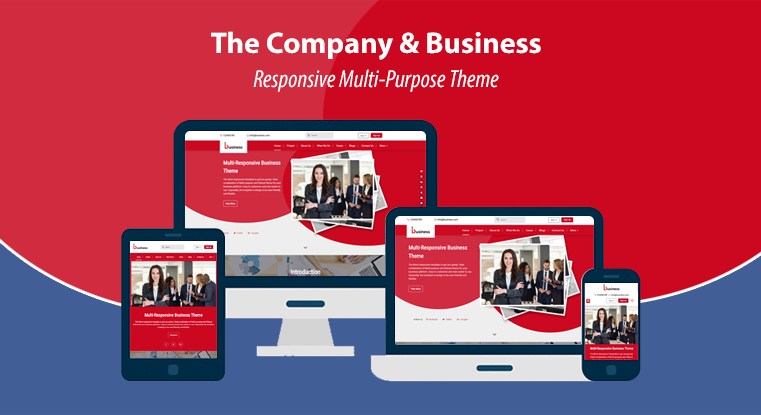 Admin Panel
This theme has a very powerful admin panel which provides settings to enable / disable for almost all the options. We have provided a rich set of settings. Writing about admin panel would be too short for this theme, so we have created Screenshots of all the sections in admin panel.
Settings you can configure from admin panel are: