In this fast growing world, online monetization is highly used as everyone wants to get the things to be done instantly. But also when we talk about online monetization, the first thing that comes to mind is that it should be Secure. So, Payment Gateways is the answer to your every question which arises when it comes to Online Monetization. These are very secure and always gives satisfactory results. For the Ecommerce Websites, Payment Gateways plays an important. Users know that these are secure, easy-to-use that's why they use them for completing their orders & payments on your website.
Like PayPal and Stripe Payment Gateway Plugins, we have recently integrated our various plugins with Paytm Payment Gateway which is very effective and flexible tools for making the transactions for the Subscription Services, creating Business, an on-demand Stores, Groups and many more…
Various Features of Paytm Payment Gateway Plugin
Users can save their credit / debit card details for future purchases via Paytm.
Paytm allows your SocialEngine websites to smoothly accept payments.
You will always be notified through a Mail from Paytm whenever your Subscription Plans will about to expire.
Paytm supports payments via international debit & credit cards like: Visa, MasterCard, American Express & Diners can be accepted via Paytm.
Paytm has a powerful Dashboard which has the ability to analyze all transactions, issue refunds and much more…

Plugins Integrated with Paytm Payment Gateway

SocialEngine's Core Subscription Plans for users
1 Click Install & Easy To Setup
This plugin can be easily installed with 1 click and can be easily configured. Helpful Video Tutorials, Installation Tutorial and FAQs for this plugin will make it easier for you to setup and create Ads using this plugin on your site.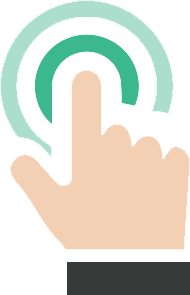 Lifetime Upgrades & 90 Days Free Support
Get free upgrades lifetime for this plugin and free support for first 90 days of your purchase.