Video Importer & Search Extension gives functionality to import videos directly on your SocialEngine Community. This Extension save your time by automatically importing videos from admin panel of this extension.
Now, you can easily search YouTube Video on your SocialEngine Community website without redirecting YouTube website. You can search videos by using any keyword using search box and see preview of videos with Video Title.
This basic, simple and powerful tool will help your user to search videos without redirect to YouTube and Post Video on your SocialEngine Community.
Note: This extension is dependent on Advanced Videos & Channels Plugin.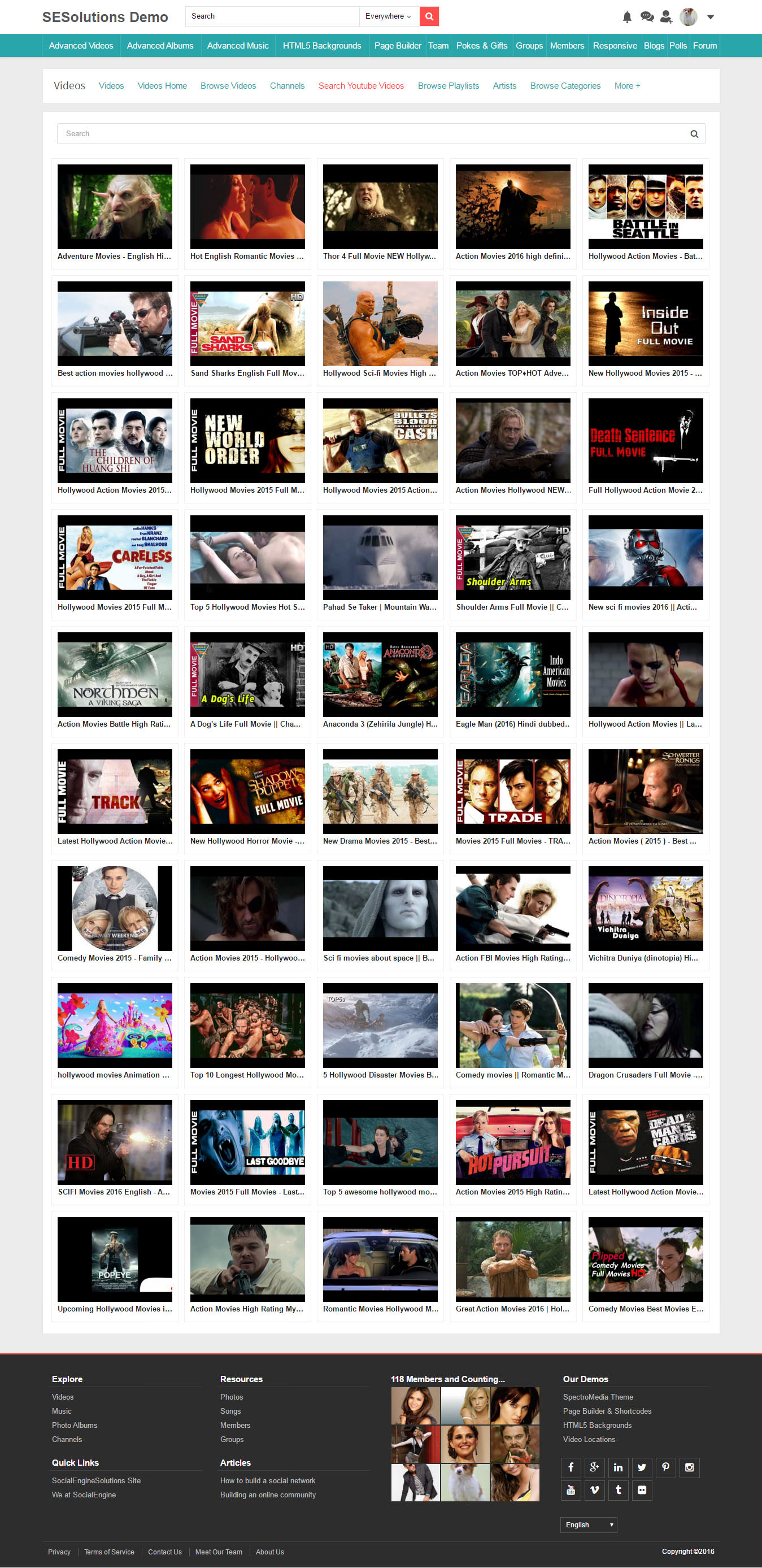 Key features
User can easily search any YouTube Video by using Search Box by using any Keywords.
Siteadmin can easily Enable / Disable YouTube safesearch from admin panel.
User can easily add any video by clicking on Add Video button on right Side of video thumbnail when user mouseover on video thumbnail.
Members can watch video in Popup.
Siteadmin can define default text for search.
Siteadmin can define Number of Videos Show on per page.
Siteadmin can import video from "Import" Tab by clicking on "Start Import" link [Note: These website are Adult website].