As we all know that the worst time of our life "THE PANDEMIC" is going on & we all are facing various kinds of economic & social challenges. These problems also affect our business with huge losses. In such harsh times, everyone is in search of discounts that can help them to set up their website with the pocket friendly prices. So for supporting you all in this situation, we have come up with a Flat 30% Discount on All SNS Products including Plugins, Themes, Mobile Apps, Packages & Bulk deals till 23rd May, 2021.
So don't miss this golden opportunity to grab anything & almost everything you want for building your website at highly discounted prices!
Coupon Code: All-products-30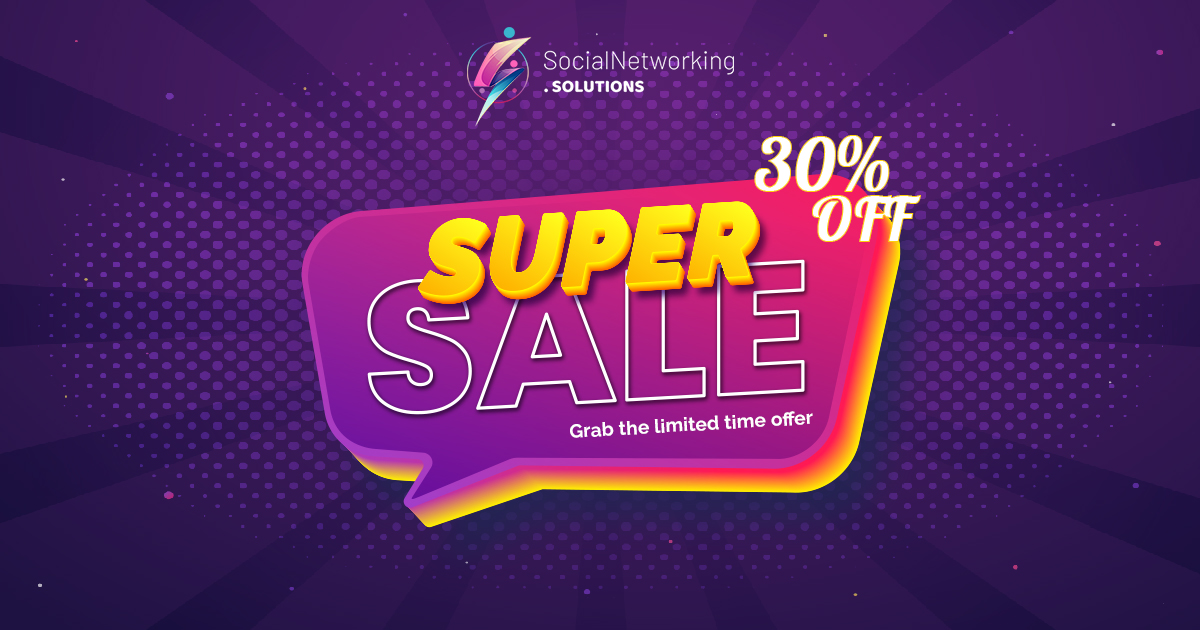 ** Offer Validity: 23rd May, 2021 **
Hurry Up! What are you waiting for??
GRAB THE LIMITED TIME OFFER NOW
GET CONNECTED WITH US !!!
To boost up the relationship between Experts & Clients, SocialEngine has introduced a new section within their community. So, to stay updated with our New releases, Upgrades & Exciting Offers, please join our SocialNetworking.Solutions Group on SocialEngine Community (after signup).
To stay tuned to our latest updates
Follow us on Twitter, Like us on Facebook, Subscribe our Newsletter
For urgent issues reach out to us at:
+91-9950682999 | vaibhav.sesolution