"With New FB Clone Theme, Give your SE based website a complete updated Facebook Style Look."
As we all know Facebook is the largest social networking site in the world. It keeps on updating with new features, advancements & sometimes overall look & feel on a timely basis. Infact, updates are something which everyone wants as it adds some X factors in the social community & makes it much better. Facebook has recently updated its theme which significantly declutters the onscreen real-estate, moving the most essential tabs to the top of the screen with a totally new look & feel with the widely spaced menus & searching area. The whole thing essentially looks like Facebook's mobile app, only optimized for desktop. So if you are searching for this new updated fb like theme for your social community, then New FB Clone is here for you!
The new header with large icons in the menu of this theme are here to provide a beautiful look to your website and easy access to your members made this theme best suitable for your website. The drop-down menu on the top right will help you to navigate through the various options related to the member profile. It uses a navigation similar to that of the mobile app, with tabs for home, Blogs, Pages, Groups, etc. This design helps users find what they are looking for faster, while the home page and subsequent pages will also load faster. The Sidebar Dashboard in the left will help your users to access various sections of your community easily.
Why to use New FB Clone Theme?
Launch your socialengine website with the awesomeness of New Fb Clone Theme.
Awesome Design

It's impossible to say no to such awesome designs of New FB clone theme with dark & light color schemes & unique large icons.

Easy to Setup & Customize

New FB Clone Theme is very easy to install & setup & you can configure each element for this theme from the admin panel by following just a few simple steps.

Fully Responsive

This theme is 100% responsive which automatically adapts to any devices (Mobile phone, tablet and desktop).
Glimpses of New FB Clone Theme
Useful Features of New FB Clone Theme
Let's explore exciting features of New FB Clone Theme
2 Attractive Landing Pages
By default, this theme provides you 2 landing pages with Attractive UI & designs.
Facebook Look & Feel
With updated custom look & astonishing UI, make your site just like new facebook & get connected with users.
Clean Design
The very clean, attractive & modern design of this theme is surely going to attract people who are fond of Facebook.
Member Home Page
The Member Home Page provided with the theme is very ravishing which will display all the feeds very attractively.
Member Profile Page
The Member Profile Page provided with this theme is very beautiful & helps to manage your profile very effectively.
Sidebar Dashboard
The dashboard consisting of various options for providing easy access to your users is completely customizable from the admin panel.
Highly Customizable Header
Header Transform the look of your website by enabling various settings & menus for the header
2 Pre configured Light & Dark Color Schemes
Easy to choose 2 Pre Configured color schemes categorized as – Light & Dark Color Scheme.
Login & Signup Pages
Attractive login & signup pages encourage users to easily get login / signup on your website.
Advanced Global Search
AJAX based searching enables quick searching from Header of your website for various modules.
Custom CSS
Site admin can easily mention theme custom works in the Custom CSS section in the admin panel.
Activity feeds
All the buttons and icons in the activity feed have been modified in a new look just like updated Facebook.
6+ Highly Configurable Widgets
This theme has highly configurable widgets which will make your website more elegant and unique.
Get help & support
For any queries related to usage & configuration, you can explore help & support section of this theme
Robust Admin Panel
This Theme has a very robust admin panel and all the features explained in this description can be very easily disabled/enabled and configured from the admin panel of this theme. With the Admin Panel you can:
Set any of the Landing Page (Either 1 or 2).
Set attractive landing page.
Set your own color scheme.
Customize settings for the Header.
Enable/disable links for sidebar dashboard.
1 Click Install & Easy To Setup
This theme can be easily installed with 1 click and can be easily configured. Helpful Video Tutorials, Installation Tutorial and FAQs for this theme will make it easier for you to set up as per your choice.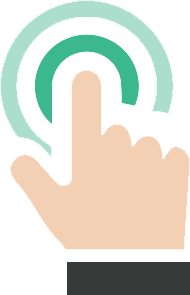 Lifetime Upgrades & 90 Days Free Support
Get free upgrades lifetime for this theme and free support for first 90 days of your purchase.