Light a lamp of love ! Blast a chain of sorrow ! Shoot a rocket of prosperity ! Fire a flowerpot of happiness ! Wish you and your family SPARKLING DIWALI !!
Diwali 2023 is here and we at SocialNetworking.Solutions are very excited to celebrate this diwali and auspicious festival with our clients by offering FLAT 30% discount on all SNS Products including Plugins, Themes, Mobile Apps, Packages, & Bulk Deals till 18th November 2023.
Coupon Code: Diwali2023_30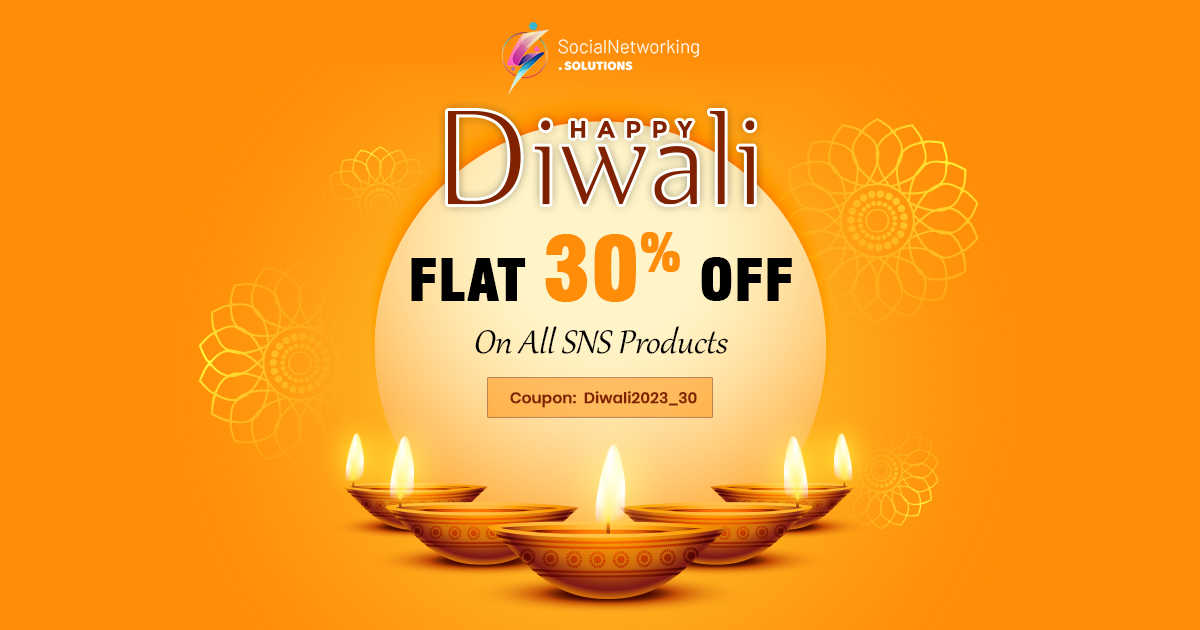 GET CONNECTED WITH US !!!
To boost up the relationship between Experts & Clients, SocialEngine has introduced a new section within their community. So, to stay updated with our New releases, Upgrades & Exciting Offers, please join our SocialNetworking.Solutions Group on SocialEngine Community (after signup).
To stay tuned to our latest updates
Follow us on Twitter, Like us on Facebook, Subscribe our Newsletter
For urgent issues reach out to us at:
+91-9950682999 | vaibhav.sesolutions