Now-a-days, Everyone is dependent on the Online Services as these services saves the Money as well as Time of a person. In this fast growing Era, everyone wants to save their resources and to gain more benefits. As in earlier days, students usually goes to the training centers for various courses but now competition has become very tough that they want to learn various things at the same time which can only be possible if they have enough time to do so. But now, these newly introduced Online Courses are helping students, parents and everyone who wants to learn new things or wants to share their knowledge.
So, changing with the trend is the basic need of any business to grow and we are doing the same. We're really excited and glad to announce the release of our New – "Courses – Learning Management System Plugin" which helps Knowledge Seeker to share and Knowledge Gainer to gain knowledge. With the help of  Courses – Learning Management System Plugin you can create Classrooms, various Courses in them, then you can create various Lectures, Tests for the Candidate. Here, you can add Document / Videos for the courses which will make the Lectures more easy to understand and interesting for the Candidates.
However, this type of Learning System will enhance the knowledge of Students and all the Knowledge Gainer. As they can study the course of their interest anywhere anytime by utilizing their leisure time and can get the Results of their learning by giving Tests on the same platform only.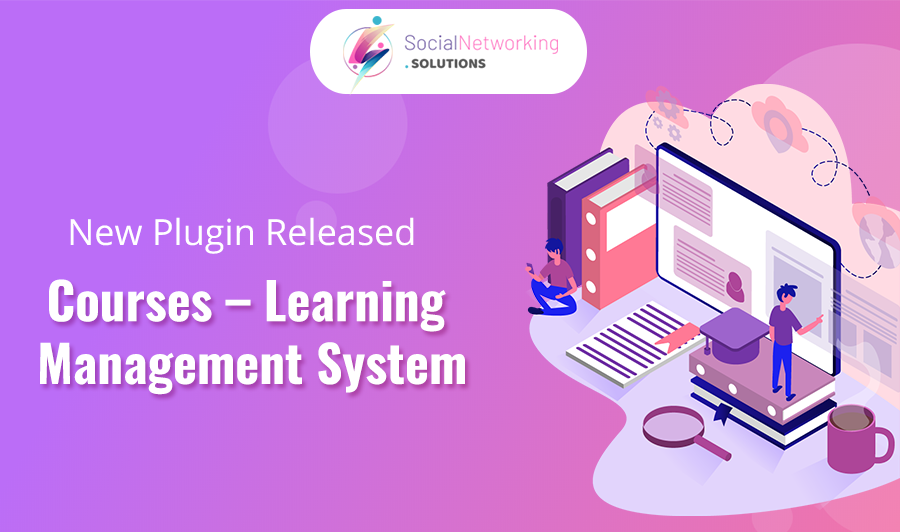 Popular Features of Courses – Learning Management System Plugin
Unlimited Classrooms

Unlimited Courses

Unlimited Lectures & Tests

Highly Customizable Classrooms Dashboard

Highly Customizable Courses Dashboard

4 Attractive Classroom Profile Design View

Shareable Classrooms

Buy / Sell Courses with Custom Offers

Classroom Roles

Price & Discounts for Courses

Linked Courses & Courses Availability

Favourite, Follow, Like, Report

Manageable Course Orders

Secure Payment Gateways – PayPal, Stripe

Taxes & Account Management

Add courses to Whishlist

Member Level Settings for Classrooms & Courses

Categories for Classrooms & Courses

Unlimited Lectures (Document / Video)

Unlimited tests in Courses

Easy Management

Configurable Creation Settings

Member Level Settings

Create Unlimited Questions – 4 types

Reviews & Ratings

Tests Result Page

28+ Widgetized Pages

100+ Highly Configurable Widgets
To stay tuned to our latest updates
Follow us on Twitter, Like us on Facebook, Subscribe our Newsletter
For urgent issues reach out to us at:
+91-9950682999 | vaibhav.sesolution