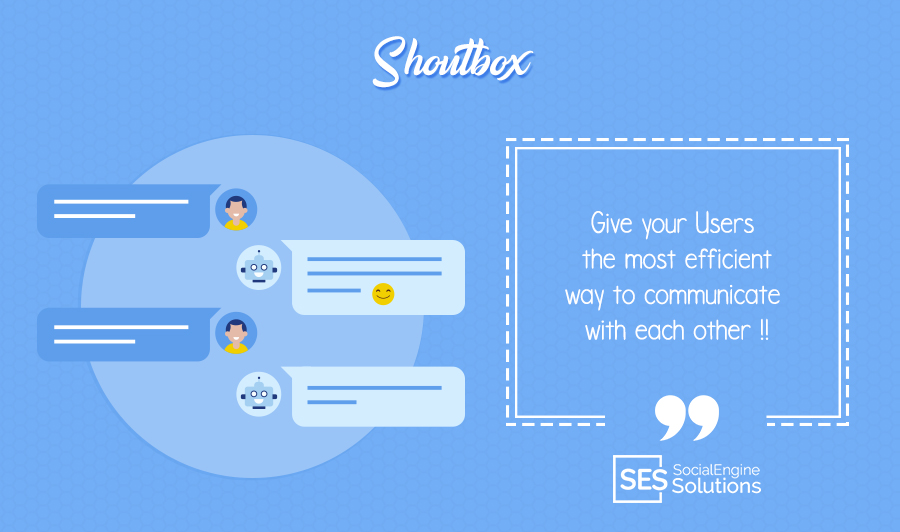 We're glad to release our new Shoutbox Plugin. We have especially created this plugin for the users to have formal as well as informal Group Chat on a Website. By using this plugin, Users can easily interact with each other by sharing their conversations together and make your website more engaging.
So for this purpose adding a simple ShoutBox is probably the best way to go. With the help of Shoutbox Plugin users will talk about things where they have common interests or develop.
In this Plugin the chat area will continue to scroll without the need for page refreshes, plus it offers rich admin features such as Multiple Shoutbox Creation, Unlimited entries of users while chatting, Member Level View Privacy, Network View Privacy, Manage Display Settings for your Shoutbox and many more.. which help to configure shoutbox as per the requirement.
To stay tuned to our latest updates
Follow us on Twitter, Like us on Facebook
You can subscribe to our Newsletter from the footer of our website.
For urgent issues reach out to us at:
+91-9950682999 | vaibhav.sesolution