Key Features
Get this plugin and give your members a great Chatting and Conversational Environment.
Multiple Shoutbox Creation
This plugin allows you to create Multiple Shoutbox from Admin Panel which you can place at various pages on your website.
These shoutboxes are highly configurable. You can configure Visibility and Posting settings for your Chats and other display settings also which makes their design and layout more attractive.
You can place only one shoutbox at a time on any Page. Placement of multiple shoutboxes at the same page will not get supported.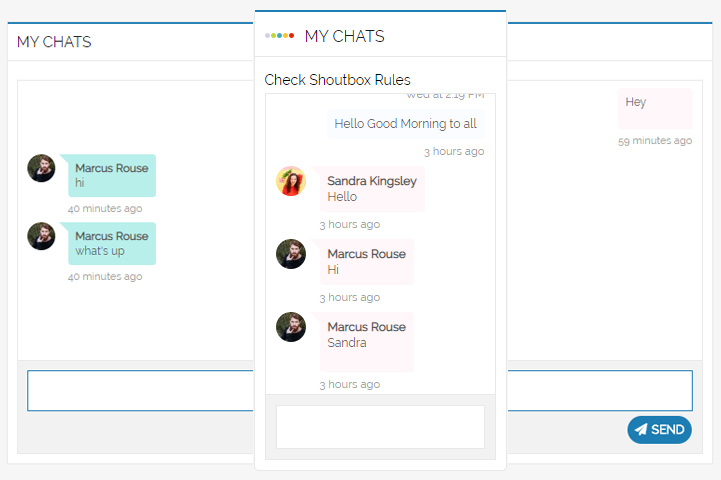 Highly Configurable Display Settings
Get bored from the simple design and colors of chat boxes and want something new and exciting, then you can easily modify the looks of your Shoutbox with the help of this plugin.
From admin panel you can configure various display settings for the shoutbox on our website.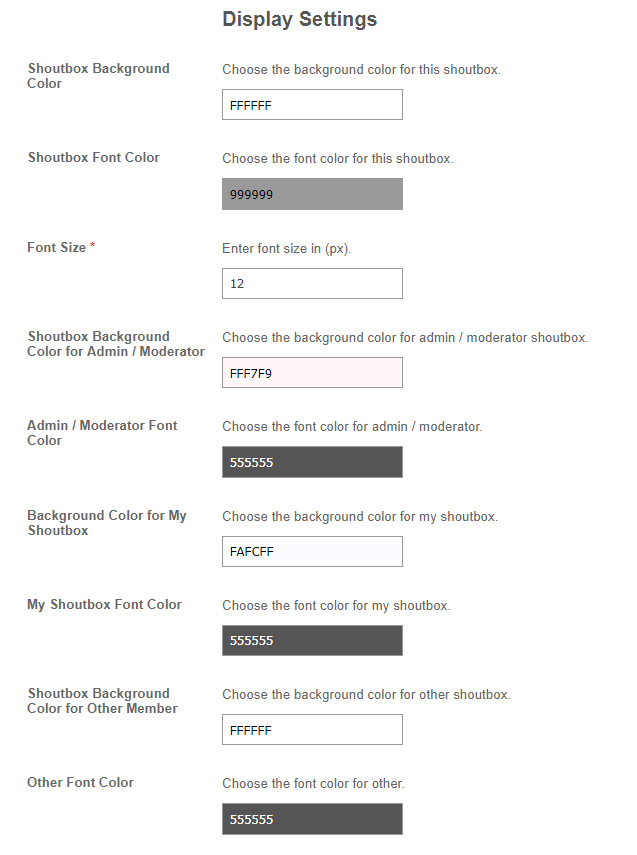 Background & Font Color for Shoutbox
In this setting you can select color for the background and font for your current shoutbox.
Font Size
You can enter the size(in Pixels) for the Font which get displayed at the time of chatting among different users.
Shoutbox Background & Font Color for Admin / Moderator
You can choose color for Background and Font specifically for Admin or Moderator.
Background & font Color for My Shoutbox
Here you can choose Font and Background Color for the shoutbox through which you are sending the message currently.
Shoutbox Background & Font Color for Other Member
Choose Background and Font Color for other member's shoutbox in this setting.
Editors
You are also allowed to choose text Editor either WYSIWYG Editors/Text Area for your Shoutbox which will makes your chatting experience much better.
Post Content Button
In shoutbox you can post content via three buttons:
Shoutbox Rules
If you want to mention some rules for the shoutbox on your website, then you can do that in this setting.
These rules simply get visible above the Shoutbox under 'Check Shoutbox Rules' on your website.
Visibility & Posting Settings
This plugin provides you the advanced privacy settings called "Visibility & Posting Settings" through which you can make your multiple group chats more secure and safe.
You are allowed to set shoutbox view privacy for any Member level or geographical network.
Member Level View Privacy
From here you can choose the member levels to which your shoutbox will be displayed. Through this setting you can make your chats of shoutboxes more secure.
Network View Privacy
You can specify network/networks to which your shoutbox will be displayed on your website.
Widgets
Name of Widget – Shoutbox
This widget displayed the Shoutbox with creative on your Website.
There is no boundation on placement of this widget on any specific page.
You can place it at any page, but it must be placed only once at a page.
Details included in this widget.
Title for Shoutbox
Shoutbox selection for the widget
Global Settings
Activate your plugin from this section of this plugin.
Manage Shoutbox
In Manage Shoutbox section, you can create multiple shoutbox for various pages and configure them according to your requirement.
Also you can choose privacy and display setting for the shoutbox on your website.
1 Click Install & Easy To Setup
This plugin can be easily installed with 1 click and can be easily configured. Helpful Video Tutorials, Installation Tutorial and FAQs for this plugin will make it more easy for you to setup and use this plugin on your site.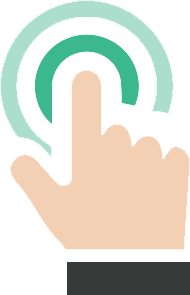 Lifetime Upgrades with 90 Days Free Support
Get free upgrades lifetime for this plugin and free support for first 90 days of your purchase.