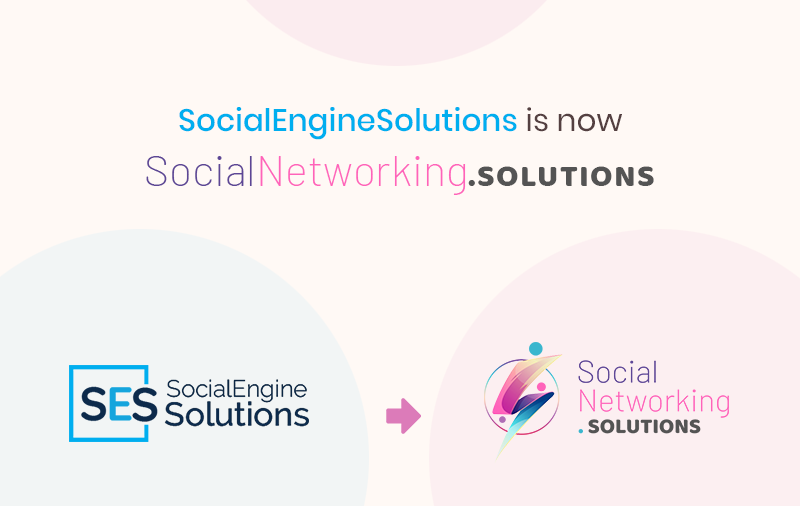 According to new policies of SocialEngine, Professional Organizations working on SE Platform can no more use 'SocialEngine' in their names, so as per the policy adherence we have luckily changed our company name for "SocialEngineSolutions" to "SocialNetworking.Solutions" which we hope can bring a big change for all our clients and make them happier as we are proved legendary in providing satisfactory services, robust & highly customizable products, Mobile Apps, reliable support, subscriptions plans and much more which always make them feel happy & convinced! Our dedicated developer & professionals dynamic and To-Do attitude makes us leading SE industry in last 5 years and we hope to do much more in coming years.
So with these positive vibes & wonderful news announcement, we hope our clients will give us their love, support & appreciation like before and stay tuned forward with us for new upgrades, releases & enhancements.
Road Map:
We will be revamping our website.
We will be coming up with new and latest look for our demos.
Upgrade all our plugins 1 by 1 with new features and bug fixes.
We will be coming up with new look & will upgrade our Mobile Apps.
We will keep you updated with the new happenings at SocialNetworking.Solutions, so kindly stay tuned to our Blog Posts, Newsletters, Facebook & Twitter posts.