SocialEngine PHP provides numbers of in-built performance enhancement features. By enabling and configuring External Storage System(Amazon S3), CloudFront CDN, Robust Relational Database and APCu/Redis Cache for your website will surely improve the performance of your website by multiple folds thereby it provides better user experience and enable them to spend more time on your website.
You can speed up your SocialEngine Website by the following ways:
You can host your website on AWS.
Then Install & Setup APCu and Redis Cache.
Measure the Performance of your website.
Configure Best Settings of SocialEngine & Plugins.
Install Plugins that enhance your website performance.
Share Pre & Post installation performance reports.
Timely monitoring via CloudWatch Alarms.
Do you want to optimize the speed of your website to decrease the Load time of web Pages and improve the overall experience of your users?
For better ranking on SERP(Search Engine Results Page), it's very important that load of the Web Applications should be balanced and it render pages more quickly for the best user experience & it will enable users to spend more time on your website.
As a website admin, you cannot afford to ignore the importance and benefits of speeding up your SocialEngine website. Ultimately it will also helps in achieving better results & ranking on SERP.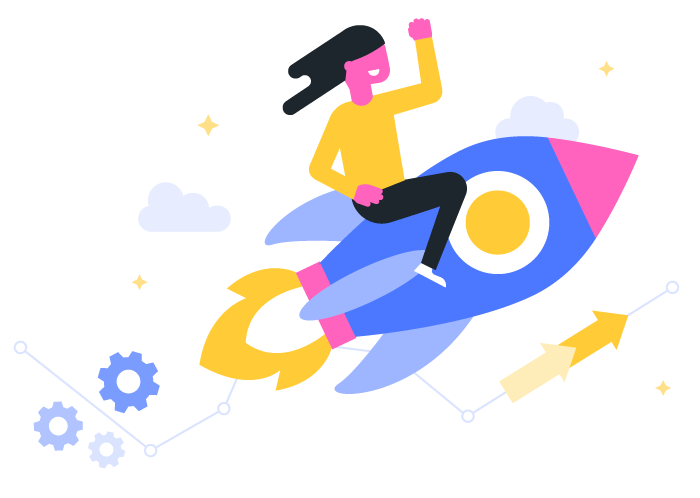 Services We Deliver:
Host Your Website on AWS: We will host your SocialEngine based website on AWS cloud which will automatically scaled up if there is a slight increase in the number of visitors on your site. You will have to pay for what you have used, nothing more nothing less.

Work with Amazon S3 Buckets: An Amazon S3 bucket is a public cloud storage resource available in Amazon Web Services' (AWS) Simple Storage Service (S3), an object storage offering. Amazon S3 buckets, which are similar to file folders, store objects, which consist of data and its descriptive metadata.
Work with Amazon Aurora (Amazon RDS): Amazon Aurora is a relational database engine that combines the speed and reliability of high-end commercial databases with the simplicity and cost-effectiveness of open source databases. … You can quickly launch an Amazon Aurora database instance with a few clicks in the RDS Management Console.
Work with AWS-CloudFront: Amazon CloudFront is a web service that speeds up distribution of your static and dynamic web content, such as .html, .css, .js, and image files, to your users. CloudFront delivers your content through a worldwide network of data centers called edge locations.
Work with Elastic Load Balancing and Auto Scaling: ELB is a robust load balancing service for Amazon Web Services (AWS) deployment. ELB automatically divides the incoming traffic and scales the resources to meet the traffic requirements. Elastic Load Balancing also provides fault tolerance for your applications by automatically balancing traffic across healthy instances, containers and IP addresses.
Work with SES Amazon mail Service: Amazon Simple Email Service (Amazon SES) is a cloud-based email sending service designed to help digital marketers and application developers send marketing mails, notification, and transactional emails. It is very reliable, cost-effective service for businesses of all sizes that use email to keep in contact with their customers. The most proficient use of this service will help site members to get all their emails in Inbox rather than sending the mails to the spam as it uses SMTP interface to integrate Amazon SES directly into your existing applications.

Setup and Install APCu and Redis Cache: Redis Cache will make your SocialEngine more Responsive & faster because of the :

Low Latency
High Throughput capabilities of the Redis Engine

So here is some useful information about APCu & Redis Cache –

→ APCu: APCu caches the output of the SocialEngine bytecode compiler in shared memory, thus reducing parsing and disk I/O overhead for the later Requests and will share this memory cache for user data.

→ Redis Cache: It will split the cache layer and allows your data to scale independently for much more efficient use of resources in your application layer.

Measure the Performance: We will analyze the reasons due to which performance is poor after analysing SE and plugins source codes, logging all problematic database queries, problematic SE flows / pages, analyzing schedule-based scripts, server services to find out which can be optimized on your social network.
Configure Best Settings of SocialEngine & Plugins: We will configure your SocialEngine and SocialNetworking.Solutions plugins settings for your website to yield optimal performance to deliver the best user experience for the website visitors.
Install Plugins that enhance website performance: JS & CSS Minify Plugin: By installing this plugin the inline JavaScript and CSS will be compressed. The size of the files will be smaller and quite helpful to improve your page load speed as well as google page speed.
Share Pre & Post installation performance reports: Our team will share a report of your website's performance in terms of page speed before implementing the ways to improve the speed of your SocialEngine website. The team will also share the website's performance report after the work is completed on your website to improve the speed of your SocialEngine website.
Monitoring: Monitoring can be done for getting the timely updates for 2 weeks from the date of completion of the speeding up service for your SE website. Improving the website speed will help you to improve the SERP ranking for your web pages significantly. So if you want to spped up your website then this service is best suited for you which will improve the page load speed and pagespeed of your SocialEngine based website.
Please Contact our SocialNetworking.Solutions Experts who have the right skill-set and expertise to offer a seamless, fast rendering web pages to your website visitors.