Page Joining Fees & Payments System
Enable Page Joining Fees & Admin Access
You can allow page owners to take payment from the members who Join their pages by using the "Page Joining Fees & Payments System" on your website.
You can also configure the Title and Description of Join Popup from the admin panel as per your site's concept.
The fees paid by users will first come to the admin account and then you will have to release the payment to page owners.
This way your users will have more trust on your website as they are directly paying to other page owners.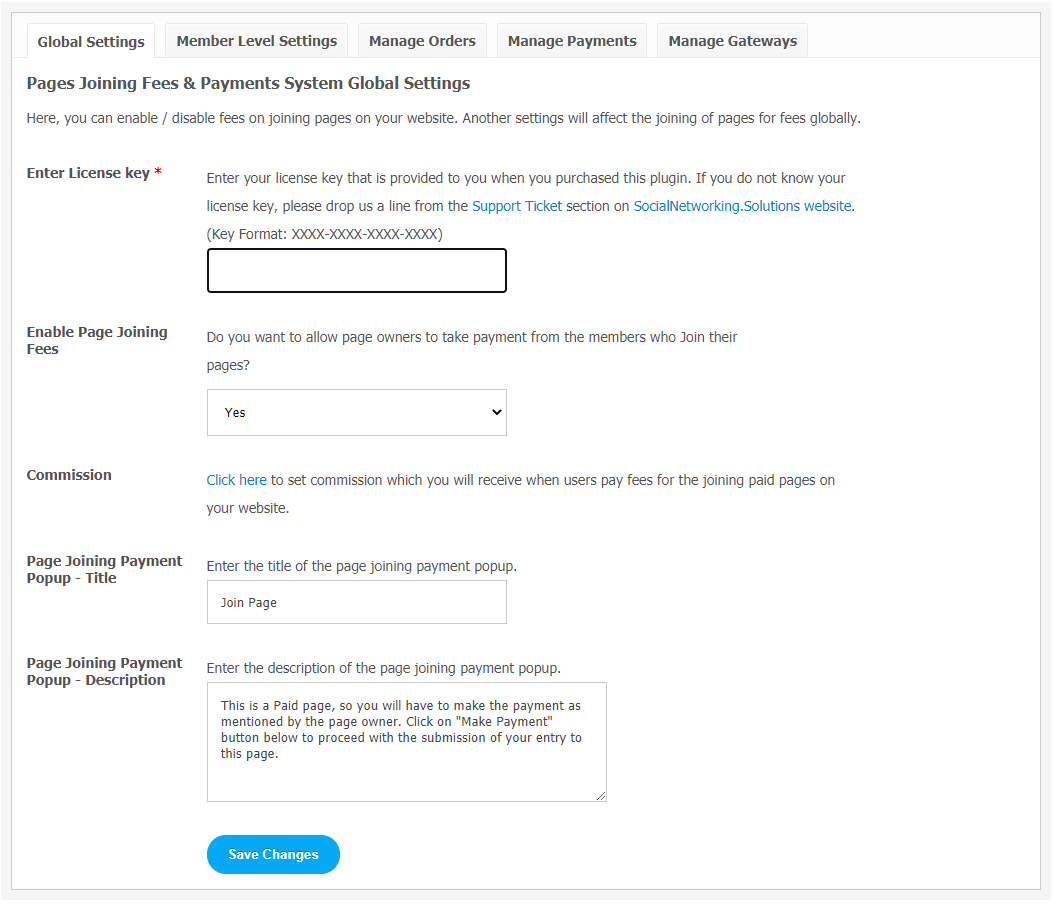 Admin Commissions
Admins can choose to set commissions on this Joining Fees based on the Member Level of page owners. Commissions can be charged as Fixed Amount or in Percentage. This way you can charge less commissions from paid member levels.
Member Level Settings
This extension enables you to configure Admin Commissions, Unit of commission and Threshold amount based on the Member Levels of the page owners on your website.
Threshold Amount
Admins can set Threshold Amount for releasing payment to page owners based on page owner's member level.
Manage Orders
You can keep track of the orders made on your website for joining in the Paid pages.
You can search the orders based on Page member names, entry titles, gateway type and the date of order made on your website.
Supports PayPal Payment Gateway
This extension supports the default payment gateway of SocialEngine – PayPal, so you can receive payments on your website from this payment gateway.
To release payments to page owners, it is well supported.
Manage Payment – Payment Requests & Payments Made
Admins can easily manage payment requests made by page owners, approve / disapprove requests and see payment details.
You can also view the payments made by you to page owners from the admin panel.
Page Joining Fees & Dashboard Options
With this extension, Page Owners can enable joining fees to join and participate in their pages from their page Dashboards.
Paid Joining
Page Owners can set the joining fees to join their pages as per their requirements.
Free Joining
Page Owners can also keep the joining Free even after this extension is installed on your website.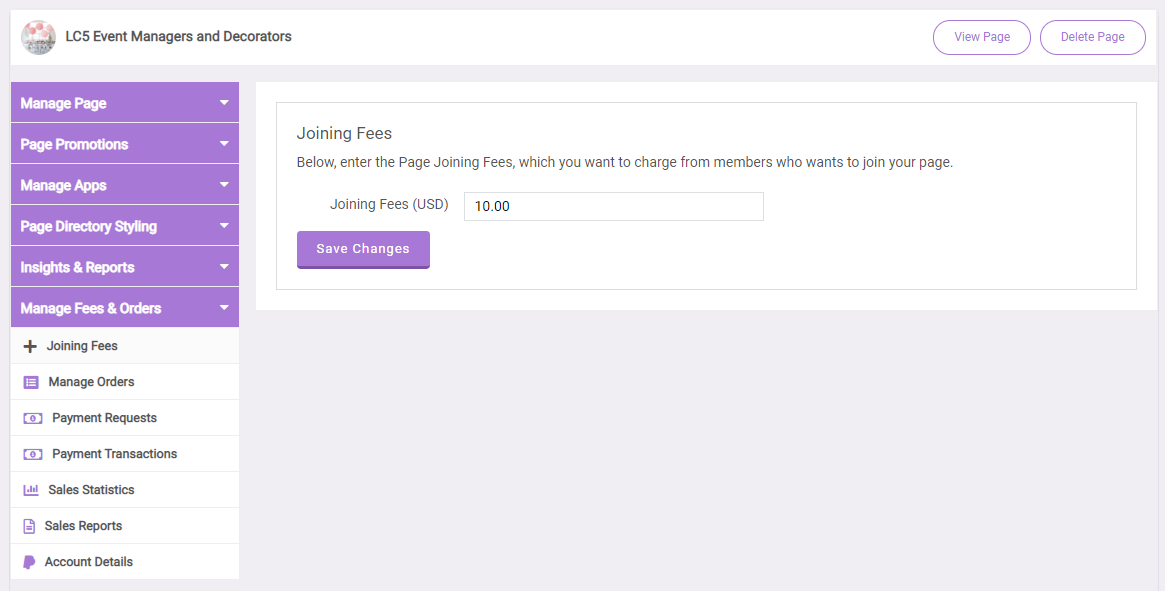 Manage Orders
Page Owners can manage the orders for their pages. They can monitor their orders and search orders based on various filter fields available in this extension.
Payment Transactions
Page owners can view details of payments received from your website to their accounts.
Payment Requests & Account Details
Page Owners can see the Total joining in their page,Total Amount Received, Total Commission of site admin, and the Total Remaining Amount that they can request from the site admin to release.
Admin configured Threshold amount is the minimum amount required to proceed with the request.
Sales Report
Page Owners can download their daily or monthly sales report of their page in CSV or Excel format.
Sales Statistics
Page Owners can see the sales statistics from the dashboard of their pages for today, this week and this month.
Page Joining
Users will see the price nicely on the Join button, so that they can easily differentiate between Free pages and Paid pages on your website.
Join Page
After clicking on the "Join Now" button for a paid page, page owners will see a confirmation popup (configured from admin panel), to proceed with making payment or go back to the page.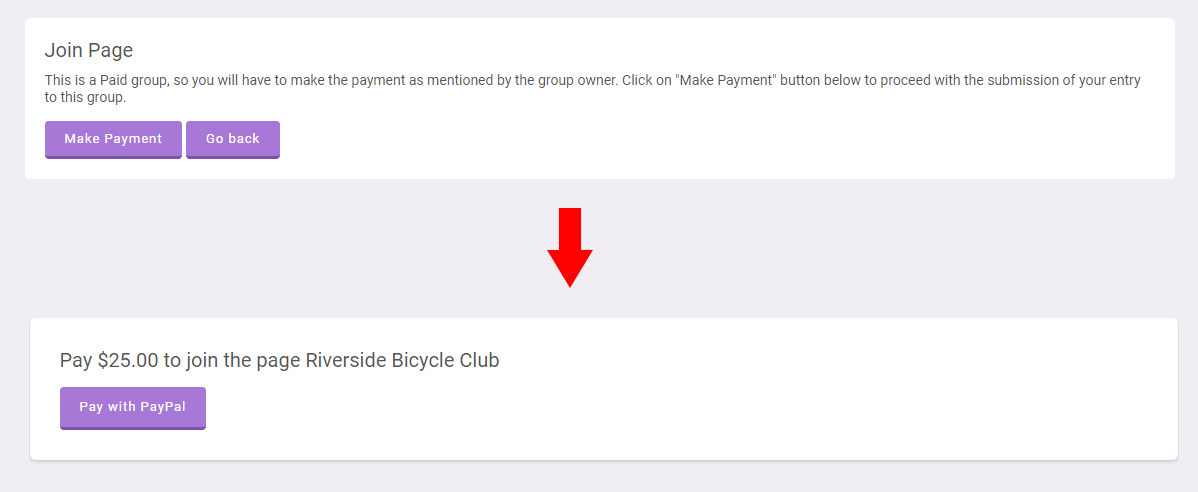 Pay for the Joining
Once users confirm they wish to make the payment to participate in a page, they will see the payment option as PayPal as configured from the admin panel.
My Orders
Users can easily view their Orders from Manage Pages and keep a track of payments made on your website to Join pages.
Print Invoice
Users can take a print of Invoice of their orders made to join pages on your website.
This will help them keep a track of their payments.
1 Click Install & Easy to Setup
This extension can be easily installed with 1 click and can be easily configured. Helpful Video Tutorials, Installation Tutorials and FAQs for this extension will make it easier for you to set up & allow your users to pay fees whenever they join pages on your website.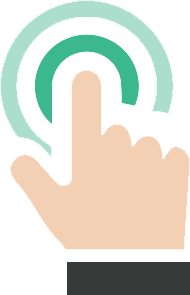 Lifetime Upgrades & 90 Days Free Support
Get free upgrades lifetime for this extension and free support for first 90 days of your purchase.