For any Business person, it's very important to develop a healthy and trustful relationship with their customers and clients so that they will get stick to your website and there is no doubt that newsletters are a very good means of maintaining that relationship & communication. So, our Newsletter / Email Marketing Plugin allows you to send newsletters to your users, clients and customers and maintain a healthy relationship with them for the success of your business through Email marketing. A Newsletter program with a solid audience will prove to be a very important marketing asset for the duration of your company.
Newsletters are a very good means of maintaining communication with your clients and customers which helps retaining existing clients which is crucial for running your business successfully. With this Plugin you can easily send Newsletters collectively in bulk to your users and schedule the time for the created Newsletters as well. This can attract new users towards important aspects of our site. It allows you to send newsletters to your site users and guest users who will subscribe for it. This is what is offered by our Newsletter Plugin.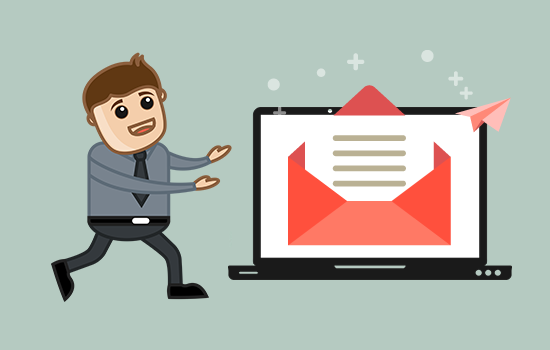 Get this Plugin
Get this plugin from our official website very easily.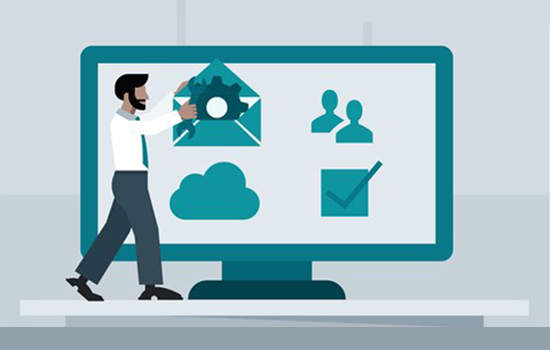 Configure as per requirement
With the various settings in Admin Panel you can configure this plugin as per your requirement and make it ready for sending the newsletters to your subscribers.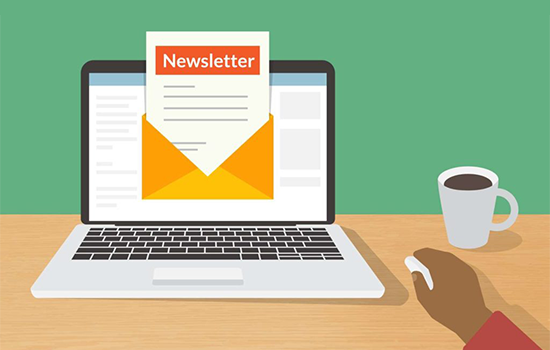 Send Newsletters to your subscribers
Great all set! You have done all the basic configurations. So you are now able to send newsletters to your subscribers.

Mass Mailing / Unlimited Newsletters
There is no restriction on number of sending email Newsletters to your site user/users. You can simply send as many Newsletters to as many recipients you want who had subscribed on your website to get the Newsletter.
There is no need to send every Newsletter individually to any user one by one.
Specific User Targeting
Newsletters can be sent out to different types of subscribers based on Member Type(New Signup member, Existing Member, Guest Member) who have subscribed to the newsletters of your site. Also you can enable / disable the status for the Newsletter types from the Admin Panel.


Highly Robust & Easy to Setup
This plugin is very robust and easy to install and setup Newsletter email for your website through which you can send Newsletters to your Clients and Customers and build up strong communication with them.
Schedulable Newsletters
The Newsletters which you have created can be scheduled as you just need to specify the time by when the Newsletter should start to get send to the multiple subscribers of your website.
If needed, you can change the scheduled time of a Newsletter or can stop / disable the Newsletter.


Fully Customized Layout
This plugin provides various settings and widgets with the help of which you can specify the overall layout of newsletters.
You can use the in-built feature of this plugin and create the layout by setting the header, footer and body layout of a newsletter according to your choice. With the highlighted content widget you can give more customized look to your Newsletters.
Customizable Header / Footer
You can add header and footer to your site and configure various settings for newsletters where you can add links to main pages of your site. You can also show/hide header and footer in different types of newsletters based on your need.

Newsletter Statuses
You can enable / disable status of the Newsletters anytime if you don't want to send them to your subscribers. With this feature you can collectively enable or disable the Newsletter without deleting it in actually from the Admin Panel.
Newsletter Details
You can check the details of the newsletters of your site under Manage Newsletters section. You can see the Creation Date & Time for the Newsletter with their Titles.


Integrated with 3rd Party Plugins
Newsletter/Email Marketing plugin is well integrated with all the 3rd Party Plugins. You can easily integrate any of the Plugin which is installed in your site and choose those Plugins at the time of Newsletter creation and send them specifically to your users and Guest Users.
Customizable Newsletter Types
Various categories known as Newsletter Type can be created for newsletters, so that members can be able to subscribe to newsletters of their interests only.


Test Mode, Preview, etc for Newsletters
Admin can use the Test Mode by sending the Test Mail to the specified individual User. By this feature Admin gets assure that how newsletter will get appeared to the user when send in actual.
Also with Preview option in Manage Newsletter section will allow the Admin to see the Layout and its design before sending it to the actual user.
Email Marketing
With this plugin, site owner can send newsletters to the specific user, guest users, Site users or any other outside user collectively based on their Member Levels, Profile Types, Networks etc.via sending emails.
It's a very reliable method for sending newsletter in emails to your users as Emails are sent out using a queue system, so they will be sent will be sent to the desired targeted users on time.


Subscribers with Email Verification Option
Admin can choose whether he want subscribers of newsletters to verify by email if they actually want to subscribe to newsletters or not. In this way, subscribers verification is done for sending newsletters and their email ids are also get verified.
Member Level based Subscription
Admin can enable subscriptions based on the Member Levels with which they can subscribe on your website.


Dynamic Content
For dynamic content in the Newsletters, Content Highlighter widget is provided with this plugin which will give more beautiful and customized look to your newsletter. You can choose any of the module which you want to show in the newsletter.
Subscribe / Unsubscribe Newsletters
Users can Subscribe/Unsubscribe newsletters based on the Newsletter Types to which they have subscribed. So If they don't want newsletters from the particular Newstype they can either unsubscribe it any time from the newsletter which they get at their email IDs or by going to General Settings>> Subscribed Newsletters.


Add subscribers manually
Subscribers can also be added manually from "Manage Subscribers" section in Admin Panel by filling certain details for adding the subscribers like:
Enter emails / auto-suggest name of member.
Enter email of Public Users [Guests]
Select CSV file from which users will be imported to the subscriber list.
Select the type of Newsletters which will be subscribed by the users while adding subscriber manually.
Robust Admin Panel
This plugin has a very powerful admin panel which provides various settings to enable / disable for almost all the options. We have provided a rich set of settings. Writing about admin panel would be too short for this plugin, so we have created Screenshots of all the sections in Admin Panel.
Global Settings

Admin can decide whether to enable/disable Test Mode for newsletters. He can add test email ID and can choose option for email verification for subscription to newsletters.

Member Level Settings

Admin can decide for which member levels he wants to allow newsletters subscription and for which he wants to not allow newsletters subscription.

Manage Subscribers

Admin can manage subscribers from here. He can add, remove and can change the status of the subscribers as active / inactive.

Template Layout

Complete layout of newsletters is customizable and allows you to create any template according to your choice from this section for newsletter.

Manage Newsletters

With this section admin is allowed to send mass newsletters in one go. Admin can create new Newsletters and can manage all the active and scheduled newsletters from this section. Completed newsletters can also be seen and resent.

Newsletter Types

Various categories called as Newsletter types can be created for newsletters, so that members can be able to subscribe to newsletters of their interests only. Also they can unsubscribe anytime they want.

Integrated Plugins

Form this section, you can enable other 3rd party plugins which you can use in the content highlighter widget at the time of newsletter creation.

Header/Footer Settings

Header and Footer for the Newsletter are highly configurable with various custom settings which change the complete look of your newsletter and make it more attractive.
Variety of Widgets
For Newsletter / Email Marketing Plugin, we have various Widgets with the help of which you can create and send Newsletters to your site members. All these widgets are configurable.
Content Widget

This widget will shows the Page's Primary content Area with which simple text will get displayed in the newsletter.

Content Highlight

This widget displays highlighted content from chosen in any of the three different designs available in this widget.

Footer Template

This widget will display the Footer of the Newsletter.

Header Template

This widget will display the Header of the Newsletter.

Subscribe to Newsletter

This widget can be placed anywhere on the site where you want to show users the option to subscribe to newsletters. By default, the widget is placed in footer of the site.
Compatible with all our themes
This plugin is easily compatible with all our SES Themes and display at the footer very attractively.

1 Click Install & Easy To Setup
This plugin can be easily installed with 1 click and can be easily configured. Helpful Video Tutorials, Installation Tutorial and FAQs for this plugin will make it more easy for you to create and send newsletters to your site users.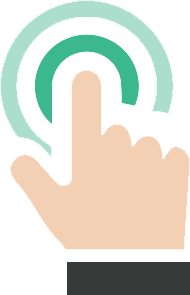 90 Days Free Support
Get free upgrades lifetime for this plugin and free support for first 90 days of your purchase.