Content is the supreme element of any community which decides what it's all about & how engaging it is. At the initial stage, your site might have limited content & it won't hassle users to search their interest & location based content. But eventually with time, your socialengine community grows & contains millions of content & members. This is actually the great sign for a social network. But somehow more content can create some negative effects which may bother end-users with accessing the right located content. So if you want such a type of plugin for your website which enables users to search any of the content based on their current or entered location, then Location Based Member & Content Display Plugin will solve those needs & requirements.
It makes use of location data which is already defined in the Modules (Pages, Groups, Blogs, Listings etc.). Users can use global location search in the header to get the content based in the particular location. Also from the admin panel, Site owner can set Default search miles for the proximity search of the content. This Plugin relies on Google Map (SNS Basic Required Plugin) for fetching locations entered by you with the help of auto suggested dropdowns. Also it has the ability to detect the user's current location. Furthermore, cookies will be used to remember users' last filtered location, in the purpose of saving time.
Useful Features
Well Integrated with Google Maps

This plugin is well integrated with Google Maps for fetching locations entered by you with the help of auto suggested dropdowns.

Global Location Detect Widget

"My Location detect" widget will be placed in the site header & enable your users to search any of the specific content at various pages of the plugins based on the user's selected GEO Location.

Default search Miles

From the admin panel, site admin can enter default search miles for searching the content with the nearby locations for proximity search.

Detect Current Location

This Plugin automatically fetches the current location of the user which eventually helps users to save their time while searching.

Supports All SNS Themes

Location Based Member & Content Display Plugin is well supported with all our SNS Themes which gives an extraordinary feature to your website.

Integrated with SNS Plugins

This Plugin is well integrated with all the SNS location based plugins & you can search any of the content in these plugins based on the location as per your choice.
Robust Admin Panel
This plugin has a very robust admin panel and the features explained in this description can be very easily enabled / disabled and configured from the admin panel of this plugin. Other configurable settings are:
Enable / Disable Location Search for Site Header.
Set Default Search Miles
Enable GEO location on your site by entering Google Map API key in Basic required Plugin.
List of Supported SNS Plugins
Page Directories Plugin & Page – Videos Extension
Business Directories Plugin & Business – Videos Extension
Adv Events Plugin & Events – Videos Extension
Group Communities Plugin & Group – Videos Extension
Stores Marketplace Plugin
Advanced Blog Plugin
Advanced Article Plugin
Advanced Listing Plugin
Advanced Photos & Albums Plugin
Advanced Videos & Channels Plugin
Questions & Answers Plugin
News / RSS Importer & Aggregator Plugin
Advanced Members Plugin
Recipes with Reviews & Location Plugin
Booking & Appointments Plugin
Advanced Petitions Plugin
Courses – Learning Management System Plugin
Advanced Job Plugin
Crowdfunding Plugin
Not affected Page of the Plugins
This Plugin does not affect on current logged-in users' own items by location. On page – My Items (Ex: My Events, My Listings, My Groups etc.), all the items will be shown regardless their locations
Do not affect on current logged-in user's bought items by location.
1 Click Install & Easy to Setup
This plugin can be easily installed with 1 click and can be easily configured. Helpful Video Tutorials, Installation Tutorials and FAQs for this plugin will make it more easy for you to setup and allow your users to search location based content on your website.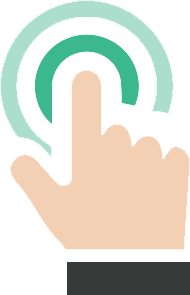 Lifetime Upgrades & 90 Days Free Support
Get free upgrades lifetime for this plugin and free support for first 90 days of your purchase.