Manage Avatar Images
From Admin Panel you can easily manage your Avatar Images as all the Avatars (Pre uploaded and newly uploaded)list here.
From this section you can easily upload new Avatars via two options:

Upload from Local System
Through Zip file upload

Also from here you can enable/disable Avatars for your website if you don't want to provide all the Avatar Images to your members.
You can also delete any Avatar image from Manage Avatar Images section.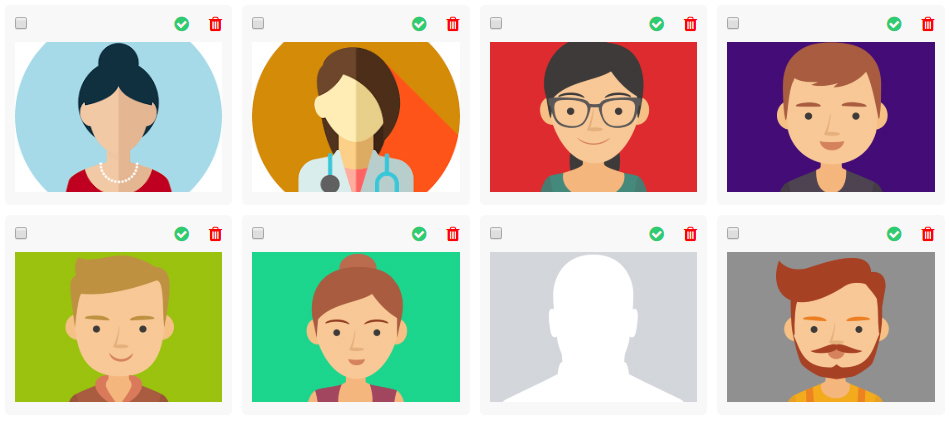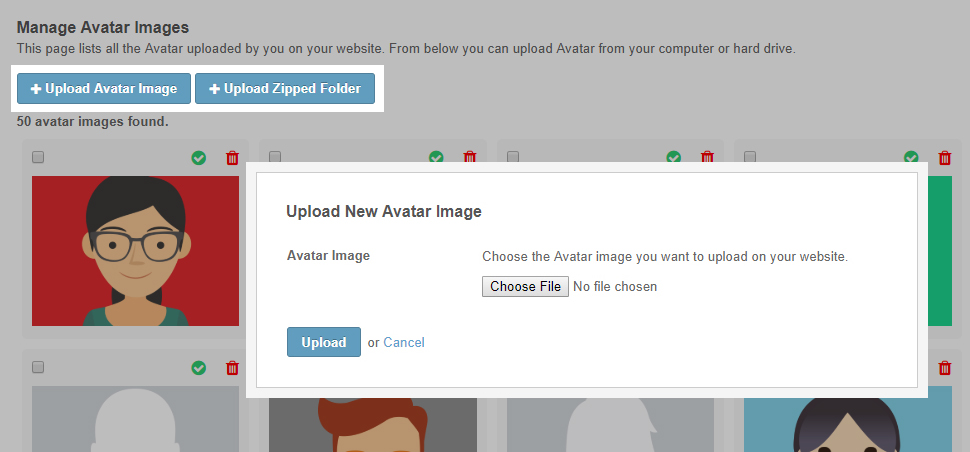 Upload your own Avatars
Admin is allowed to upload new Avatar Images from Admin Panel via two options:

Upload from Local System
Through Zip File upload.

Just go to "Manage Avatar Images" in Admin Panel and upload your desired Avatar Images. It will simply get added with the previous existing Avatars.
Edit your Avatar
You can easily edit your Avatar Image by going to your Home page >> Edit my profile >> Edit my Avatar, then choose the Avatar from existing Avatars list.
You can also edit it by going "Choose Avatar" section. A Edit my profile page opens and you can select the Avatar.
If you want to remove the avatar, you will have to go to edit my photo and can upload a new photo.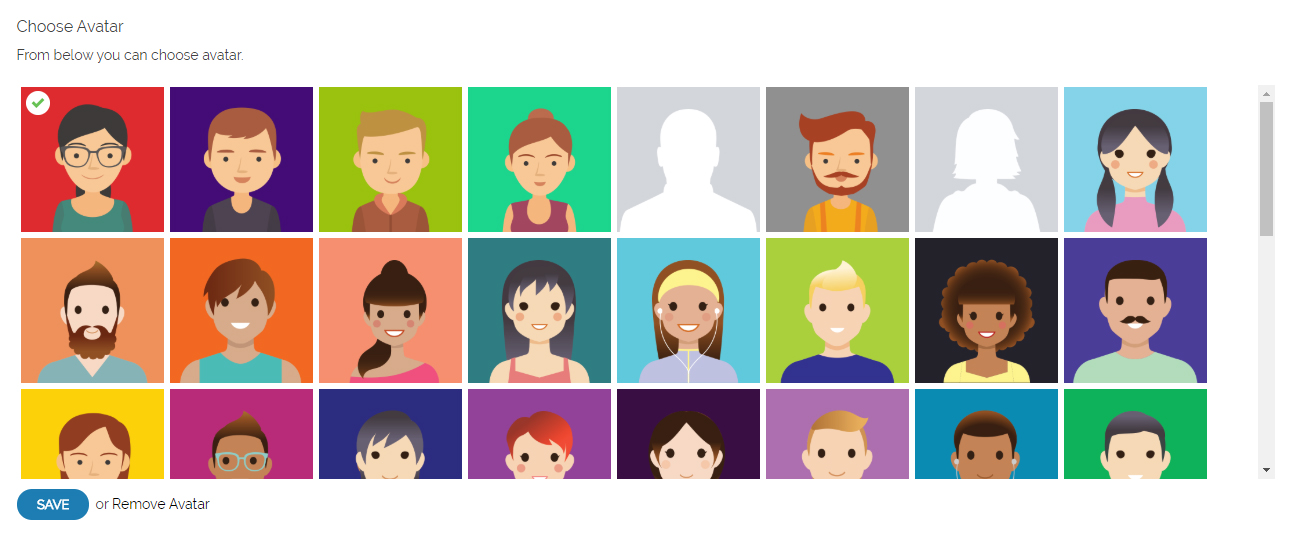 Robust Admin Panel
You can activate this Plugin from Global Settings.
Admin can upload New Avatar Images via two options:

Upload from Local System
Upload in Zip format(.zip)

Admin can enable/disable any Avatar image from from Manage Avatar Images Section.
Adim is allowed to delete Avatar Images also.
1 Click Install & Easy To Setup
This plugin can be easily installed with 1 click and can be easily configured. Helpful Video Tutorials, Installation Tutorial and FAQs for this plugin will make it more easy for you to setup and create Ads using this plugin on your site.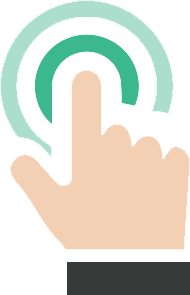 90 Days free support
Get free upgrades lifetime for this plugin and free support for first 90 days of your purchase.