Now-a-days, everything is changing very rapidly as every new thing becomes old after a very short period of time and this all happens due to Mobile Phones. These have changed the way of thinking, mindset of users, and living styles. But certainly these have made the lives of people much more convenient and also changed the way that people interact with each other. So, we are also keeping ourself updated with the trend by upgrading our Native Android App on timely basis to give our users new things and experiences.
So by keeping this in mind, we always do timely upgrades & enhancements in our mobile apps which make them run smoothly besides letting you stay abreast. We have improvised our Native Android Mobile App to make it more user friendly and rich in features. We have recently upgraded our android app which will bring a lot of new experiences and enhancements in it.
Below is the list of new enhancements that are being upgraded with this release:
Group Forums Extension is now integrated in the Android Mobile App which will help your users to interact with others, can help to get the solutions for their every problem, will help in representing their thoughts and many more within the Groups only …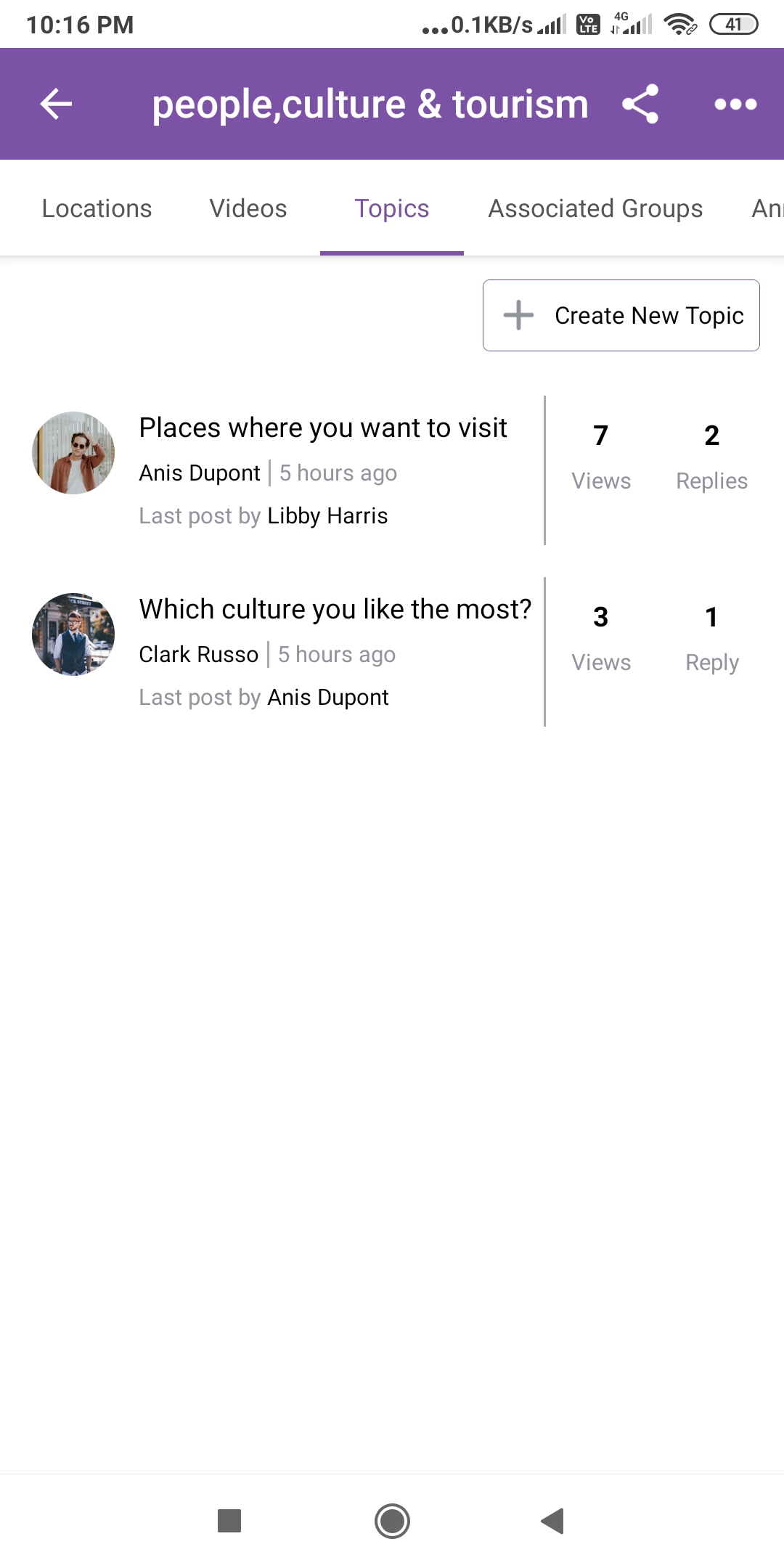 Key Features of the Group Forums Integration
Unlimited Topic Creation

Users can post unlimited topics in any group of their choice. On any of the topics, other users can give their replies & answers and share their opinions & suggestions for that topic.

Topic Subscription

Users can Subscribe to topics to receive notifications about new posts under that topic so that whenever any new reply or quote submitted for that topic or any other activity get performed for that topic, the subscribed user will get notified.

Topic Rating

To give more visibility to the Topics, you will be provided with Rating feature with the help of which users can give ratings out of 5 to group topics from its View Page.

Add Reputations to Posts

Users can add reputation on the Posts if they find them useful and informative.

Thanks giving to reply

Users can give thanks to any post if they find them a problem solving post.

Close Topics

If you want that users can only view the topic and not to post then Close option will be helpful.

Sticky Mark for Topics

If users want to pin the Topic on Top then they can Mark the topic as Sticky.

Reply for Topics

Users can give replies in any group topic of their choice on the website.

Quotes on Topic Answers

Users can quote any of the Posts / Replies given for the topic by the other users.

Rich Member Level Settings

You can configure various settings for this extension based on the different Member Levels.

Manageable Topics

Admin can manage all the topics posted by the users and can perform various actions like View & Delete.

Manageable Topic Posts

Admin can manage all the topic posts posted by the users and perform actions like View & Delete accordingly.
Additionally, now we have a GIF supported in the Android App as users can upload GIFs in the Activity Feed of the App as well as Android 10 is supported with this upgrade. Also we have fixed the issues where the app was not working with Android 5.0 and 5.1 .
To stay tuned to our latest updates
Follow us on Twitter, Like us on Facebook, Subscribe our Newsletter
For urgent issues reach out to us at:
+91-9950682999 | vaibhav.sesolution