We're really excited and glad to announce the release of our long awaited new People You May Know Plugin.
With this plugin "Let your users Connect with their friends on your website with this plugin."
People You May Know plugin will provide you a best tool for your website using which you will let your users connect to their friends on your website. This plugin will show them the people they may know based on their friend connections.
They can also invite their friends on your website which will increase new signups on your website. As when people find their friends, they will have more trust on your website and will not hesitate in joining the network.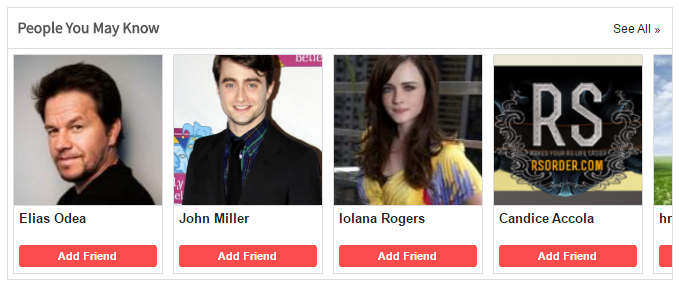 We are out of words in expressing the gratitude for the support you have given to us.
For any queries, please contact us from here: https://www.socialenginesolutions.com/contact-us/ or send email at: support@socialenginesolutions.com.
To stay tuned to our latest news and updates: Follow us on Twitter, Like us on Facebook .