We're very excited to announce the release of our new plugin which will bring colors to your website – Letter Avatar of Member Name Plugin .
Enable Letter Avatars on your website for members without photo and make your website more attractive.
Are you bored of displaying the default photo for users who who does have their profile picture?
If Yes, then this is the best suitable plugin for you. This plugin creates a Letter Avatar for the users who sign-up on your website without uploading their profile pictures as well as for the members who remove their profile pictures.
Key Features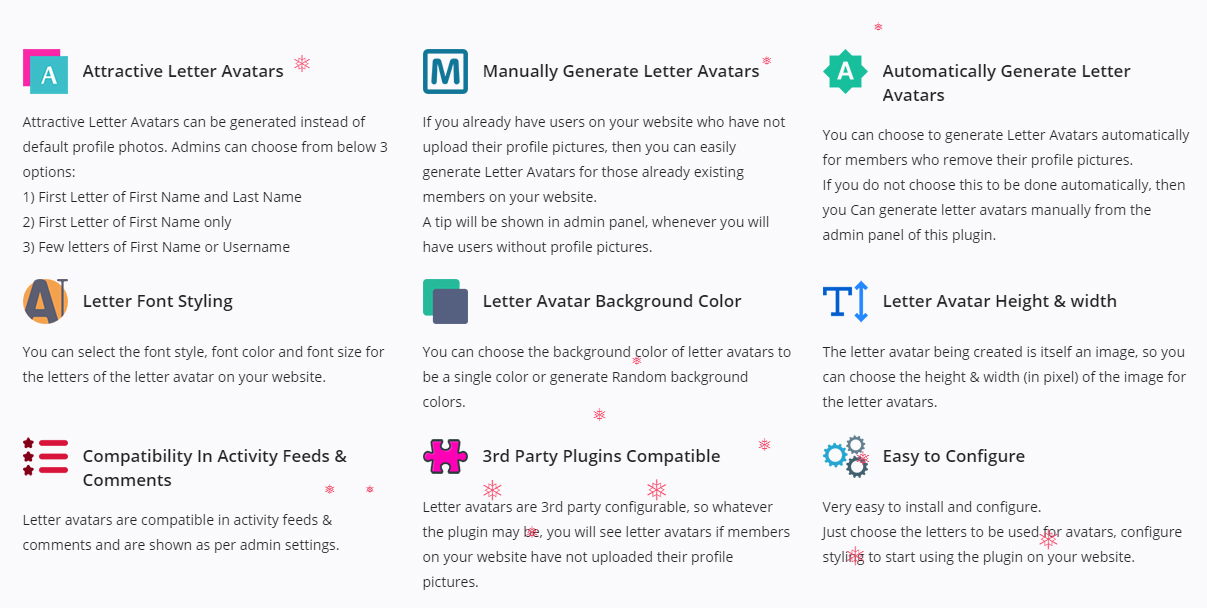 Login Details: test1@sesolutions.com / 123456
To stay tuned to our latest updates
Follow us on Twitter, Like us on Facebook
You can subscribe to our Newsletter from the footer of our website.
For urgent issues reach out to us at: Whatsapp: +91-9950682999