Improvements & Enhancements are our first priority and we always try our best to achieve them for all our clients, so by keeping this in mind we have introduced new upgrades & enhancements in our Stores Marketplace Plugin. It was found to be most useful & powerful tool till now by our clients which help them in establishing their own Ecommerce Stores as creation of Stores & Products in them become very easy task for them. These upgradations in Stores will surely give you more new features & help in gaining more customers.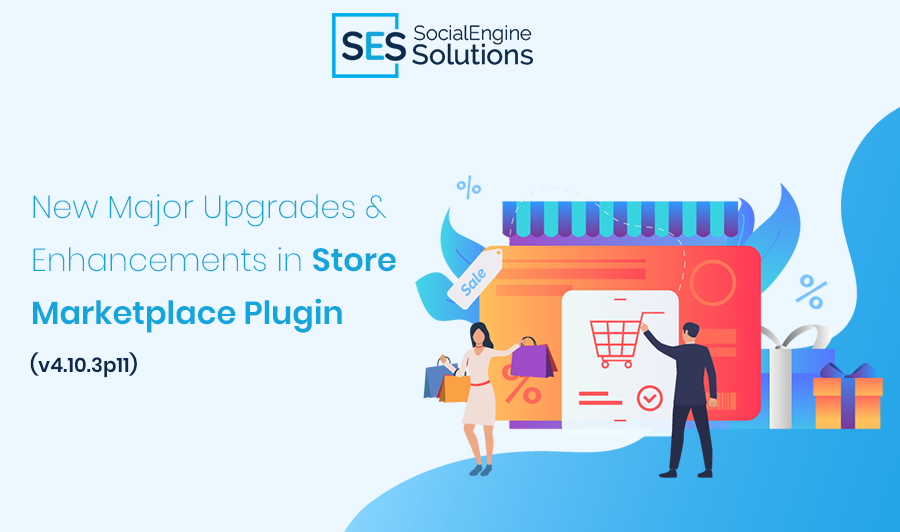 We have mentioned few upgradations below which we have done in our Stores Marketplace Plugin:
New Product Type Introduced – Configurable / Variable Product:
This product type lets you offer a set of variations on a product, with control over prices, stock, image, Size, Color, and more for each variation. They can be used for a product like a shirt, where you can offer a large, medium and small and in different colors.
Mails & Notifications: For the Stores Marketplace, we've created New Mails & Notifications for various
Activities performed in Stores & its Products.
Few Minor Bug Fixes.
Offers from SocialEngineSolutions:
To stay tuned to our latest updates
Follow us on Twitter, Like us on Facebook, Subscribe our Newsletter
For urgent issues reach out to us at:
+91-9950682999 | vaibhav.sesolution