Technology changes frequently, to sustain in the competition you need to keep pace. Timely upgradation of mobile apps makes it run smoothly besides lets you stay abreast. We at SOCIALENGINESOLUTIONS are glad to announce the release of new upgrade of our iOS and Android Apps which will bring lot of new experiences and enhancements to your app.
Below are listed the new enhancements and features that are being upgraded with this release:
We have came up with a brand new Group Communities Plugin for your SocialEngine based website, which is now natively integrated with your iOS and Android Mobile App. Now, your users can join the groups easily through App, they can be more social, more popular and extend their limits on your mobile apps. Users can easily post, like & comment in the various Groups. It helps people manage the content, Joins, Likes and posts published to their Groups & to get information about content posted to in their Group.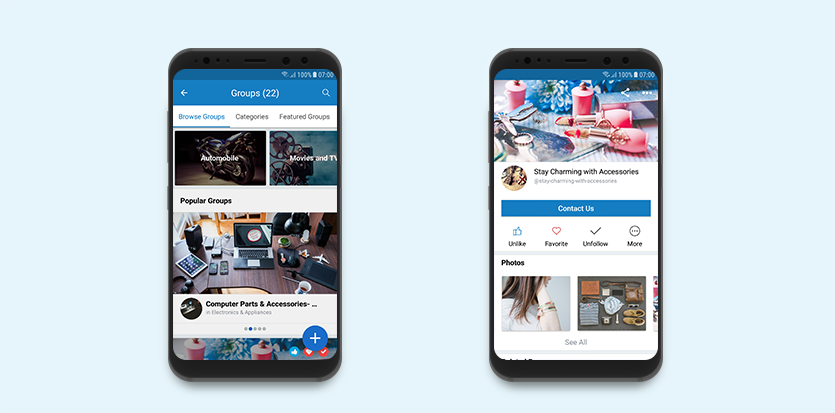 Page Directories plugin is already natively integrated into the native Android and iOS Mobile Apps last week. In this upgrade, we have natively integrated the Page Video extension in Android and with this functionality users can see the different videos uploaded in Pages on your website in Apps also. Users and Page Owners will be able to upload new videos also in their Pages from apps only.
We are working on the integration in iOS App.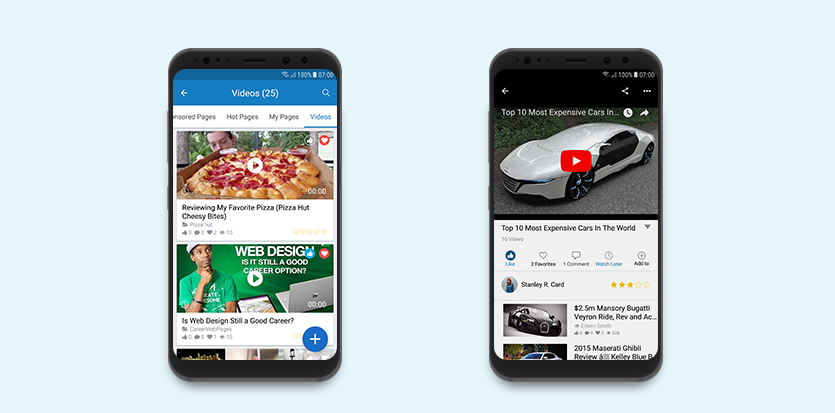 3. New Start Up Screens
You only get one chance to make a first impression.
Whilst users get some idea of what your app is about from your description and screenshots in the App Store, where does their first impression of the actual app in-action come from?
your Splash screen and Start-Up screen. Start up screens will have option to Skip screens or go to the Login page directly.
With this enhancement, we have released a new option to have Start-Up screens in your iOS and Android apps. This is the very first thing your app users will see when they click to open up your app after the Splash screen. You can use infographics, titles, description or attractive logo with background color for each screen from Admin Panel of the apps.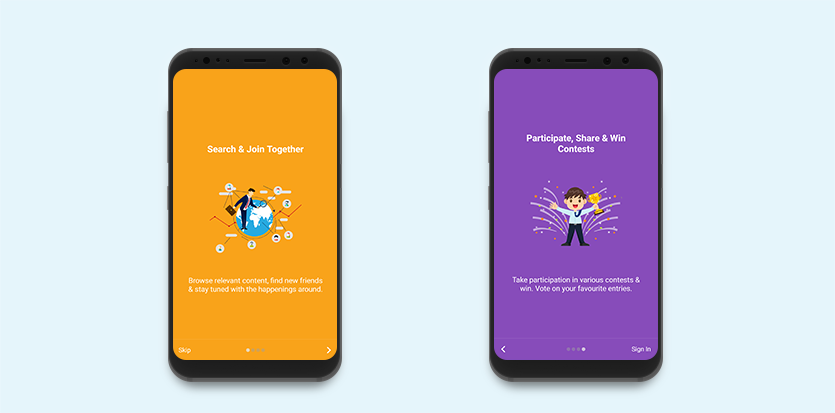 4. Photo & Video options in Login Page
According to latest trend in the functions of Mobile App, our team has arrived with an eye-catching functionality that now you can upload Video or background Photo for the Login Screen of both the Mobile Apps. This feature is admin configurable so you can easily choose to upload the background video or photo from admin panel.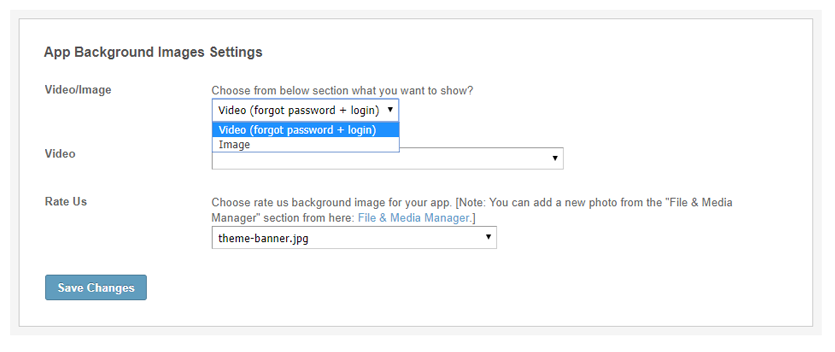 5. 32 New Options for Loading Image in iOS App
With this new enhancement, we have provided 32 options for loading image in your iOS Mobile App. You can easily choose the desired loading image from Admin panel of the iOS App.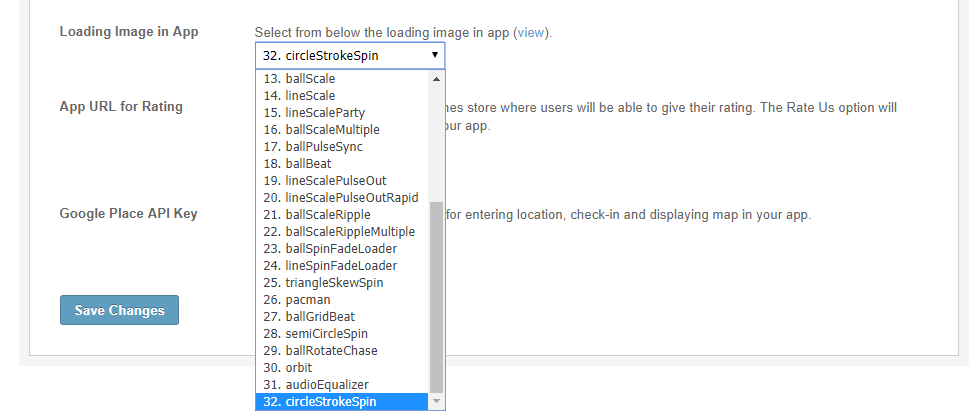 6. On The Spot Video Playing in Activity Feeds & Lightbox
With this enhancement, videos are now being played natively in the Activity Feeds in attractive lightbox. We have introduced this functionality to make video watching more user-friendly and engaging. When videos are played in lightbox, more videos from news feed are displayed on scrolling down in lightbox, thereby making users to spend more time on your App which will help you in enhancing your SEO Ranking also.
7. Display 1st screen as Login or Welcome Screen
Our Mobile App has the latest functionality that we have attractive Welcome screen along with the Login screen. We have simplified the process that now you have an option to set either Welcome screen or Login screen as the first screen after Splash.
If you upload the startup screens, then chosen screen from this setting will show after startup screens. You can configure this selection from admin panel of the apps.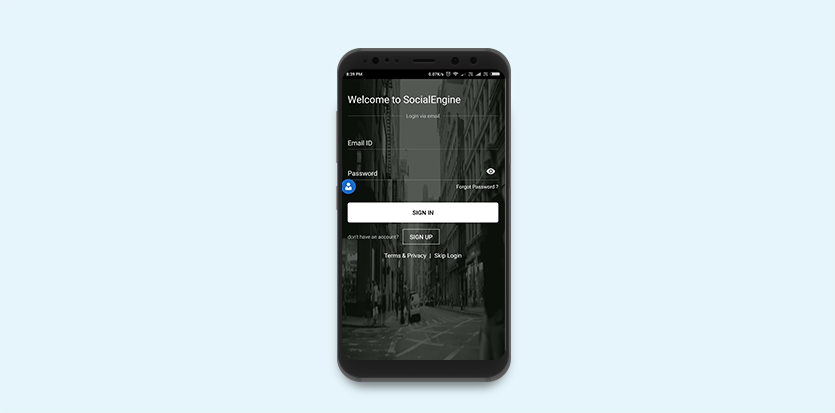 8. Improve UI & more color options in admin panel color scheme
To make both Apps more user friendly, improved the UI and design. We have also added few more color options in the Color Schemes in Admin Panel, so that you can easily make both the apps matching your website . (Admin Configurable)
9. Few Minor Bug Fixes
Dependency: This upgrade requires latest version of Advanced News & Activity Feeds Plugin (4.10.3p8) on your website.
To stay tuned to our latest updates
Follow us on Twitter, Like us on Facebook
You can subscribe to our Newsletter from the footer of our website.
For urgent issues reach out to us at:
+91-9950682999 | vaibhav.sesolution