We're very excited to get our client's feedback on the latest FB Style Theme. Within so less time, this is our one of the most sold theme.
We have got a few Feature Requests from our clients, out of which we are glad to announce the release of the Color Schemes and Custom Theme creation.
This theme is now pre-loaded with 3 Color Schemes – facebook Color, Light Theme and a Dark Theme. You can make your own theme as well using the various color settings available.
You just now have to click and choose theme color from the available 3 default color schemes or make new one.
Note: After upgrading the theme, please make sure you choose on any 1 Color Scheme, then click on Save Changes and change the mode of your website to Development once.
If you have any caching enabled, then try to clear that if you face any design issues.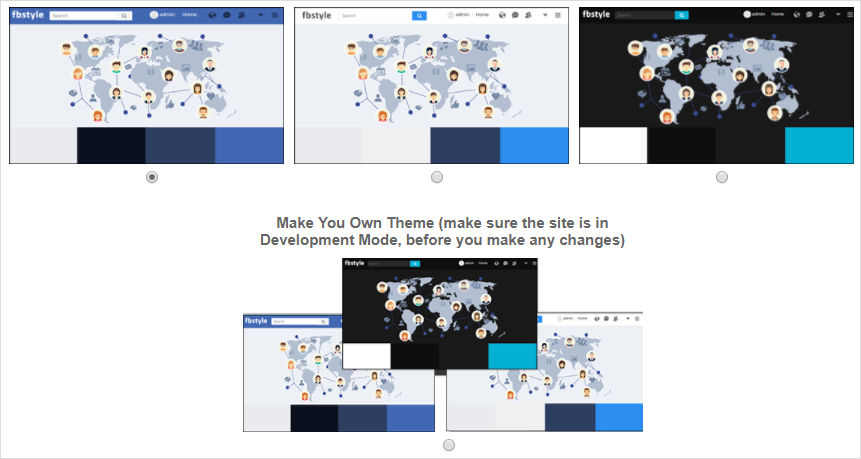 To stay tuned to our latest updates
Follow us on Twitter, Like us on Facebook
You can subscribe to our Newsletter from the footer of our website.