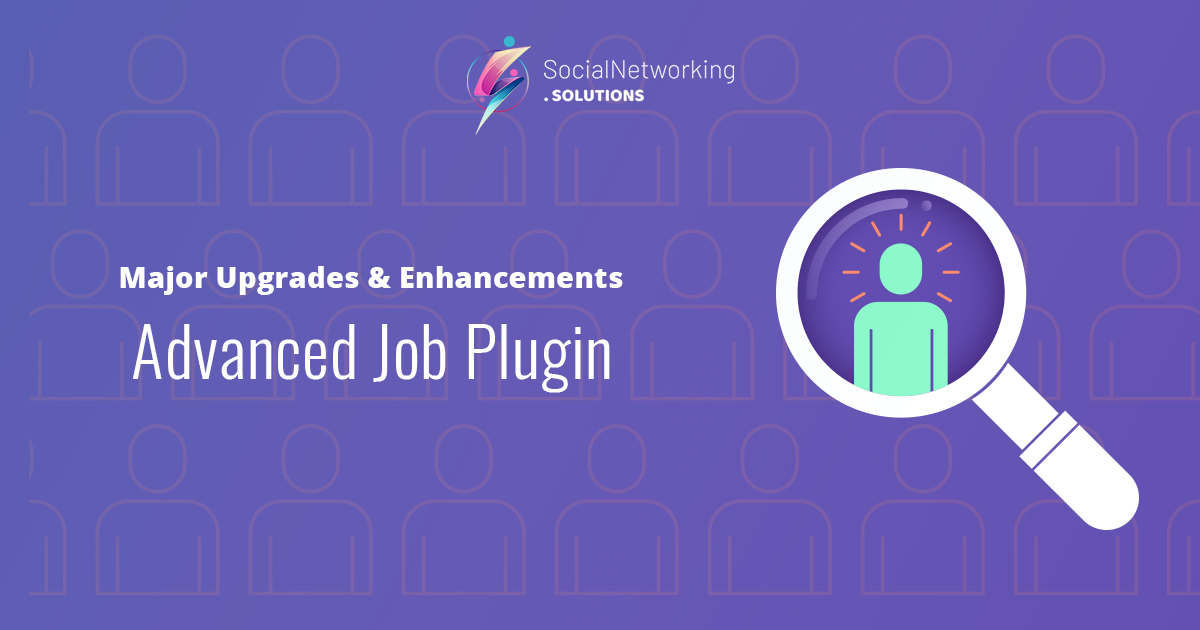 Advanced Job Plugin provides you a business oriented social network where professionals can connect and share job opportunities. It also provides a great opportunity to companies who can look for talents to work for them. We well understand the need of online job portals these days, that's why we have developed this plugin which allows users to create and share jobs & can apply for them online just like a professional employment website. For company representatives, users can create company, post, and share jobs etc. But we think these features are not sufficient with the ongoing trends as its getting improvised day by day, so to make this Plugin more feature rich & bug free, we have recently done major upgrades & enhancements in Advanced Job Plugin which are listed below:
"Short Description" setting added in various widgets such as Tabbed widget for Popular Jobs, Manage Jobs, Browse Jobs etc.
Now you can enable/disable the Main photo for the Job from Global Settings in the Admin Panel.
Cancel button is provided on the Create Job Page.
Now site owner can reset any of the page again whenever required from the widgetized pages section in the admin panel with the help of the reset button.
In the Admin Panel, User Page links are given for various widgetized pages so that Site Owner can go to the specific page whenever required.
Real Time Notifications are added for like & favourite buttons throughout the plugin.
Now users will get real time notification for subscribe and unsubscribe Companies.
UI improved for education qualification required for a particular job at the job creation page.
Designs for Slideshows & Banners are improvised.
Some major and minor UI bug fixes
Other Error Logs are fixed.
To stay tuned to our latest updates
Follow us on Twitter, Like us on Facebook, Subscribe our Newsletter
For urgent issues reach out to us at:
+91-9950682999 | vaibhav.sesolution