Holi is a Festival of Colors which is celebrated in India and Indian Subcontinents. It is also a festival which indicates and is celebrated to show the win of Good over Evil.
We're glad to offer Flat 20% off on all products including Plugins, Themes, Packs, Packages, Mobile Apps and Club Membership. Grab the offer now.
Coupon code – Holi2018 | Valid Till: 4th March, 2018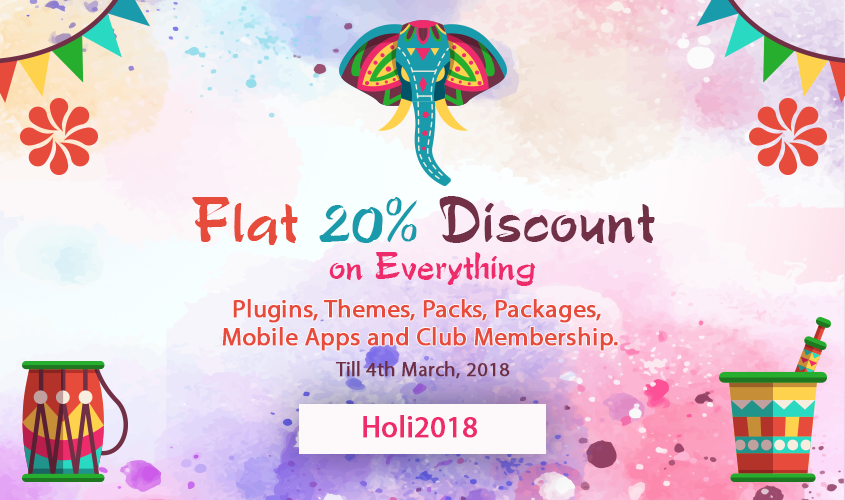 Check out the reviews on SE for our plugin
We are out of words in expressing the gratitude for the support you have given to us.
To stay tuned to our latest updates
Follow us on Twitter, Like us on Facebook
You can subscribe to our Newsletter from the footer of our website.
For urgent issues reach out to us at: Whatsapp: +91-9950682999