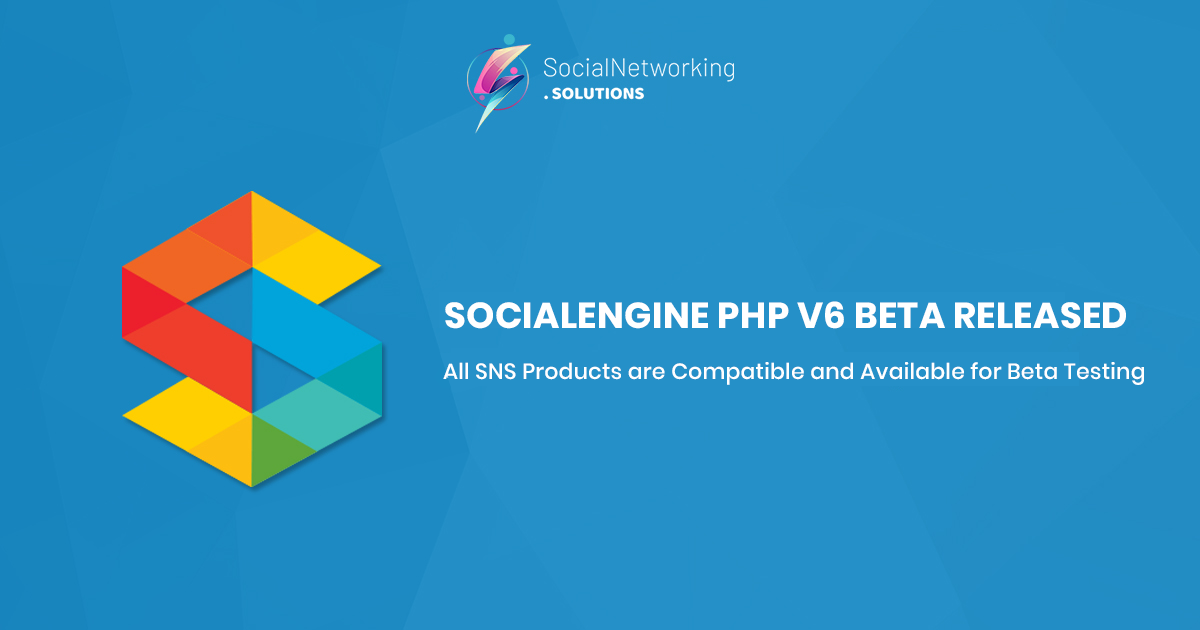 We at SocialNetworking.Solutions are excited for SocialEngine V6 as the new version of SE is packed with lot of new features, bug fixes and major improvements for speed enhancement, UI improvements and much more.
Please find full details of SocialEngine V6 here: https://blog.socialengine.com/2022/02/24/socialengine-php-v6-beta-is-here/.
Our team has worked very hard to make all our plugins and themes compatible with this new version of SocialEngine.
Please find the demo for beta testing of all the plugins and themes compatible with V6 here: https://v6demo.socialnetworking.solutions/
All the plugins are available on this demo for beta testing and we request you to please send the issues to our support team at support@socialnetworking.solutions.
We would be glad to receive your valuable feedback.
GET CONNECTED WITH US !!!
To boost up the relationship between Experts & Clients, SocialEngine has introduced a new section within their community. So, to stay updated with our New releases, Upgrades & Exciting Offers, please join our SocialNetworking.Solutions Group on SocialEngine Community (after signup).
To stay tuned to our latest updates
Follow us on Twitter, Like us on Facebook, Subscribe our Newsletter
For urgent issues reach out to us at:
+91-9950682999 | vaibhav.sesolution