What is Staging Site? What is its need for Live site?
A staging site is a clone of a live site but it works independently of the live site. It is basically used for testing purposes.When it's time to switch themes, add or remove plugins, integrate custom code, doing upgrades or make any significant changes to the site, it's best done on a staging site that is a replica of the live site.
Staging Site helps you
To ensure that everything works properly before its is presented to the customers.
To do troubleshooting of issues found on the live site without running the risk of interfering with your users or breaking even more functionality.
To ensure there will be no downtime on your live site.
To check each & every functionality properly to avoid bugs & issues come up on doing plugins / theme upgrades, code customizations etc. & check compatibility.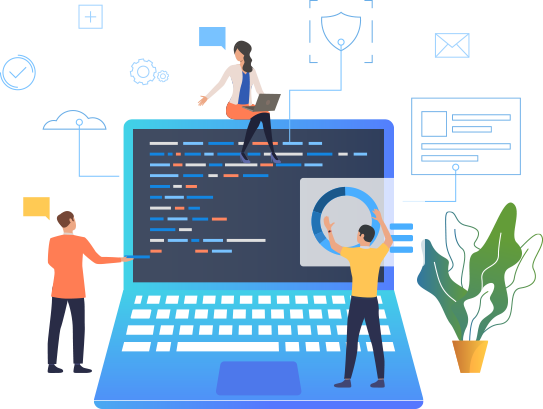 Outstanding Features Of Staging Website
Easy and Cost-Effective Setup

Staging websites are quite simple & easy to set up. It won't cost you much and is more reliable. So you can invest some time on setting them up rather than investing a lot in fixing issues directly on live site. It will risk your brand reputation.

Provide Test Area for Developers

Developers can have the area for testing new code implementation, Integrations and other code optimizations on staging site which may reduce the chances of bugs occurrence on live platform.

A Place for Quality Assessment

Analysing the quality of website is the major process which helps to figure out bugs / errors which may be skipped during the development phase of any product. So testing all these aspects more precisely, Stagings are the best place to do QA.

Avoiding Major Errors

To avoid the error occurrences, changes upgrade, code change, new plugin installation) done on live site should be done before examining them on the test platform first so that any fatal error may not cause any harm to live site.

Build Prototypes of New UI Designs

Stagings provide the place to UI developers to build prototypes for the new designs & features. They do not have any need to apply many efforts in demonstrating the design to team mates, rather they can simply create the designs at staging.

Upgrades Testing

Its better to upgrade any plugin or theme on Staging website, before upgrading it on live platform so that the issues occurring during upgradation can be detected in the development environment at early stages and no harm is caused to the production site.

Compatibility Testing for New Plugins

To check the full compatibility of the new plugins with your website's other plugins & themes, they should be installed on the staging first. After the compatibility get checked for the new plugins, they can be simply installed on the live platform for better working.

Creates Tension Free Environment

Suppose a developer does some code customization that leads to a major error on live site, so it becomes very urgent for him to fix that error and he cannot postpone it even if he has some other priority tasks too. Having staging set up can prevent such situations to max possible.

Technology Changes Testing & Upgrades

If you are planning to change or upgrade the technology used on your website, then doing it first on staging can prevent any major issues.
Advantages of having Staging Website
Easy to Import

Increased Productivity

Adaptable Server Environment

Zero Downtime

Offsite Backup

Increase in Reputation of your Website

Improved Search Engine Ranking

Prevents Fingerpointing between Teammates
How it Works?
Step 1

Provide Us your Details

You just need to provide us your server details.

Step 2

Set up Staging Site

We'll then set up the staging website for you on the server of your website.

Step 3

We will provide details

After set up completion, we'll share with you the details of your staging website.