With the fast and growing world, we always wants to save our time as we know it's very precious. It can be anything either related to our day-to-day life or to get registered on any website. So we wish to have the short and quick process during signup which gives us ease and comfort. A long procedure of signup involving many steps results in irritated users which in turn decrease number of signups as many of the users will quit signup midway. Hence this requirement for your website can be achieved with featured "Quick & One Step Signup Plugin".
"Quick & One Step Signup Plugin" will allow you to make Signup quick for your SocialEngine based websites which will simply increase the registered users and their engagement. The enhanced and very useful feature of this plugin is that Site Admin have the choice of deciding which profile field he want to show, what will be the order of those fields, Title and description for the Signup form and many more…
So you can customize the Signup form as per your need and choice.
Subscription Plan selection on Signup
Admin can enable to choose subscription plan by his users at the time of signup on your website. Users can choose any of the Plan according to their requirements by going to Billing >> Plans section at your SocialEngine website.
Manageable Signup Form fields
Enable/Disable the quick signup form fields according to your choice. You can show the mandatory fields only and make this form as short as possible.
Email , Password and Profile Type are three mandatory fields in this section. You can also change the order of the fields by drag & drop.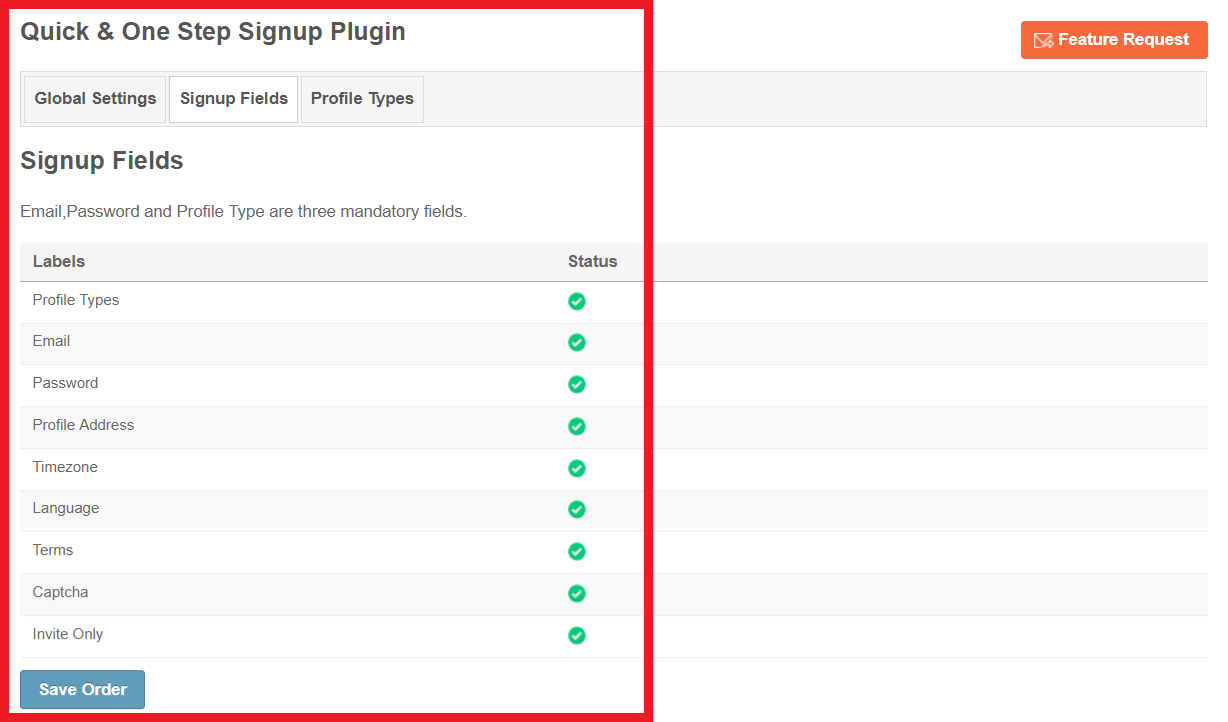 Compatible with 3rd Party Plugins
"Quick & One Step Signup Plugin" is compatible with all our 3rd Party Plugins and their Signup forms. You can use it with any other Plugin.
Robust Admin Panel
This plugin has a very powerful admin panel which provides various settings to enable / disable for almost all the options. We have provided a rich set of settings. Writing about admin panel would be too short for this plugin, so we have created Screenshots of all the sections in Admin Panel.
Global Settings

Various features for the quick sign up can be enabled from this section such as desired title & description for the form. Also you can enable confirm password and email id, welcome Popup etc. from this section.

Signup Fields

Enable / disable various signup fields from this section. Also you can change their order by drag & drop.

Profile Types

Enable / disable various profile fields based on their profile types. Also, you can edit or add new profile type / fields from the Profile questions section of SocialEngine website.
100% Responsive
The plugin is 100% responsive. Automatically adapts to any devices (Mobile phone, tablet and desktop). You can take full control of the color scheme and designing of plugin with our powerful yet easy-to-use admin panel of this plugin from setting to styling.
1 Click Install & Easy To Setup
This plugin can be easily installed with 1 click and can be easily configured. Helpful Video Tutorials, Installation Tutorial and FAQs for this plugin will make it more easy for you to setup and gather information from your users quickly at the time of signup on your website.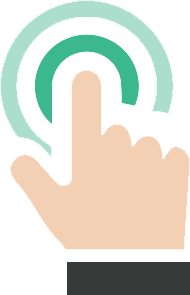 90 Days Free Support
Get free upgrades lifetime for this plugin and free support for first 90 days of your purchase.