Twitter is an online social networking and microblogging service that enables its users to send and read text-based messages known as "tweets". Twitter has always been a staple of the social media scene. The platform created a genre of social networking that has seen steady growth since its inception. The craving demand of social networking in today's fastest developing world is rapidly increased.
So with this increasing demand, do you also want to create your Twitter like website that allows you to start your own Social Networking website for tweets? If yes, then Professional Twitter Clone Theme will be an awesome choice for you as this them is fully loaded with astonishing features giving your website a perfect base to quick-start your social networking website. With the help of this theme, you can do various customizations such as for Header, Landing Page, Login/Signup Popup, Mini Menu, etc. This theme also provides you 2 pre configured color schemes and you can also create your own one. Vertical Sidebar Opening Effects for the header will give a more stylish look to your website.
Key Features
Our Twitter Clone Theme comprises of all essential features that will empire you to run a successful Social Networking website just like Twitter.
Attractive Landing Page
The Landing Page coming with theme is very attractive and will surely going to give a complete feel of Twitter to your users that they might get confused for a while. You can customize every possible setting for the landing page such as Logo, Text & Icons for the Text Blocks, Enable/Disable Login Fields, Heading & Description for Right Side of the Landing Page etc. from the Admin Panel of this Theme.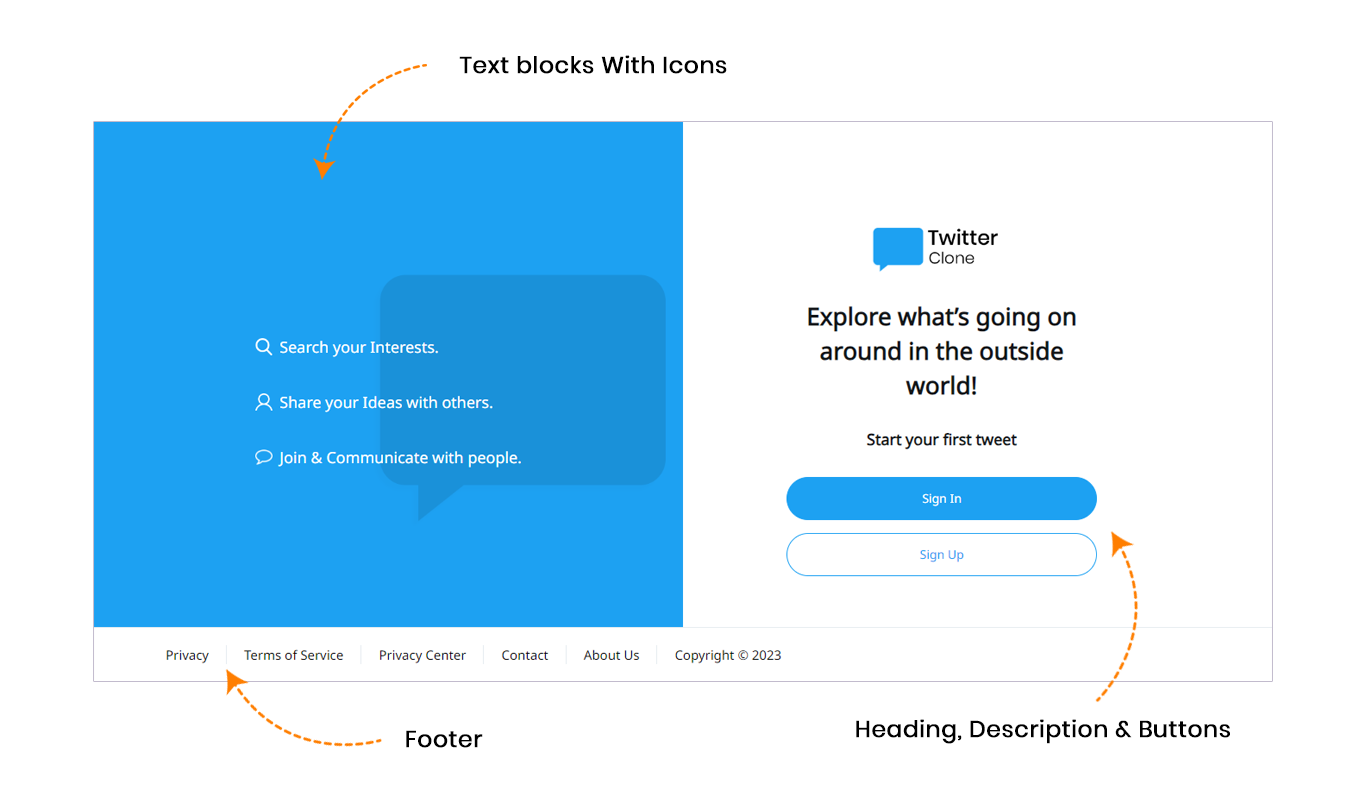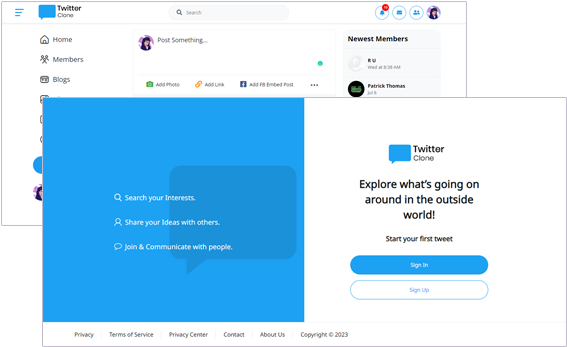 Complete Twitter Look & Feel
Professional Twitter Clone Theme is especially designed in a way that it will give the complete look & feel to your SE based website just like Twitter.
With the help of this theme, you can configure every aspect & element for your theme which may give more customization options to you & help you to increase engagement on your website.
Highly Configurable Header
Header decides the overall quality & look of your website. It is the first thing that every website visitor notices. You can transform the look of your website by enabling various settings for the header of this theme from the Admin Panel. You can choose Header Logo, Vertical Sidebar Opening Effects, Header Options to Logged-in / Non Logged-in members, Footer in Vertical Sidebar from the Admin Panel which will enhance the header and make it look more stylish & feature rich.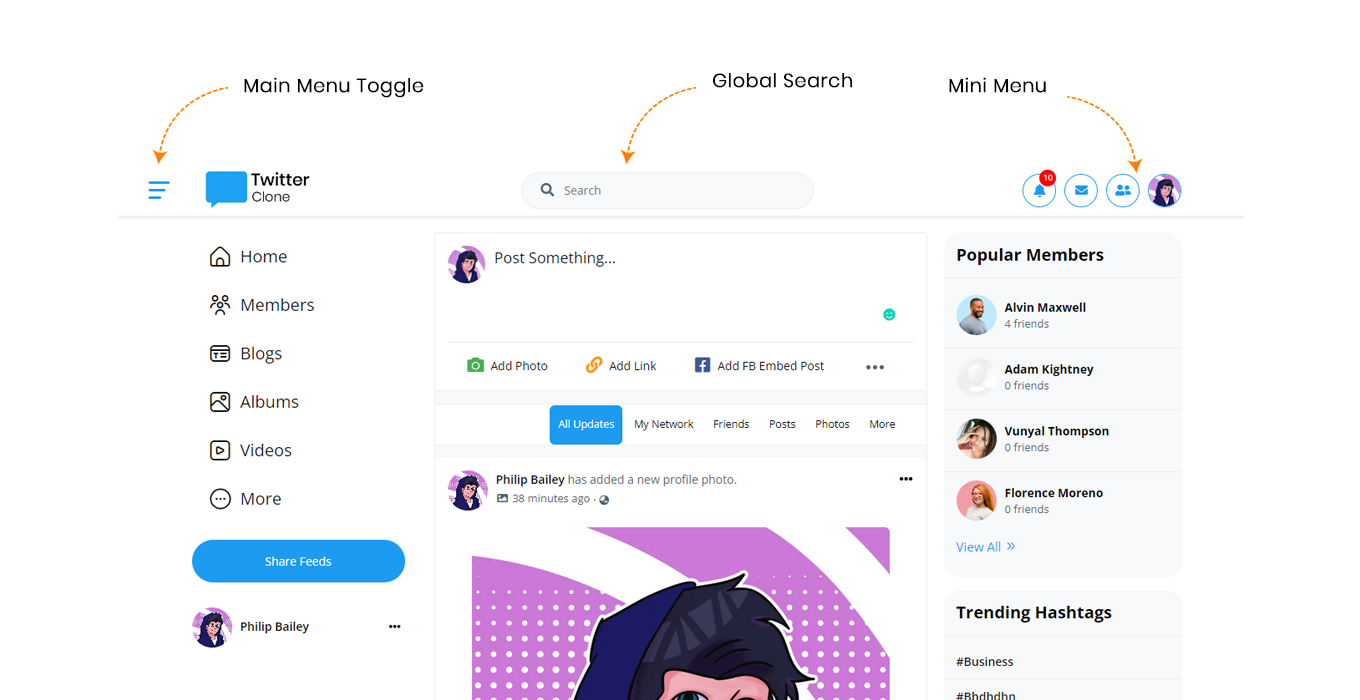 2 Pre Configured Light & Dark Color Schemes
One click and easy to choose theme colors from the available 2 Pre Configured color schemes categorized as – Light Color Scheme & Dark Color Scheme.
You can also make your own custom Color Scheme by configuring it according to your requirement from the Admin Panel.
Design a new theme just by configuring the below settings:
Header Styling Settings
Footer Styling Settings
Body Styling Settings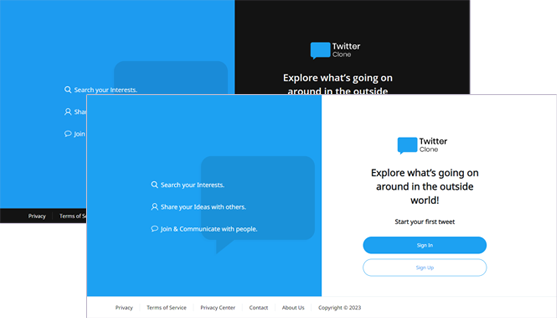 Advanced Global Search
Advanced Global search with AJAX based searching enables quick searching from Header of your website for various modules installed on your website.
Also site owner can manage searchable module from "Manage Module for Search" section and can give title and upload icon for them. Also you can enable/disable the, anytime you want from this section.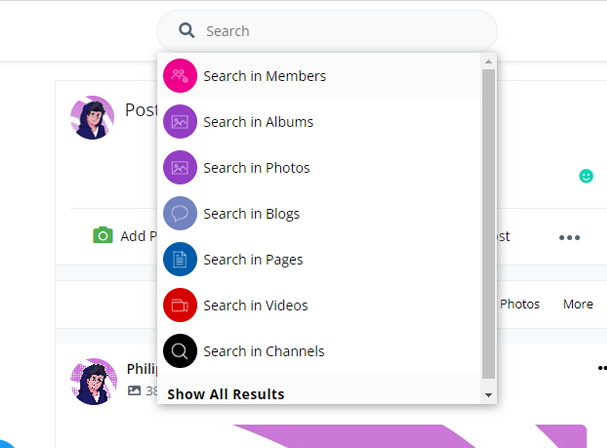 5 Highly Configurable Widgets
Professional Twitter Clone Theme has 5 uniquely designed and highly configurable widgets which will help you to make your website more elegant and unique so that it can stand out from others. This Theme comes with various widgets such as:
Header

Footer

Home Photo

Landing Page

Sidebar Footer
Robust Admin Panel
This Theme has a very robust admin panel and all the features explained in this description can be very easily disabled/enabled and configured from the admin panel of this theme. With the Admin Panel you can:
Configure various Global settings.
Set your own color scheme.
Do various configurations for landing page.
Customize settings for the Header.
Enable/Disable Mini Menu Links.
Manage Module for Search.
Help & Support section of this theme will help you to find answers to all your w=queries regarding Installation, Usage & upgradations.
100% Responsive
The theme is 100% responsive. Automatically adapts to any devices (Mobile phone, tablet and desktop). You can take full control of the color scheme and designing of theme with our powerful yet easy-to-use admin panel of this theme from setting to styling.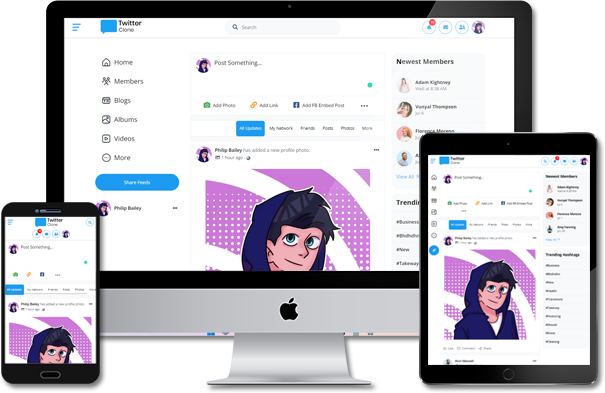 1 Click Install & Easy To Setup
This theme can be easily installed with 1 click and can be easily configured. Helpful Video Tutorials, Installation Tutorial and FAQs for this theme will make it easier for you to setup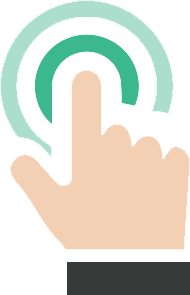 Lifetime Upgrades & 90 Days Free Support
Get free upgrades lifetime for this plugin and free support for first 90 days of your purchase.