For every site, user engagement is the most important thing. So using Page Directories Forums Extension you can increase the user traffic on your website by posting topics, questions, replies, solutions, liking or disliking a topic. Here, users can share their views, ideas, suggestions, opinions in the form of page topics or topic posts. You can use various options while using Page Directories Forums as you can Add Reputation on any Post, can Close the Topic, can Say Thanks on the topic posts, can Make any Topic Sticky etc.
Various Features of Page Directories Forums Extension
Unlimited Topic Creation

Users can post unlimited topics in any group of their choice. On any of the topics, other users can give their replies & answers and share their opinions & suggestions for that topic.

Topic Subscription

Users can Subscribe to topics to receive notifications about new posts under that topic so that whenever any new reply or quote submitted for that topic or any other activity get performed for that topic, the subscribed user will get notified.

Topic Rating

To give more visibility to the Topics, you will be provided with Rating feature with the help of which users can give ratings out of 5 to group topics from its View Page.

Add Reputations to Posts

Users can add reputation on the Posts if they find them useful and informative.

Thanks giving to reply

Users can give thanks to any post if they find them a problem solving post.

Close Topics

If you want that users can only view the topic and not to post then Close option will be helpful.

Sticky Mark for Topics

If users want to pin the Topic on Top then they can Mark the topic as Sticky.

Reply for Topics

Users can give replies in any group topic of their choice on the website.

Quotes on Topic Answers

Users can quote any of the Posts / Replies given for the topic by the other users.

Rich Member Level Settings

You can configure various settings for this extension based on the different Member Levels.

Manageable Topics

Admin can manage all the topics posted by the users and can perform various actions like View & Delete.

Manageable Topic Posts

Admin can manage all the topic posts posted by the users and perform actions like View & Delete accordingly.
1 Click Install & Easy To Setup
This plugin can be easily installed with 1 click and can be easily configured.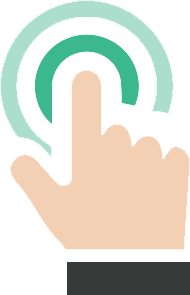 Lifetime Upgrades & 90 Days Free Support
Get free upgrades lifetime for this plugin and free support for the first 90 days of your purchase.