Interests Plugin allow your users to add numbers of Interests for their Profile at the time of Signup on your website. Also If users want to add more Interest, then they can add it from 'Edit Profile' section at Member Profile Page. Admin can allow users to enter Interests on your website. If it is disabled, then users can have the option to choose only the Interests which are added by the site admin from the Admin Panel. These Interests will help your site users to get engaged with each other by knowing what exact Interest/Interests they have. These Interest will get displayed at the Member Profile Page after get added and users can see these Interests by going to each other Profile and can get connected.
Choose Interest
With the help of this Plugin, users are allowed to choose any number of interests at the time of signup and can add more from 'Edit Profile Page'.
Users can choose from the interests added by the Site Admin from the Admin Panel and can enter any interest of their own choice.
The Interest added by the Site Admin will come as auto suggest when the users start typing them in the Enter Interests Box.
'Choose Interest' Setting should be enabled from the Signup Process present in the Admin Panel.
Manageable Interests
Site Admin is allowed to enter as many interest as he want and can also approve/disapprove them as per choice.
Admin can Edit/Delete these Interest anytime he want from the Admin Panel of this Plugin.
Users are allowed to choose among these admin created interests at the time of signup on your website.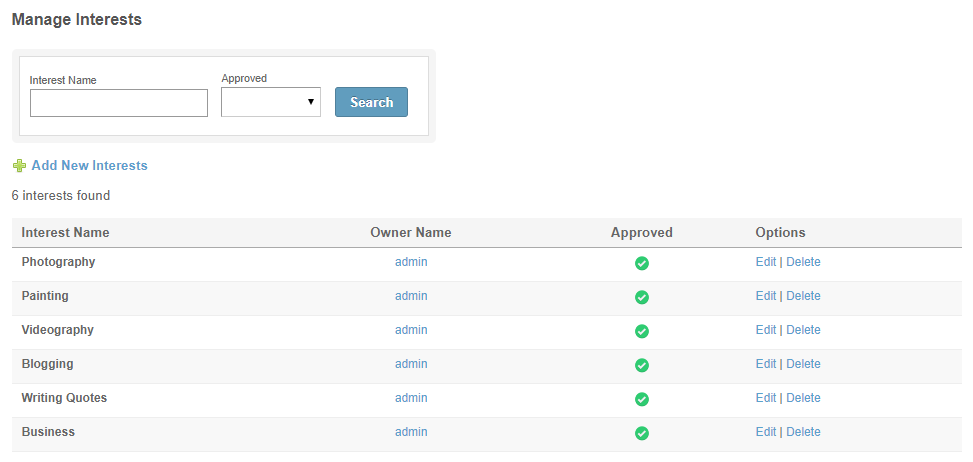 Skip Interest
Site Admin is allowed to enable/disable "Require Interest" settings from the Admin Panel under "Signup Process" which users can skip at the time of Signup if they don't want to fill Interest field and want to skip the step at the time of Signup. And If enabled, then filling the interest field become mandatory without which Signup Process will not get completed

Widgets
For Interests Plugin, we have two widgets with the help of which you can display the Interests entered or chosen by the users and can allow them to enter interest of their choice at their Profile Page. Both the widgets are recommended to be placed on Member Profile Page.
Widgets are:
User Profile Info Interests
User Profile Interests
1 Click Install & Easy To Setup
This plugin can be easily installed with 1 click and can be easily configured. Helpful Video Tutorials, Installation Tutorial and FAQs for this plugin will make it more easy for you to setup and allow your users to send birthday wishes to their friends very easily.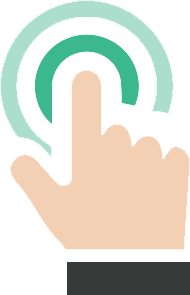 90 Days Free Support
Get free upgrades lifetime for this plugin and free support for first 90 days of your purchase.