Unlimited Discussions
With this plugin, site members are enabled to create unlimited discussions from Create New Discussion Page. These discussions will include Title, Discussion Content, Category & Tags with 4 types of media supported as Title, Photo, Video or URL. All the discussions are easily manageable from the Admin Panel.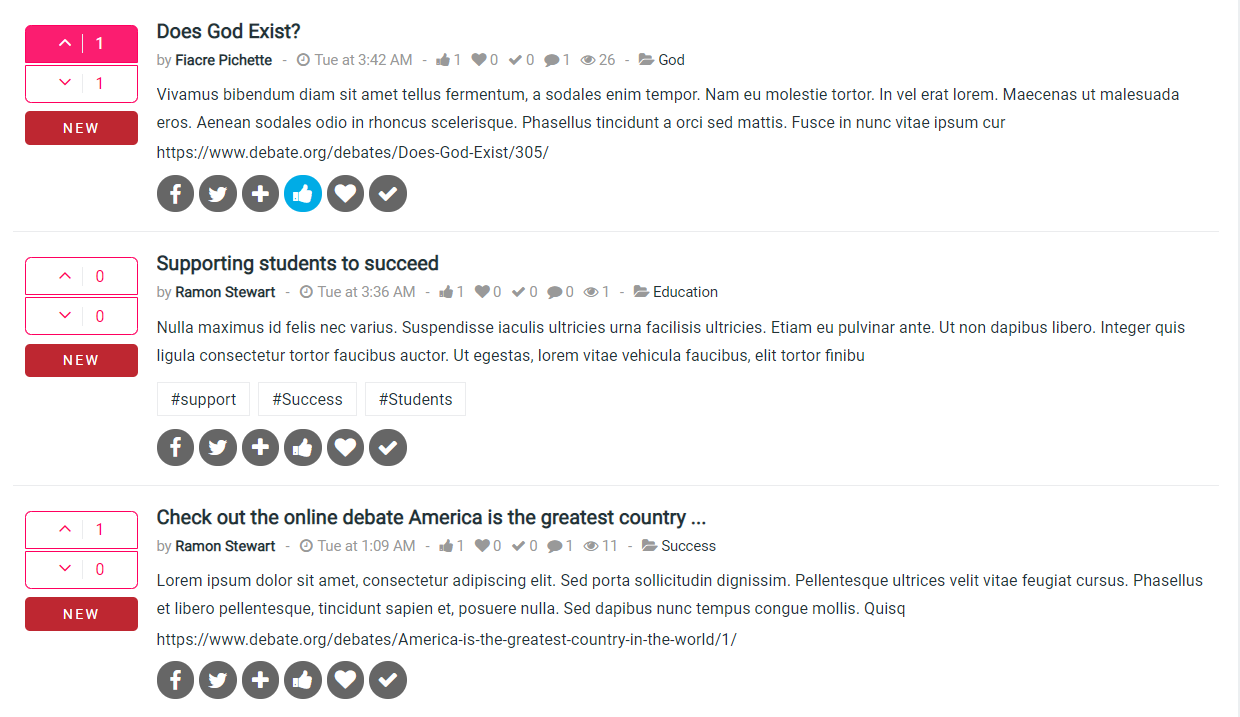 4 Media Types Supported
Site members can create discussions on your website with 4 Media Types which simply gives variety to the discussions on your website:

Title
With this media type, discussion can be created by using simple text Title and other required details.

Photo
User will create discussions by uploading images from their local system corresponding to the other fields which are required for its creation.

Video
For creating this type of discussion, web address of the Video need to be inserted with other required fields at Create Discussion Page.

URL
Users can also link URL for any web content on which he want discussion from other site members.
Configurable Discussions Voting
Site members can give their valuable votes on any discussion which they like by clicking on Upvote icon. Also if somehow they don't find the same discussion interesting or informative then they can change their vote also by clicking on Downvote icon. Hence voting for discussions can be configured very easily.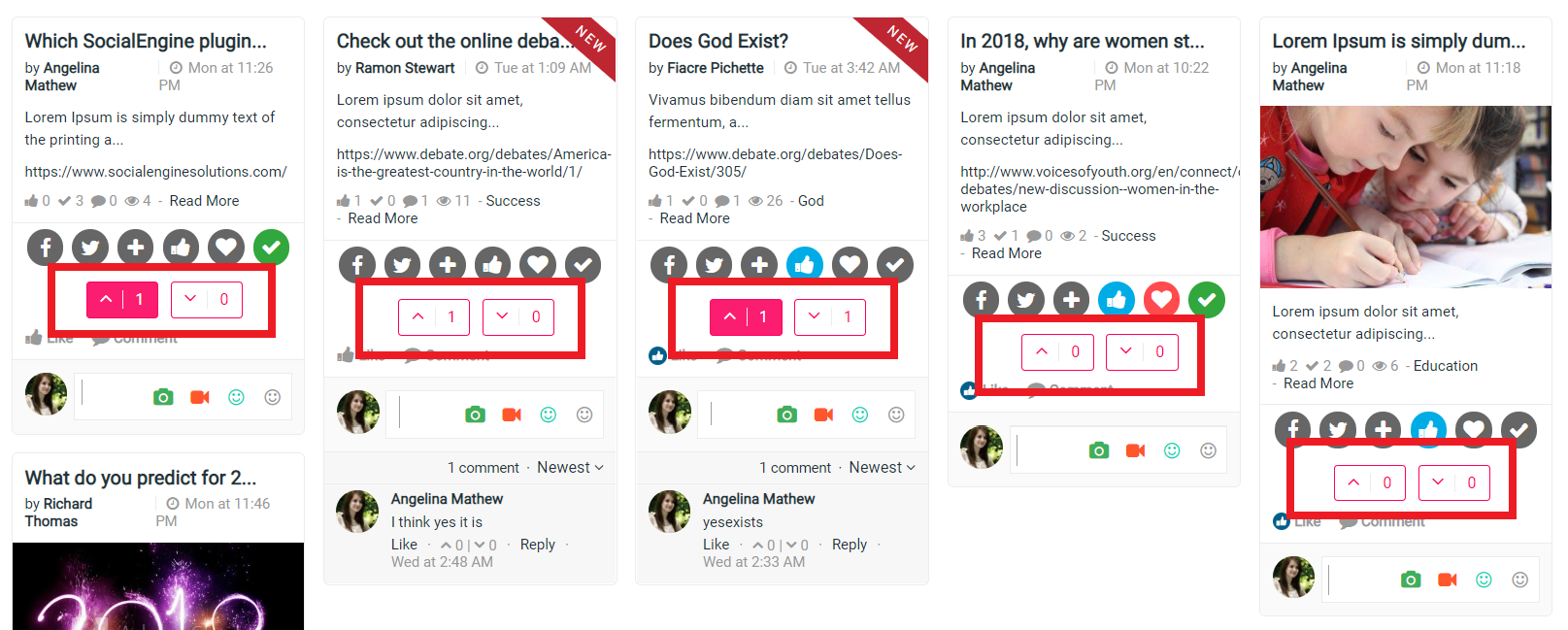 WYSIWYG Editor Support
Discussion Plugin is well supported with WYSIWYG Text Editor. Admin can choose the Editor type for entering the content of discussions by the users of his website. This text editor will give more customized look to the discussion creation form and many other features for editing the text according to requirement.