At any website every user wants to access his favourite or frequently used content of the site easily with just one click. The most reliable & easy way for doing that will be Shortcuts. Shortcuts are quick links to content on the website. Your users can search shortcuts they have added and hide or remove them from the list or pin desired ones to the top of the list. So to provide this feature to your SocialEngine based website as a benefit, "Add To Shortcuts / Bookmarks Plugin" will be the best choice.
This plugin allow your users to show any content / item as a shortcut link or bookmark so that the favourites of the users remain only a click away. This will make the site experience more user friendly and engaging.
Key Features
User Shortcuts

User can add shortcuts of any content / item profile page by clicking on the 'Add to shortcuts Button'.

View All Bookmarks

Users can see the complete list of modules under "Shortcuts Menu" widget to which they have added in the Bookmark List.

Highlighting Module Name

To give more clear idea about the content which get highlighted, the modules will get displayed with their Titles at Bookmark Widget.

Maximum Items

Set the maximum number of items to be shown for each shortcut type (module).

View More Option

Set the number of shortcut links after which you want to show the "View More" option.

Pinned to Top

Users have the choice to pin any of the bookmarked content to top for easy & quick access of the frequently used content.

Sort Content Automatically

The users who have added the content to Bookmark can sort the content automatically by choosing this option.

Remove from Shortcuts

Users have the right to remove any of the bookmarked content from the list of bookmarked content if required.
Highly Configurable Widgets
Add / Remove Shortcuts

This widget enables users to add the content on which it is placed to their shortcuts list. This widget should be placed on the View / Profile Page of modules on your website.

Shortcuts Menu

This widget displays all shortcuts added by the members on your website to them. In this widget they can choose to add shortcut menus on top, search shortcuts and remove a menu from shortcut. You can place this widget anywhere on the site.
1 Click Install & Easy To Setup
This plugin can be easily installed with 1 click and can be easily configured.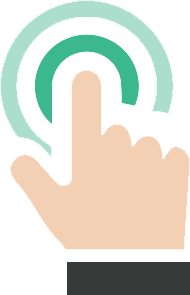 Lifetime Upgrades & 90 Days Free Support
Get free upgrades lifetime for this plugin and free support for first 90 days of your purchase.