The team at SocialNetworking.Solutions would love to help you ring in the new year! We are so very thankful for each and every one of you. You've all helped make 2022 a wonderful year and our team extends our gratitude. It's been great meeting all of the new clients, and working with our many returning clients.
To express our gratitude, we are giving a huge 40% discount on all SocialNetworking.Solutions products including Plugins, Themes, Mobile Apps, Packages, & Bulk Deals till January 4, 2023.
Coupon Code: NewYear_2023
SocialEngine is also offering 25% discount (which expires on January 2, 2023), so you can use SocialEngine and SocialNetworking.Solutions' plugins, themes & mobile apps to create the social network community you've been dreaming of!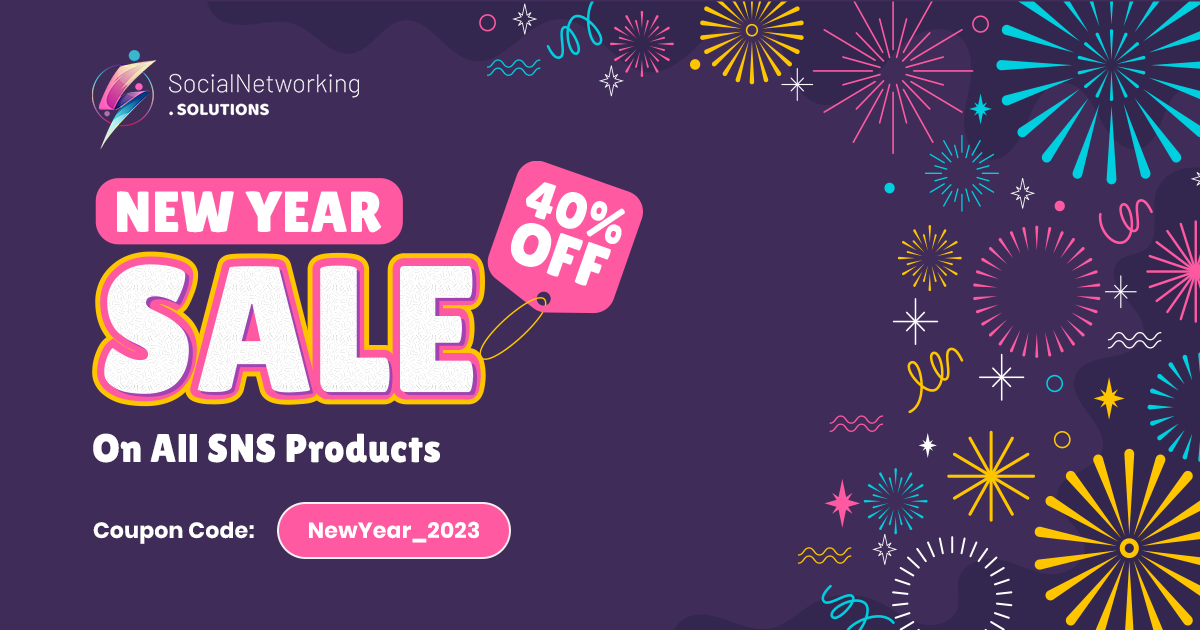 If you have any questions, our team would love to hear from you. Have a safe, prosperous, healthy and happy new year!
Your success and happiness lies in you. Resolve to keep happy, and your joy and you shall form an invincible host against difficulties.
– Helen Keller
GET CONNECTED WITH US !!!
To boost up the relationship between Experts & Clients, SocialEngine has introduced a new section within their community. So, to stay updated with our New releases, Upgrades & Exciting Offers, please join our SocialNetworking.Solutions Group on SocialEngine Community (after signup).
To stay tuned to our latest updates
Follow us on Twitter, Like us on Facebook, Subscribe our Newsletter
For urgent issues reach out to us at:
+91-9950682999 | vaibhav.sesolutions