Magic is really very simple, all you've got to do is want something and then let yourself have it.
We're glad that all of our clients are Liking and appreciating the Big Diwali Bumper Sale upto 50% off. To put some magic into the sale and discounts, here comes an
Additional 10% discount on our Products
Only for 2 Days – 30th Oct, 2018 & 31st Oct, 2018
Mobile Apps | Plugins | Themes | Packages | Packs | Subscriptions | Services
To avail this offer, use Coupon Code: ADD10_HALLOWEEN2018 in your cart.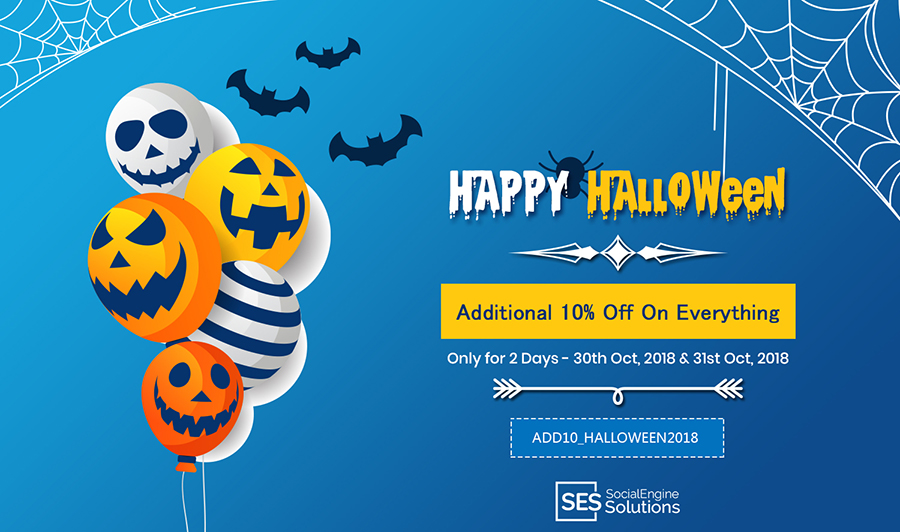 To stay tuned to our latest updates
Follow us on Twitter, Like us on Facebook
You can subscribe to our Newsletter from the footer of our website.
For urgent issues reach out to us at:
+91-9950682999 | vaibhav.sesolution