Easter is here and so is the bunny with gift baskets full of chocolate eggs, jelly beans and a Flat 15% off on all of SocialEngineSolutions Purchases for limited FIVE DAYS from 30th March, 2018 to 3rd April, 2018.
What's included in Sale?
All Purchases from SocialEngineSolutions
Plugins | Themes | Packs | Packages | Mobile apps | Subscriptions | Club Membership
To avail the offer use Coupon Code during checkout: Easter_2018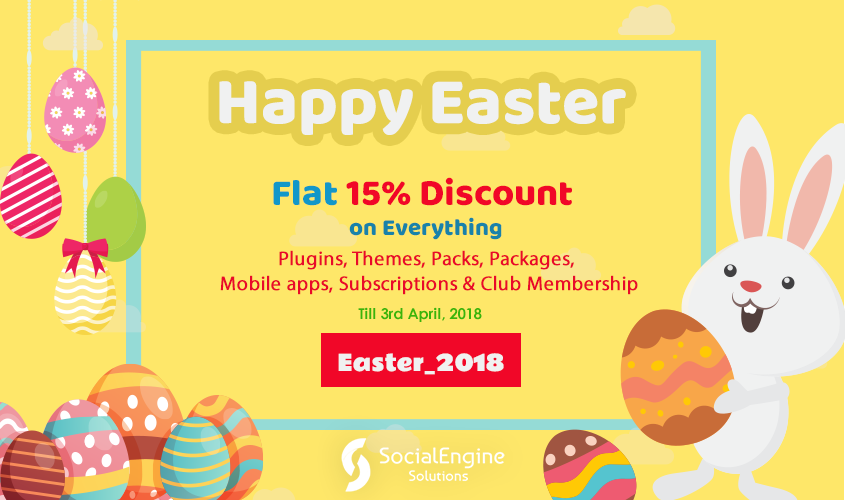 LONG WEEKEND TO GET STARTED WITH YOUR COMMUNITY
Since, we are NOT on holidays this long weekend so, if you are planning to setup your Website and Mobile Apps, then you can rest assured that Team SocialEngineSolutions is there to resolve all your queries and fix issues.
We're also glad to announce the release of our new "The Company & Business – Responsive Multi-Purpose Theme" which is full of features and will give a complete new look to your website.
Contact our Support Team for any query, issue, bug or custom work query from here
To stay tuned to our latest updates
Follow us on Twitter, Like us on Facebook
You can subscribe to our Newsletter from the footer of our website.
For urgent issues reach out to us at: Whatsapp: +91-9950682999