Web & Mobile Browser Push notifications are clickable messages in browser that come from a website. These are simply received by your subscriber on their desktops, mobiles or any other device even when they are not actually viewing your website. These notifications are similar to the mobile apps push notifications and support all major browsers in different devices.
Simply it is a new way of engaging people to your website by sending them the notifications whenever you publish new content on your website, the subscribers will automatically get the notification reading that. This plugin is used to send the real-time activity of your website.
With this tool, Remind and Re-engage your visitors and send push notifications to reach your users even when they are not on your website.
All The Feature You Need
We provide all the features you need – sending instant notifications, scheduling notifications, welcome push notification, custom images, multi-website support, etc.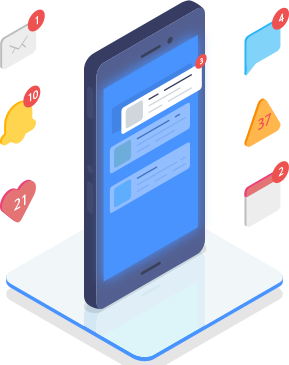 Build Subscribers & Drive Traffic
Start converting your SocialEngine website visitors into subscribers and bring them back to your website driving repeat traffic effortlessly.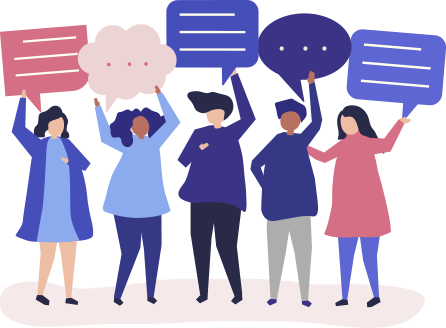 Easy Communication as Very Few Reads Email
Now, your users won't miss subscribed updates whether those are unread messages, new blog posts, new offers or any other thing.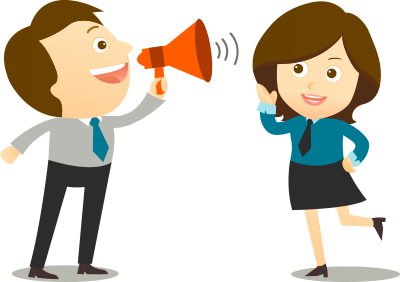 Note:
Web & Mobile Browser Push notifications work only on SSL sites (HTTPS) to get the instant notifications by the users on your website. You can get SSL for your website via
Let's Encrypt – Free SSL/TLS Certificates
for free.
Get Everything You Need!
It's never been easier to connect with customers. Maximize reach to your customers with push notifications.

Integration with SocialEngine Updates
This plugins is integrated with all the SocialEngine updates and thus send them as web push notifications.

Compatible with the latest Google Firebase APIs
Web & Mobile Push Notifications are compatible with latest Google Firebase APIs which you can easily create from
Google Firebase Console
and allow your users to receive push notifications on your website.

Add Image & URL to your Notifications
With custom image, you can make short push notifications, more meaningful and engaging. Add links to your notifications and redirect subscribers to any URL on your website or any other link of your choice.

Display Tour Image & Text
You can increase the visibility of push notification prompts on your website by displaying tours for which you can easily choose image & text from the admin panel of this plugin.

Welcome Push Notification
Greet your new subscribers with a welcome push notification and make out the most of their first interaction with push notification on your website.

Send Instant Notification
With this plugin, you do not have to wait for your users to see their inbox or website updates the push notifications will be instantly displayed in their browsers in Real-time even if they are not viewing your website.

Schedule your Notifications
Set the notifications to be sent at a time of your choice. This is helpful when you know the most active time of your subscribers, so that you get more views, more clicks, more engagement and thus more traffic.

Resend & Duplicate Notifications
No need to type your notifications again and again, you can also re-send a notification as per your requirement. Duplicate a scheduled notification and target it for some other audience.
Send Notifications to Chosen Subscribers
Push notifications can be sent to all subscribers or on the basis of their member levels, networks, specific subscriber, chrome, firefox, and opera subscribers.

Build audience without a mobile app
This plugin supports mobile browsers, thus help you build audience. This plugin well supports
PWA Plugin for Mobiles & Tablets
and your users will receive these push notifications on their mobiles also.

Manage Subscribers
Manage a list of subscribers and send a personal message to specific subscriber as per your choice.

Multi Browser Support
This plugin is compatible with all leading browsers – Mozilla: 44+, Chrome: 50+ and Opera: 42+. So, start engaging your users across mobile web and desktop.

Test Push Notification
You can choose test subscribers and send notifications to them and if you are satisfied with the configuration of your message then send them to the rest of your subscribers.

Report & Statistics
You to analyze & check statistics for the sent notifications by viewing Total Notifications Sent, Total Notifications Received, Total Notifications Clicked for all the sent notifications from the admin panel. You can view the report for each sent notification also..

Help & Support
For any queries regarding installation, usage, upgrades & offers on this Plugin this section in admin panel helps you to find answers to all your queries.
How It Works
Step 1
Install Plugin
Install and activate this plugin on your SocialEngine website.
Step 2

Configure Firebase APIs
Configure the Server Key and Code Snippet from Google Firebase Console
Step 3
Configure Welcome Notification
Configure welcome push notification message to greet your new subscribers.
Step 4

Start Sending Notifications
Configure welcome push notification, send instant push notification or schedule notifications to be sent at a later date.
Robust Admin Panel
Send new instant push notifications to the subscribed Users.
Enable integration of this plugin with website's default updates.
Schedule notifications to be sent at later dates of admin's choice.
Re-send a notification.
Configure Welcome push notification.
Configure Firebase API Settings.
Manage Subscribers and choose a test user.
Before sending or scheduling a push notification, admin can send notification to test users for testing.
While sending a notification admin can add image and URL to the push notifications.
Admin can also choose three other options with the help of which he can allow his users to get subscribed on his website for getting the instant Browser Push Notifications:

Subscribe via Native Browser Prompt.
Subscribe via Bell Prompt.
Subscribe via Basic Popup Prompt.
Subscribe via Custom HTML Popup Prompt.

While sending a notification admin can choose to send the notification to all or specific subscribers, Member Levels, specific user or Network.
View Statistics report for all the sent notifications such as Total Notifications Sent, Total Notifications Received, Total Notifications Clicked.
For any queries regarding installation, usage, upgrades & offers on this Plugin, "Help & Support" section in admin panel helps you to find answers to all your queries
** Read more about our HTTPS Push Notification website here: https://push.notifyupdates.com/
1 Click Install & Easy To Setup
This Plugin can be easily installed with 1 click and can be easily configured. Helpful Video Tutorials, Installation Tutorial and FAQs for this plugin will make it easier for you to setup.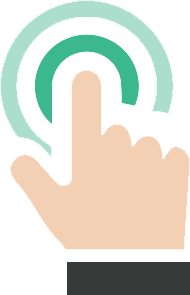 Lifetime Upgrades & 90 Days Free Support
Get free upgrades lifetime for this plugin and free support for first 90 days of your purchase.