Are you tired of losing customers due to a complex and ineffective booking system? Would you like to receive a bigger number of bookings and optimize your ability? Booking & Appointments is the plugin you are looking for!
Booking & Appointments Plugin help you in adding a complete appointment booking system to your website. Through the settings of this plugin, you can easily let your users to become Professional Service Provider and can create numbers of services, avail services and book services for a normal user whereas a normal user can book services only. Also Professionals can change their Profile back to normal user by clicking on disable button under Settings section. With Booking Appointments, Professionals can easily configure Calendar Settings by adding working days & hours with the available time slots for the services created by them. When setting up the system, you can choose to enable multiple service providers, who can each have their own settings for accepting appointments. This is a very useful feature if your website has been created for a business or team project.
Hairdressers, doctors, business consultants and all of those who can benefit from a booking system for travels, items or dates should try it out!
Unlimited Bookable Services
By using this plugin, you can allow your users to become a Professional and can create unlimited services which interested users can book or avail anytime they want on your website.
If you want to limit the creation of services by the users, then you can do it based on the different Member levels from the Admin Panel of this Plugin. Also booking to be availed by the different Member levels can be done.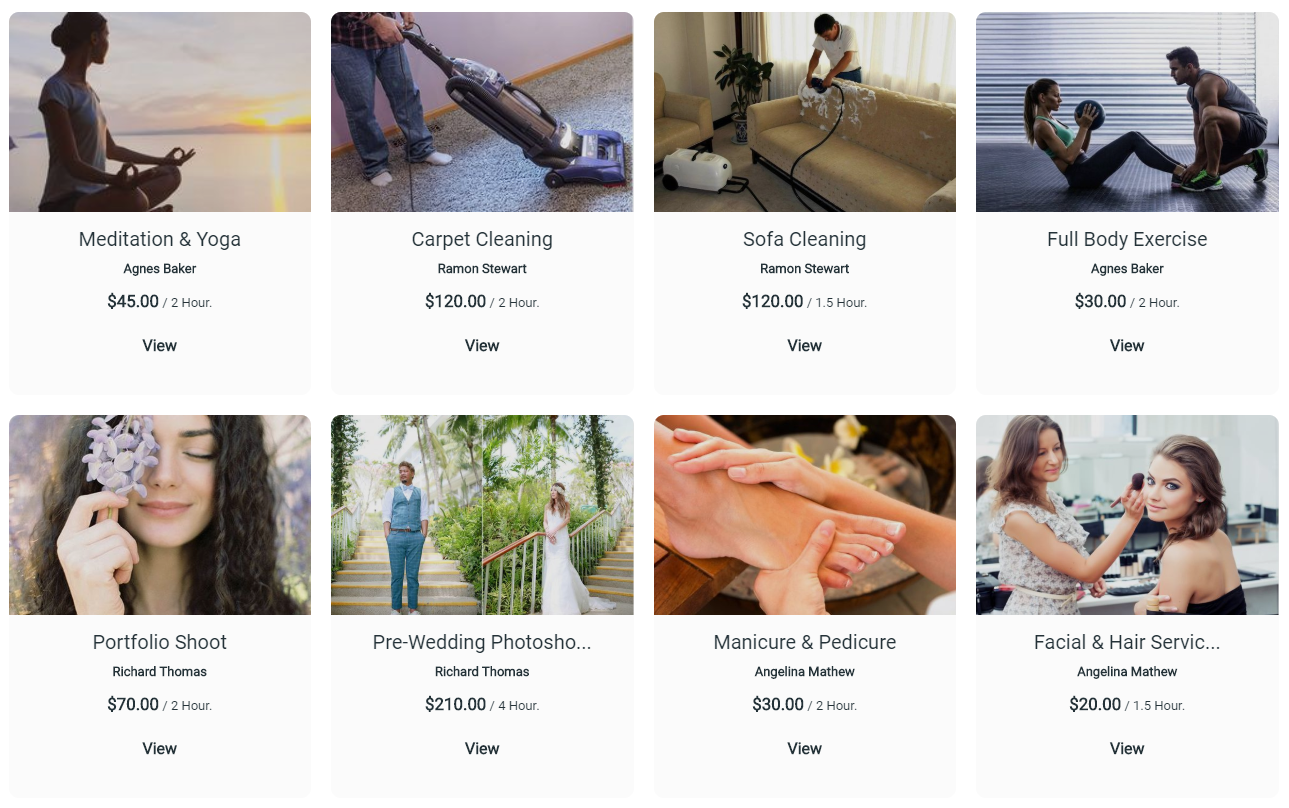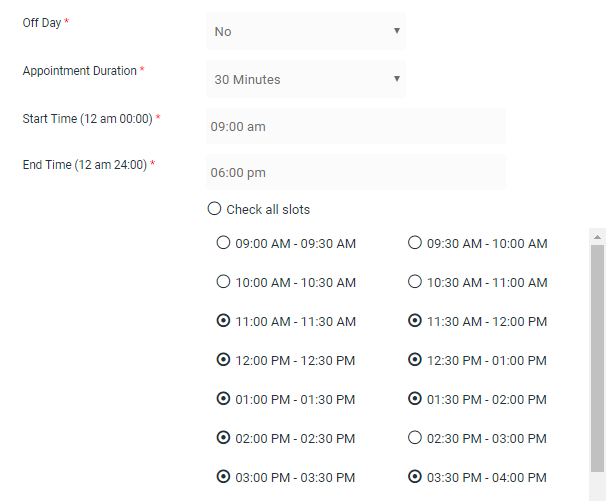 Calendar Settings for Booking
Using this Plugin you can configure the booking slots for various services according to your requirements and needs:
Here, Service Provider can create the booking slots for various services which will be shown to the users.
They can create the different slots for different days of the week (Monday – Sunday).
They can also set the Start and End Time of any service according to their availability.
If any of the service provider is not available, then they can take "day off" which will automatically removes all their slots for that day.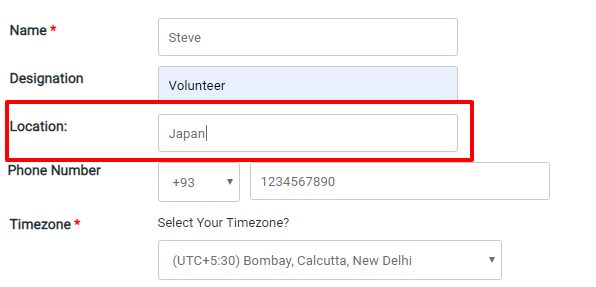 Enable Location
From the Admin Panel, Admin can enable and disable the location settings for Professional.
Using this settings, professional can provide his users with their location, so that users can easily find and can choose the nearby locations for any service.
If Admin has disabled the locations for Professionals then, they doesn't able to share their location with the users.
Booking Based Calculations
Using this Plugin, users can easily check the total duration of services taken by them and accordingly the total amount to be payable to the service provider before booking any services:
With the help of these settings, users can see the calculated duration along with the total amount of service.
It will saves the time of users with its easy and feasible calculations which helps users to understand the process easily.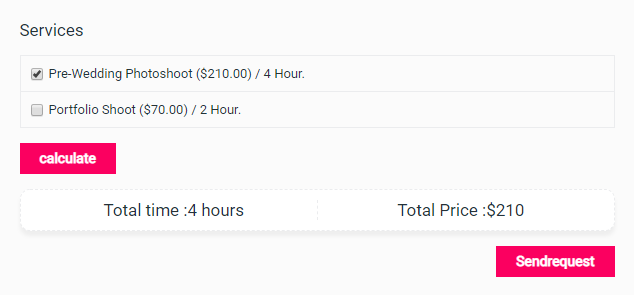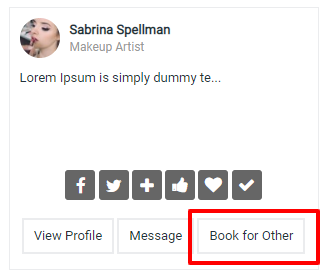 Services booked by Professional
You can allow your users who had become Professionals to book their services on behalf of other users.
For "Professionals to book services" settings, you can give them right for booking the services for "Everyone" or their "Friends Only" which will help them to spread their services easily.
Professional – Like, Favourite, Follow & Report
Site- Owner can allow their users to Like the Professionals.
You can enable / disable the settings for making the Professional as Favourite.
You can allow your users to Follow the Professionals which they want to.
You can allow your users to Report against any of the Professional.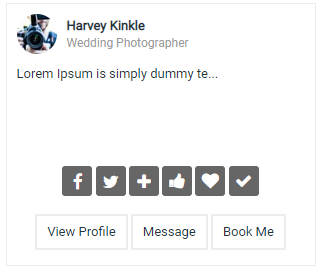 Categories
Admins can create Parent categories, 2nd-level categories and 3rd-level categories for services which allows you to easily categorize services into various Parent categories, 2nd-level categories and 3rd-level categories of your choice.
You can add various options for Categories like their Icons, Coloured Icons, Thumbnails, Description, Category Own Slug.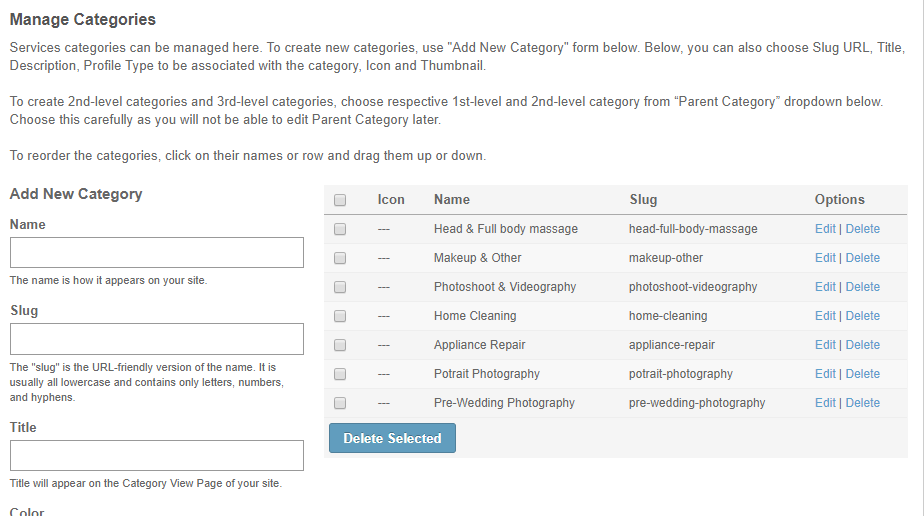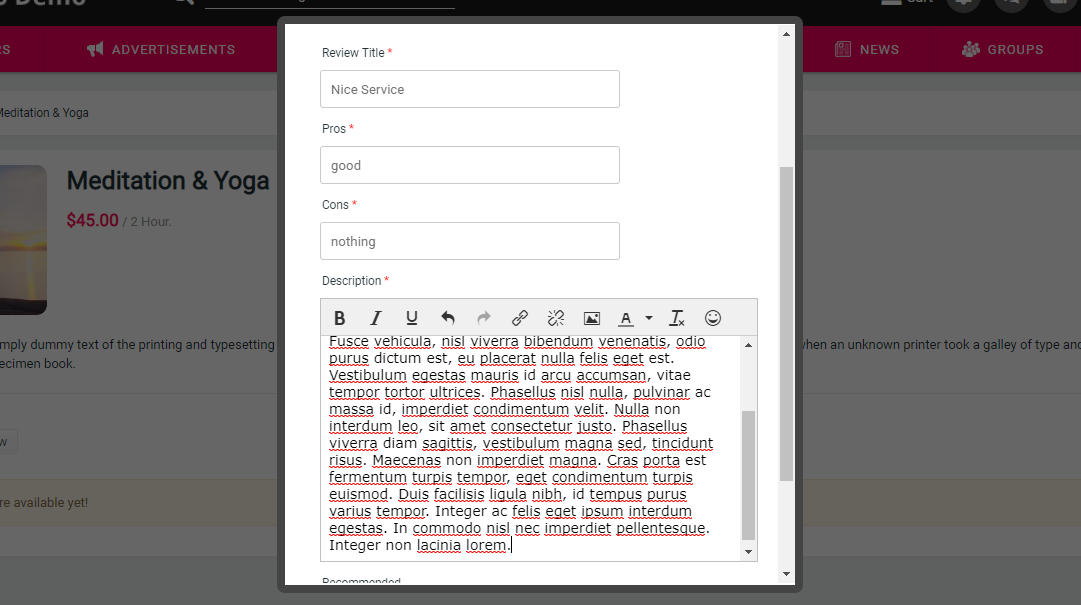 Review & Ratings
Members can give review and rate for Services created by the Professionals on your website.
Various Settings can be enabled / disabled for reviews for his own Services.
While creating any review for the Services, you can give Pros and Cons, Description and Recommended Option.
Reviews can be Shared and Reported.
Manageable Professionals
The Professionals created by the users can be easily managed from the Manage Professional section of this Plugin.
You can enable / disable any of the Professional from this section.
Admin is enabled to search any Professional by entering the fields into the search filter under this section.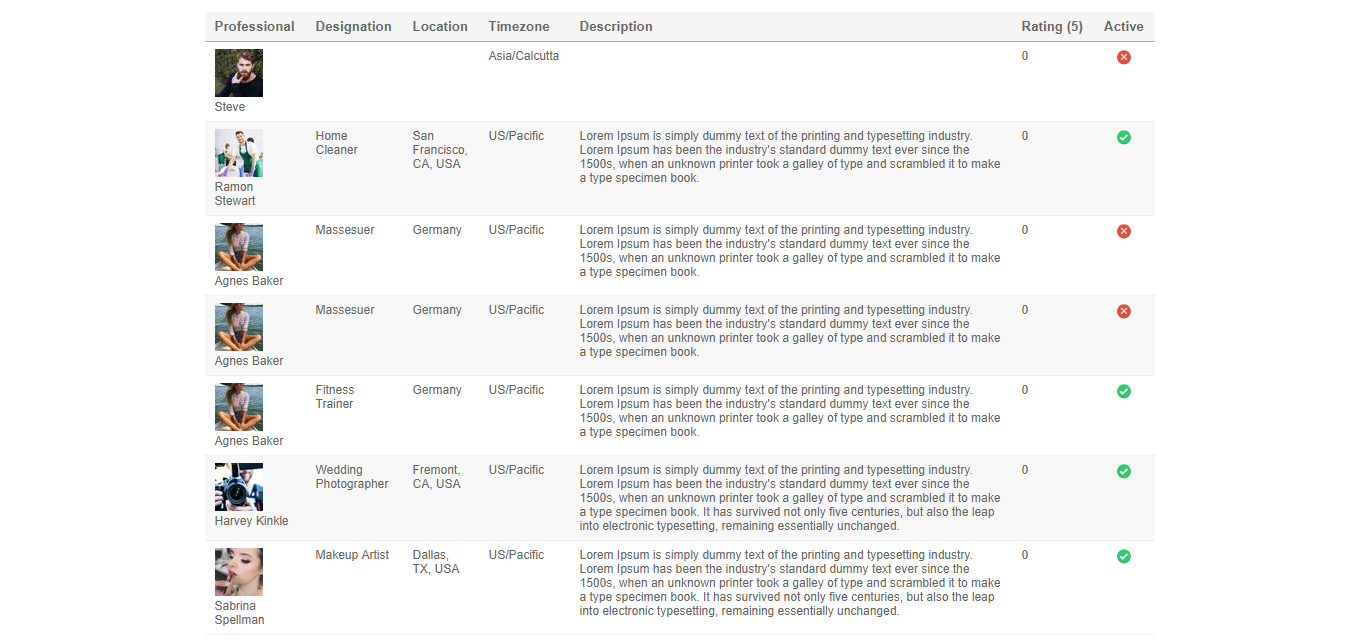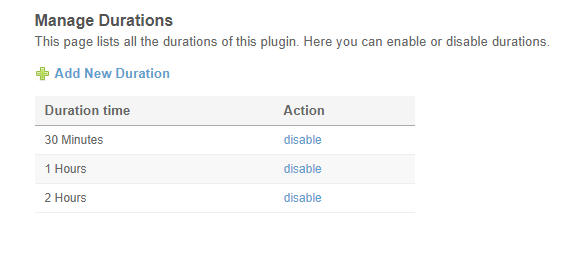 Manageable Durations
From this section, you will create the Durations for the Bookings from which Service Provider will select the slots according to their Services.
You can create as many as durations you want for the ease of your Service Providers.
You can create the durations in two formats i.e. on hourly basis or on minutes.
From this section only, you can enable / disable the durations created by you.
Appointment Details
From this section, Admin can view all the Appointments created by the different Users with all the details like Service Provider Name, User Name, Service Name, Date, Start Time, End Time and Status of the Appointment.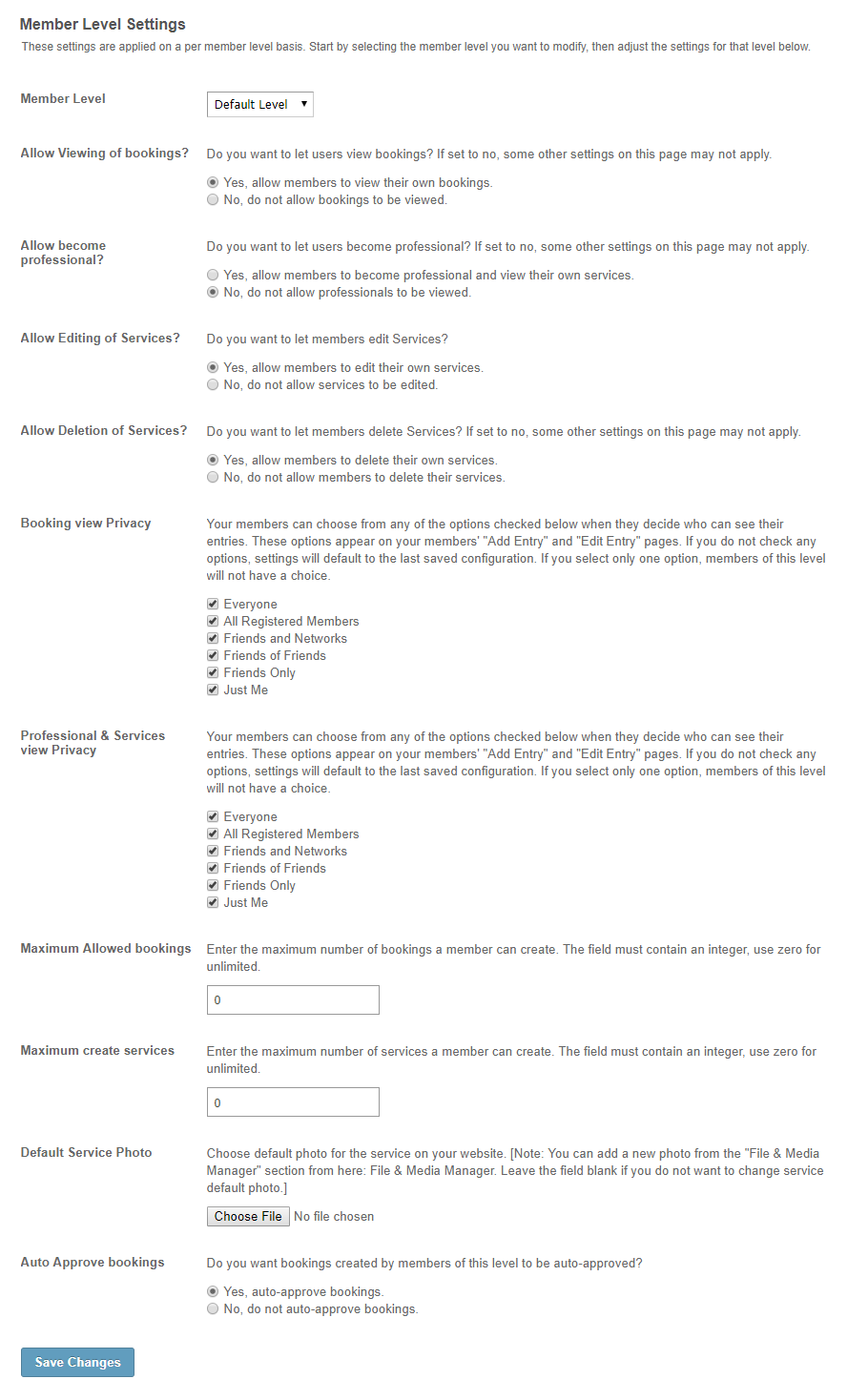 Member Level Settings
Member Level Settings are used to restrict features for certain member levels which will be decided by the site owner:
Users are allowed to View, Edit, Delete on the Bookings.
Also users are allowed to set View Privacy options based on the Member levels for the Bookings, Professionals and Services.
Here, Admin can set Maximum Allowed Bookings and Creation of Services based on the Member Level Settings from the Admin Panel of this Plugin.
Widgetized Pages
Booking & Appointments Plugin comes up with the 7 highly configurable Widgetized Pages with the help of which site Admin can set up pages with different widgets of their choice.
10 Highly Configurable Widgets
For Booking & Appointment Plugin, we have various widgets with the help of which Admin can allow the site users to create as many services as they want. All the widgets are highly configurable.
Appointments Page
Booking Menus
Breadcrumb View
Browse Professionals
Browse Services
Expert Profile
Professional Search
Profile Services
Service Search
Service View
100% Responsive
The plugin is 100% responsive. Automatically adapts to any devices (Mobile phone, tablet and desktop). You can take full control of the color scheme and designing of slides with our powerful yet easy-to-use admin panel of this plugin from setting to styling.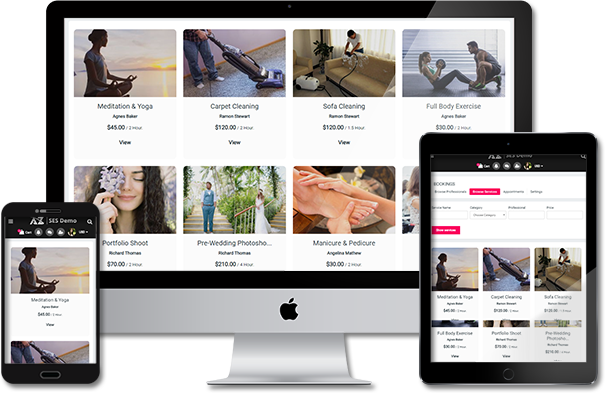 1 Click Install & Easy To Setup
This plugin can be easily installed with 1 click and can be easily configured. Helpful Video Tutorials, Installation Tutorial and FAQs for this plugin will make it more easy for you to setup and allow your users to send birthday wishes to their friends very easily.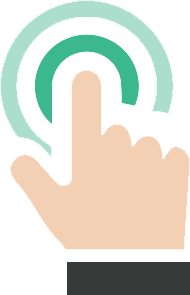 90 Days Free Support
Get free upgrades lifetime for this plugin and free support for first 90 days of your purchase.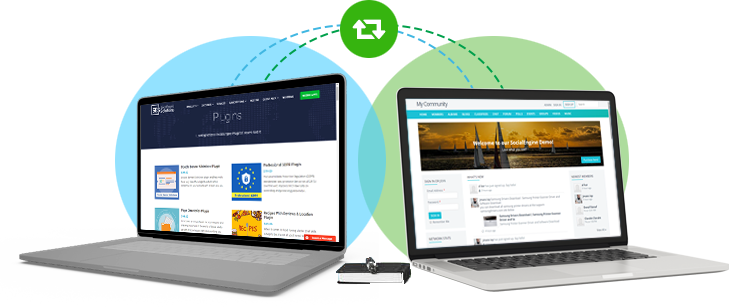 Only logged in customers who have purchased this product may leave a review.