Diwali is an ancient Hindu festival celebrated in autumn (northern hemisphere) or Spring (southern hemisphere) every year. It is the celebration of victory of good over evil – and the glory of light.
On this auspicious occasion, we're glad to announce an additional 10% discount on all our plugins and themes till 15th November, 2015.
Coupon Code: Diwali_2015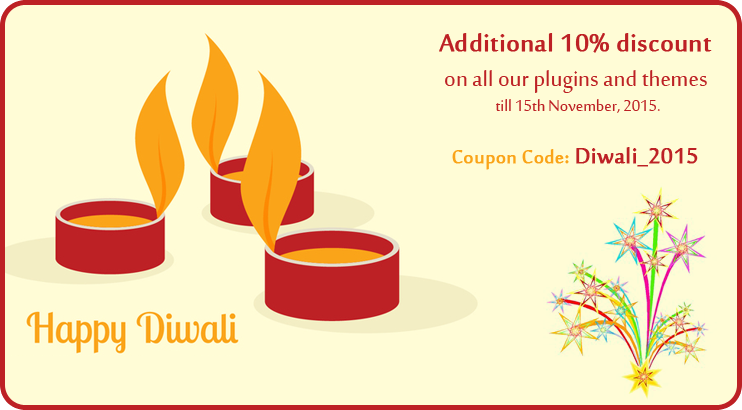 We would be on Holidays to celebrate our Festival from 9th November, 2015 till 15th November, 2015. There can be a delay in answering your support queries and resolving issues on your website due to the limitation of our team.
We thank you in advance for your wishes and patience.
Read more about this festival here: https://en.wikipedia.org/wiki/Diwali