This is the perfect time to start a dating community, or to add features for your current community members to interact with each other. The Responsive Dating theme for SocialEngine PHP focuses the attention on your members and brings elegance to your community. Our 30% off Valentine's discount will help you make your social network vision a reality!
Create some playfulness with Advanced Poke, Wink, Slap, etc & Gifts Plugin and help your members connect. Members will enjoy sending gifts at any time of the year with the Virtual Gifts plugin.
The above ideas aren't restricted just to a dating community. You could create any member focused community such as Best Friends Network, College Sorority Social Site, Over Fifty Community, and anything else.
As we know that you might need more than the above plugins and theme, we've extended the 30% off Valentine's discount to all of our SocialEngine plugins and themes!
SocialNetworking.Solutions' Sale Details
Discount amount: 30%
Start Date: February 9, 2023
End Date: February 15, 2023
Discount Code: ValentinesDay_30
Qualifying Product(s): Plugins, Themes, Mobile Apps, Packages, & Bulk Deals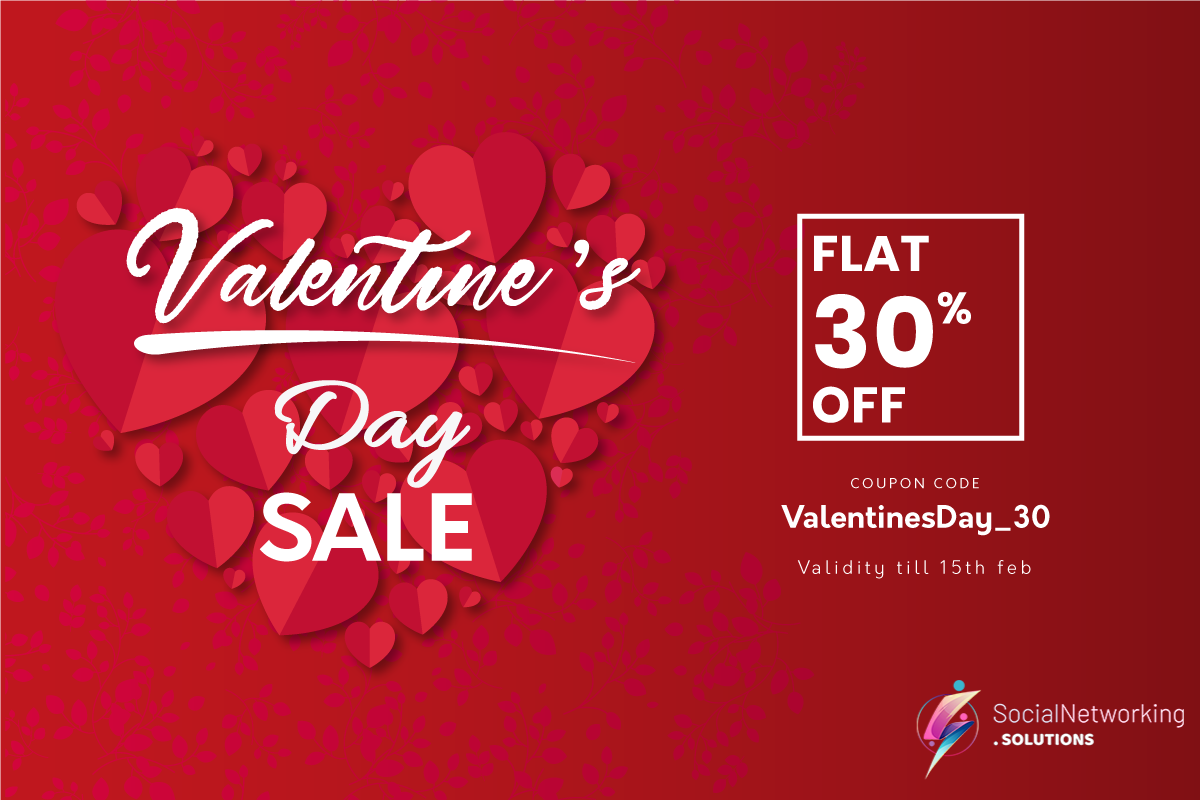 The most important thing is to try and inspire people so that they can be great in whatever they want to do.
– Kobe Bryant
GET CONNECTED WITH US !!!
To boost up the relationship between Experts & Clients, SocialEngine has introduced a new section within their community. So, to stay updated with our New releases, Upgrades & Exciting Offers, please join our SocialNetworking.Solutions Group on SocialEngine Community (after signup).
To stay tuned to our latest updates
Follow us on Twitter, Like us on Facebook, Subscribe our Newsletter
For urgent issues reach out to us at:
+91-9950682999 | vaibhav.sesolutions